He has INCREDIBLE personality!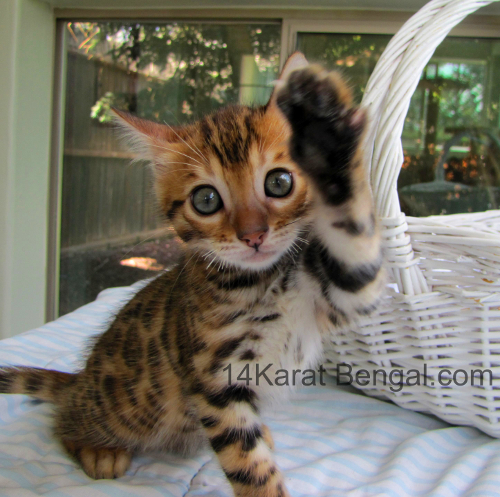 I LOVE his gorgeous face with the sweetest expression and HUGE eyes!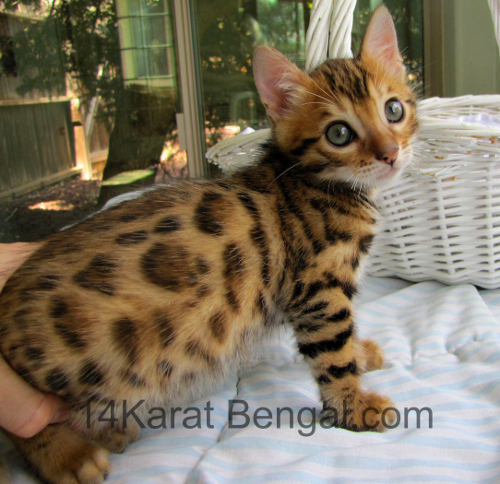 He will develop to have wonderful tiny ears!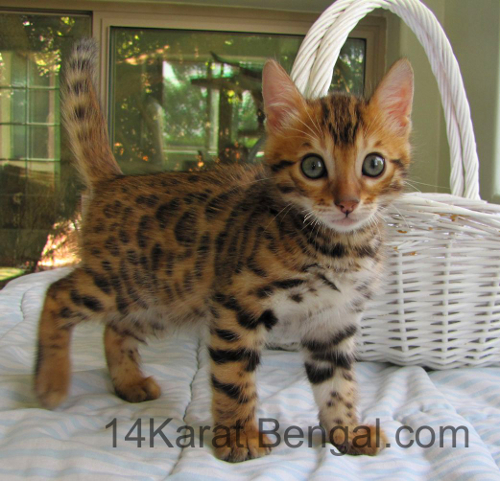 He has very large black outlined rosettes and beautiful rosetted shoulder markings.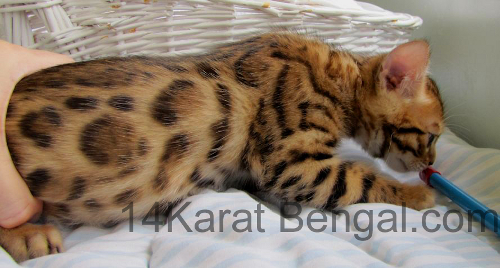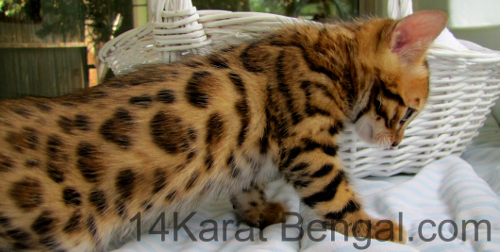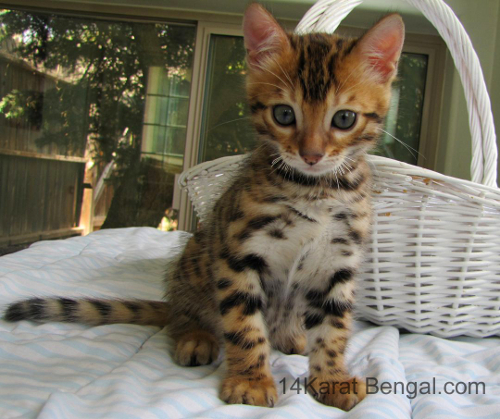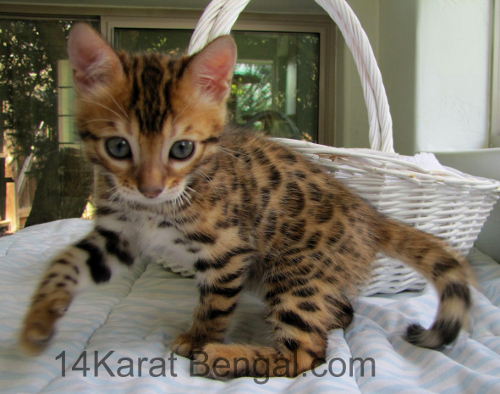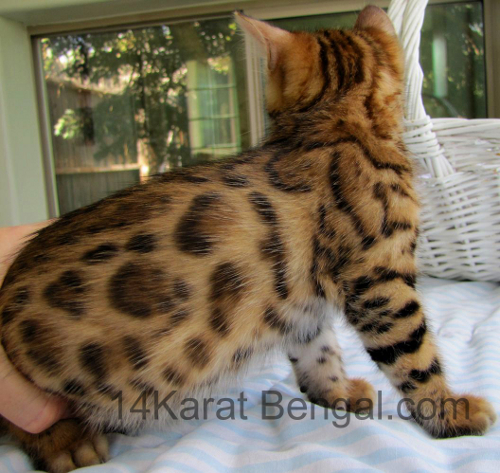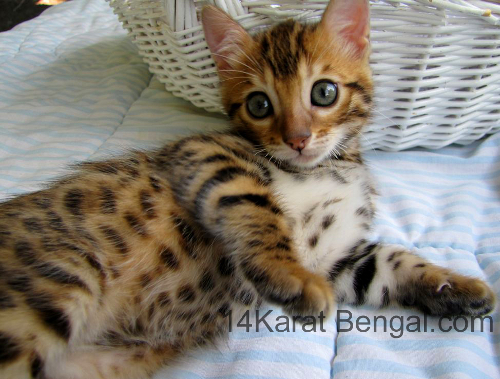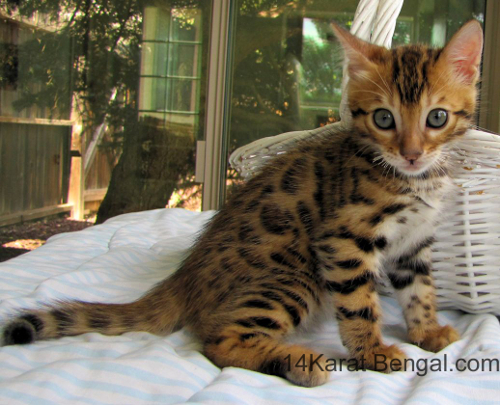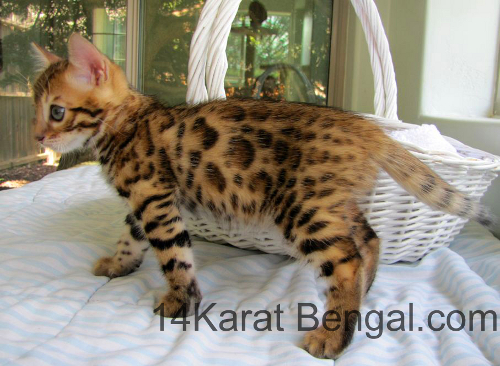 Grandpa, SABU, LOVES and adores kittens! I think this baby will have similar coloration as his grandfather, Sabu.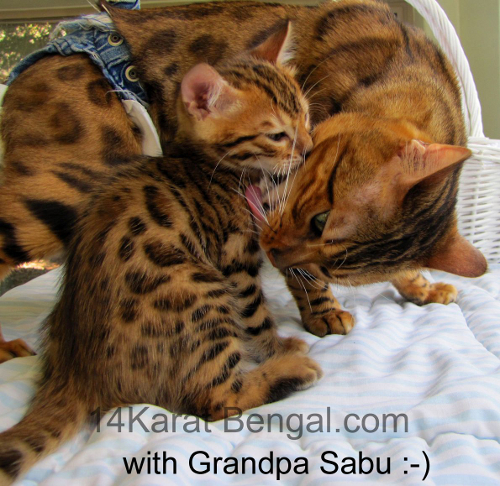 Again with Sabu in picture below....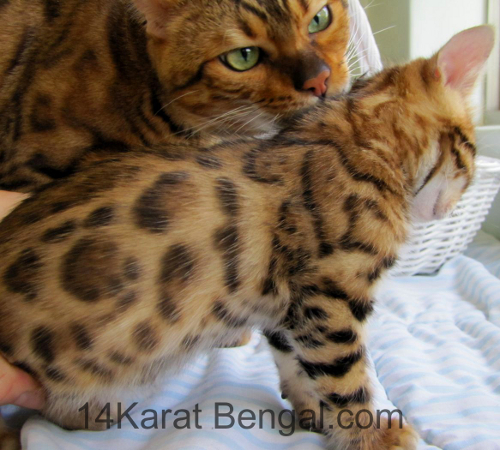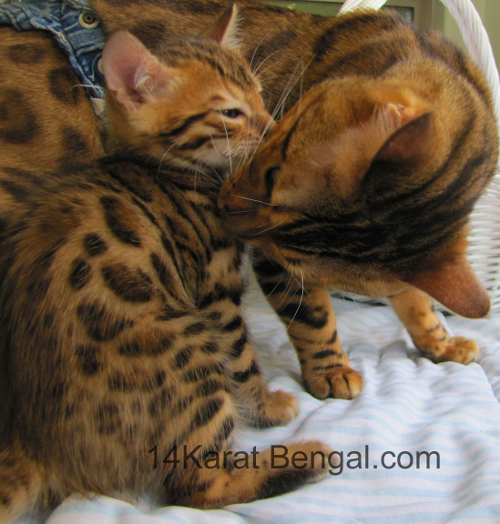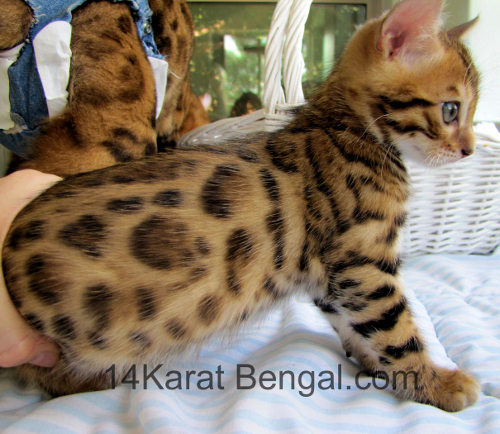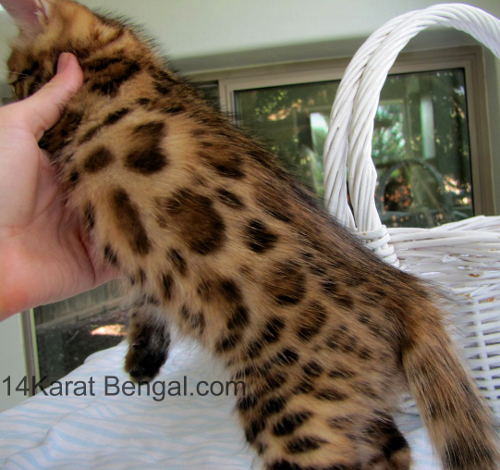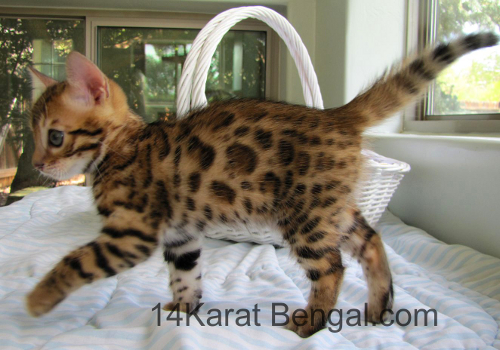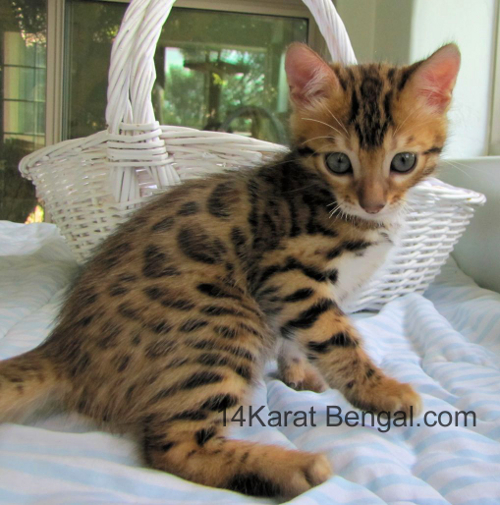 Love his spotted back leg!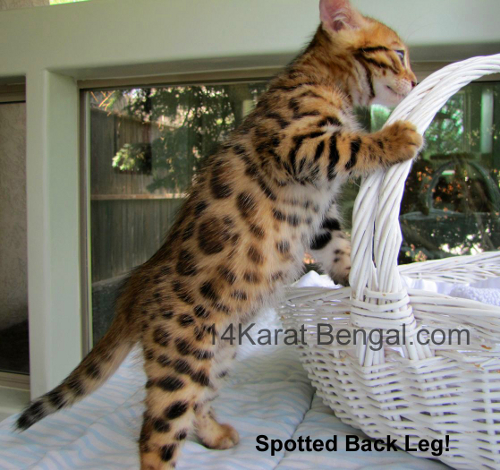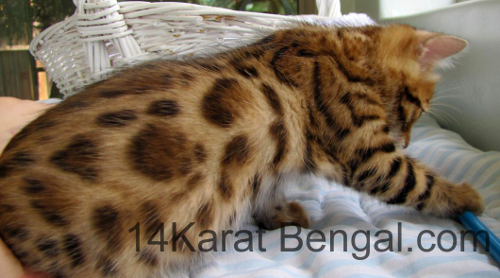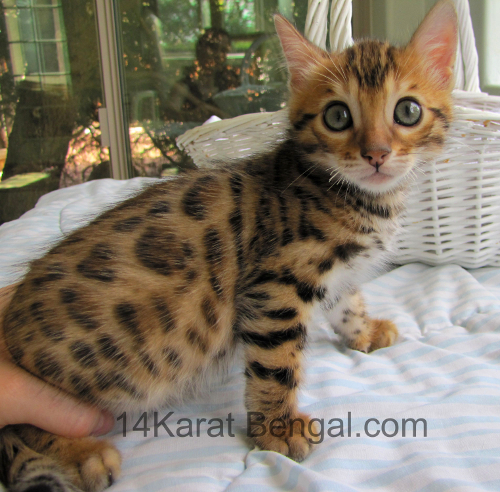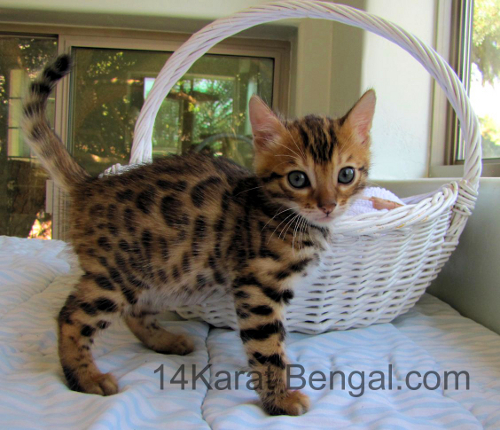 with Sabu :-)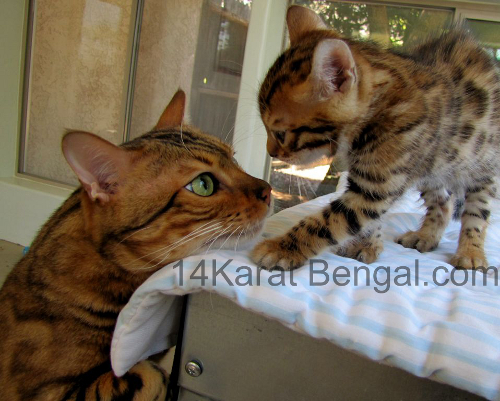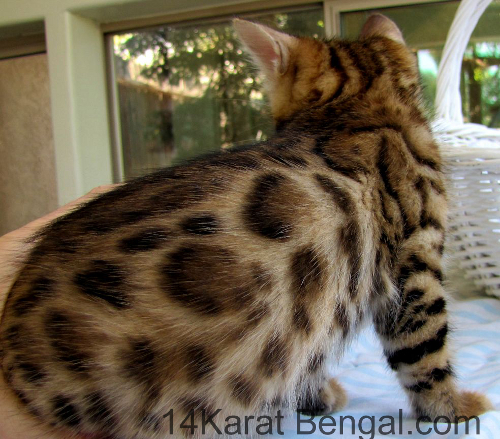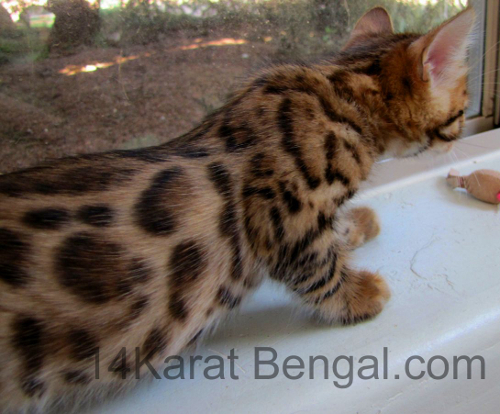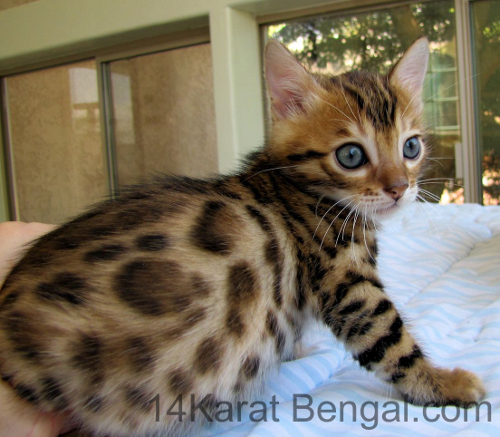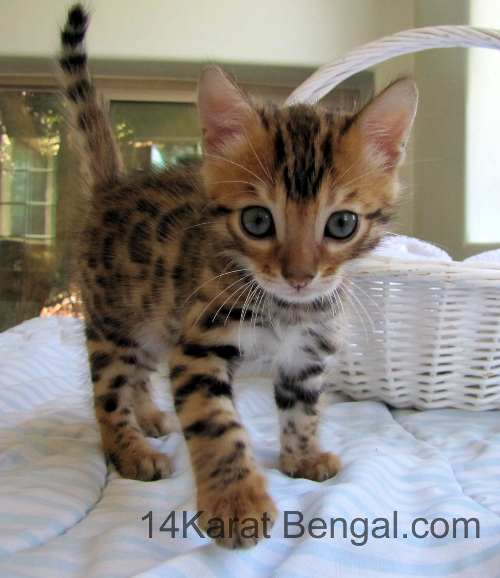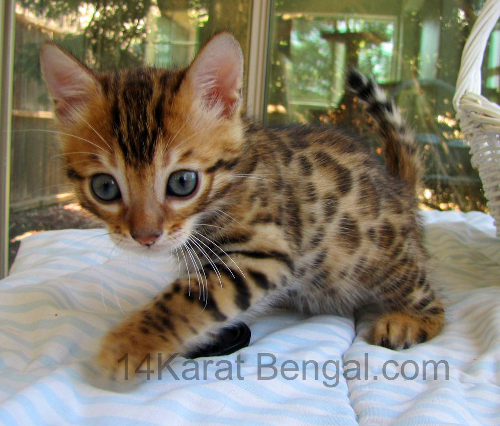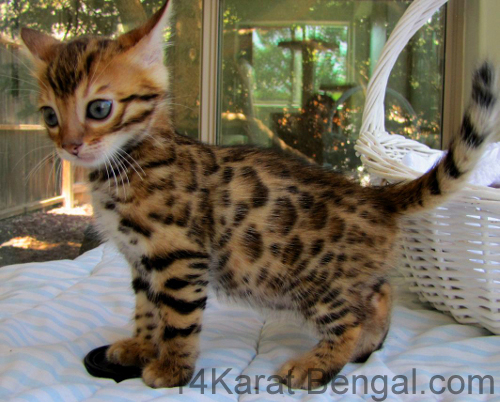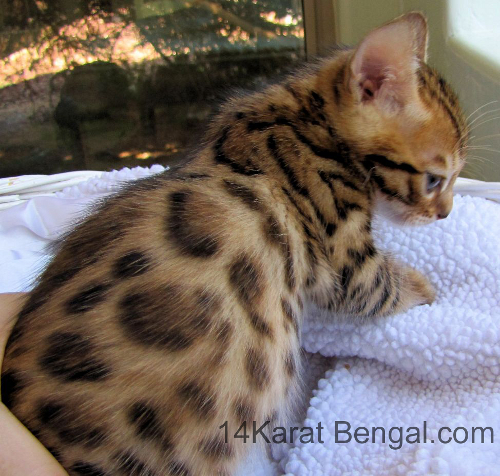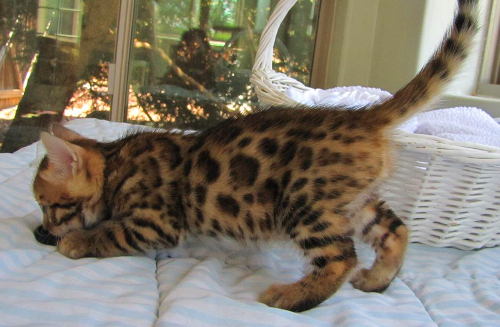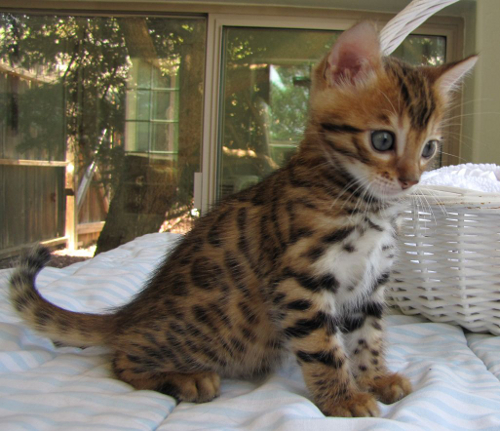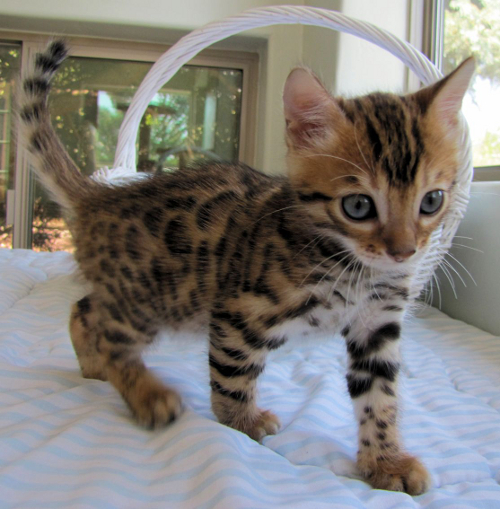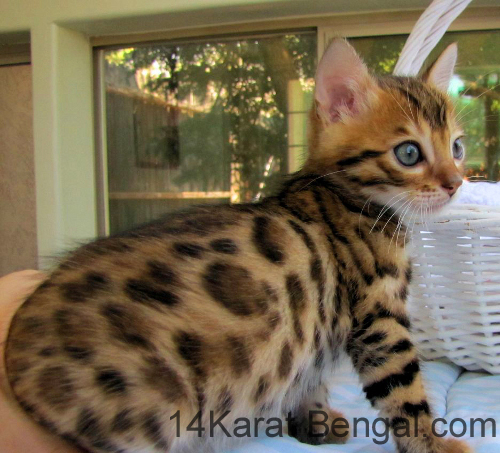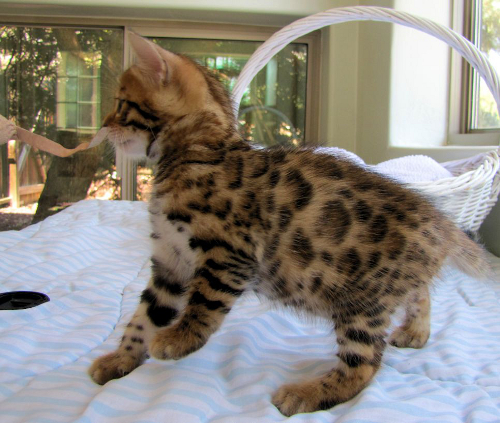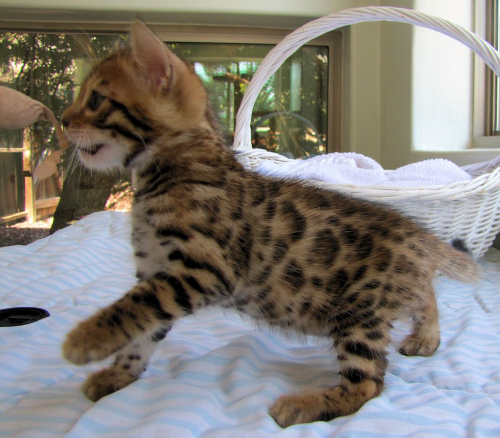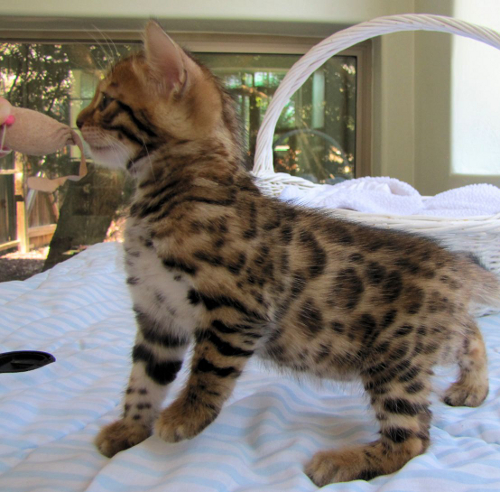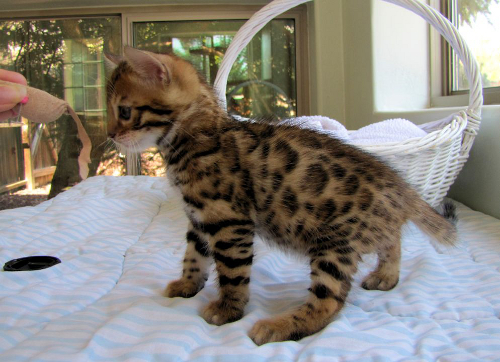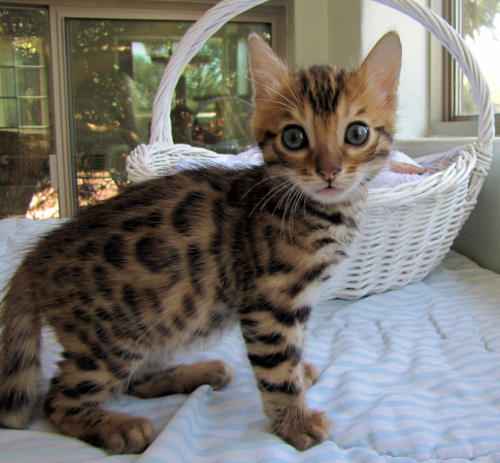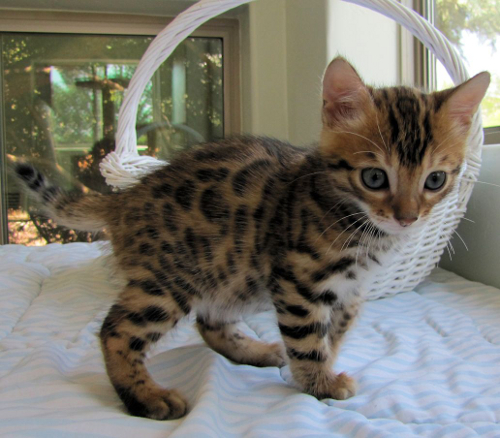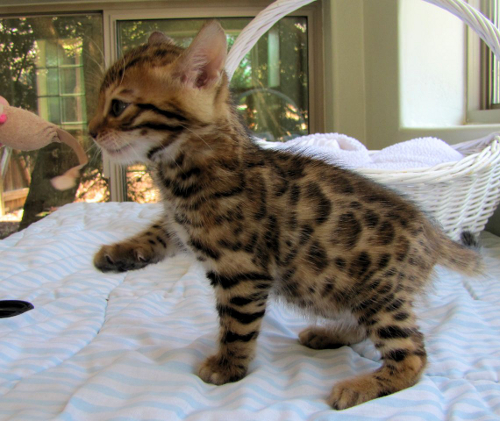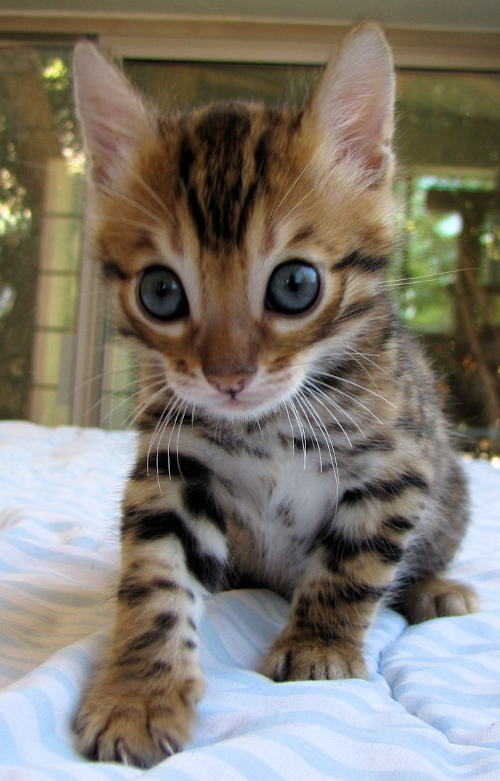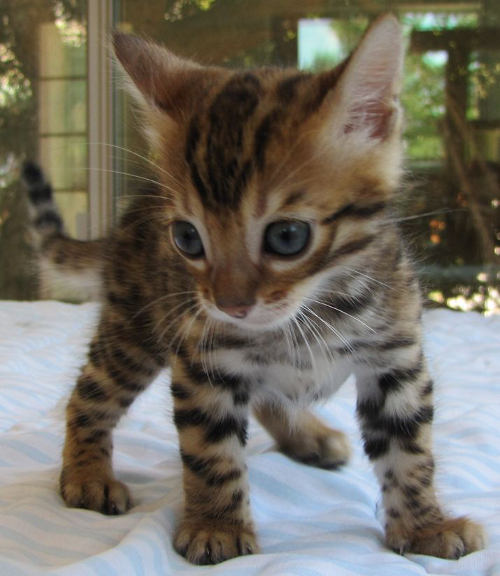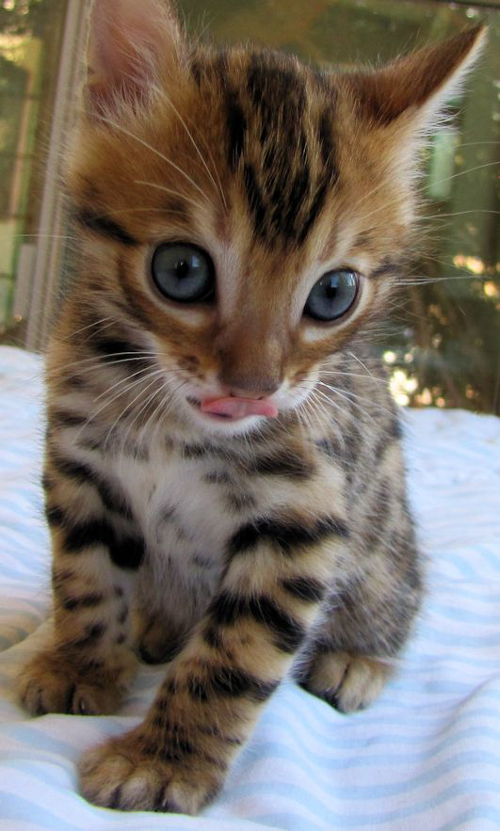 He has a GORGEOUS spotted belly!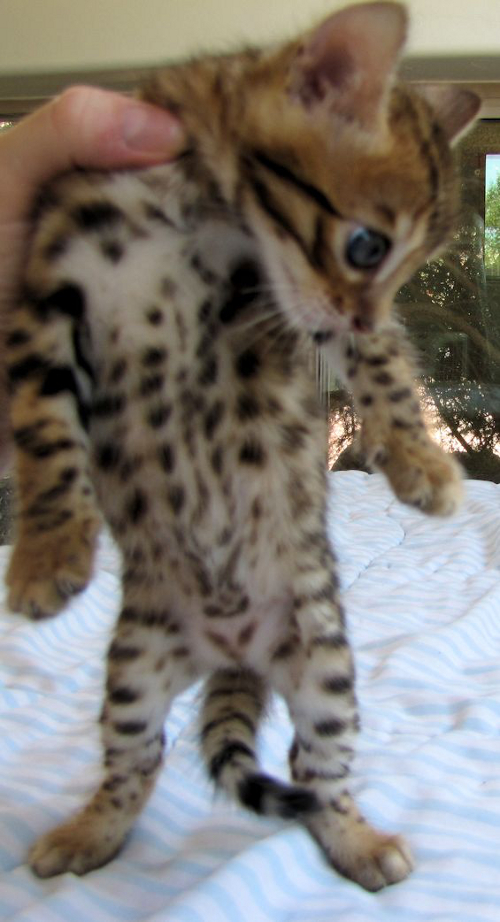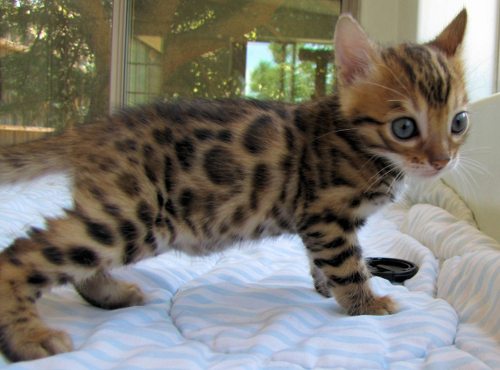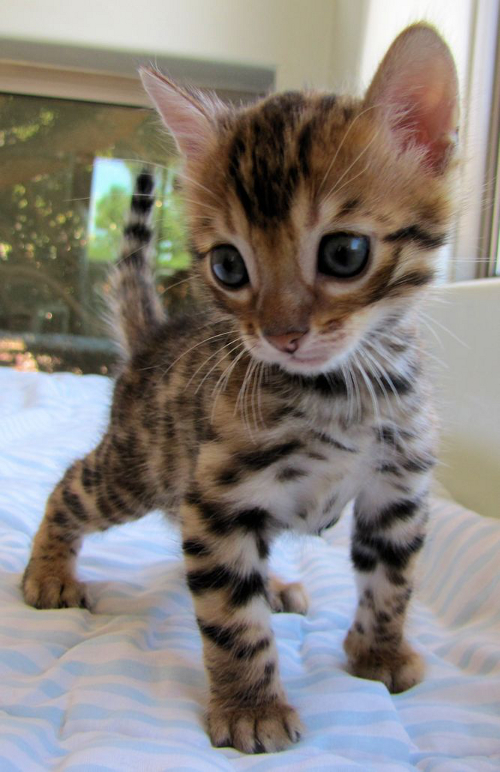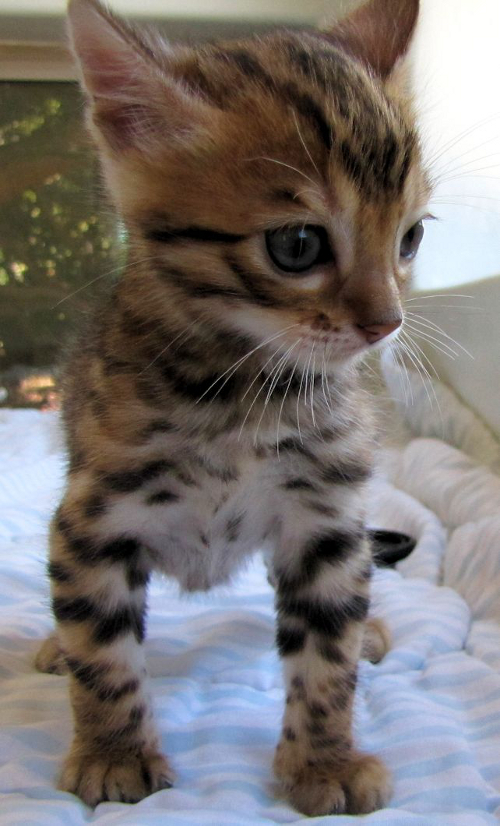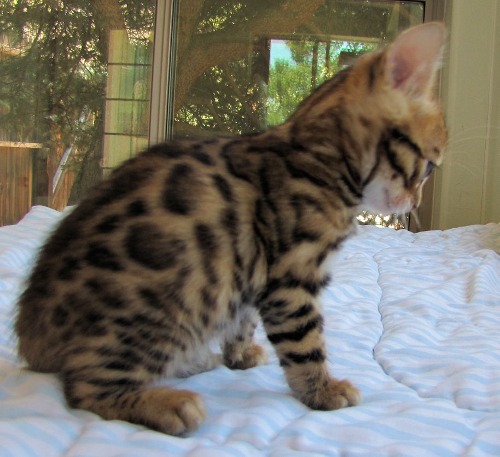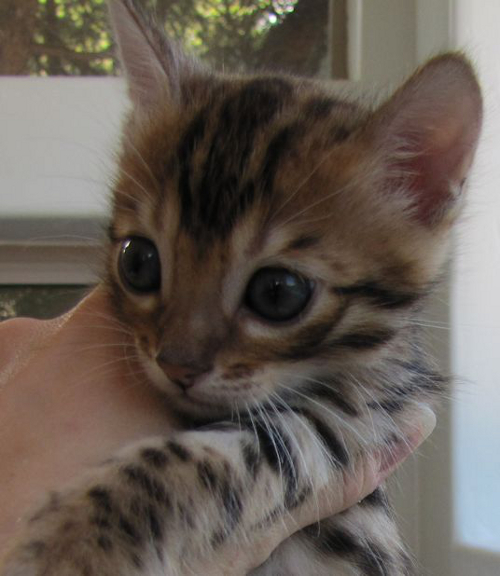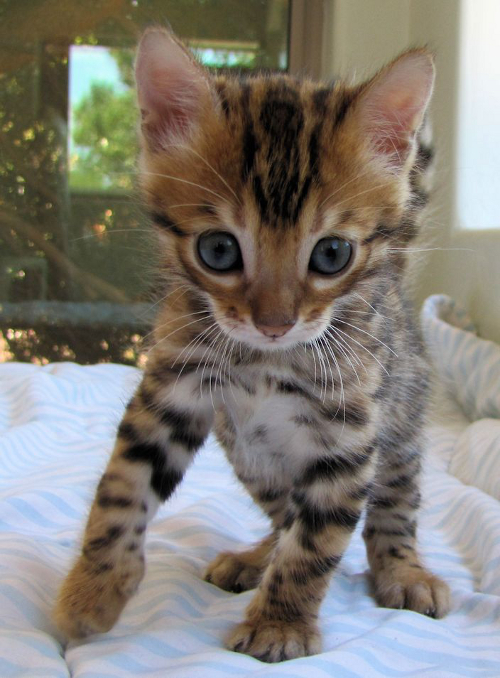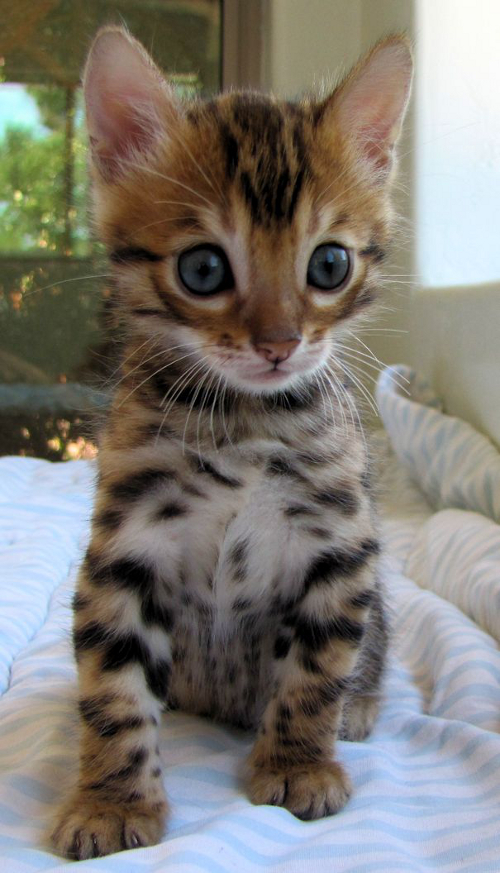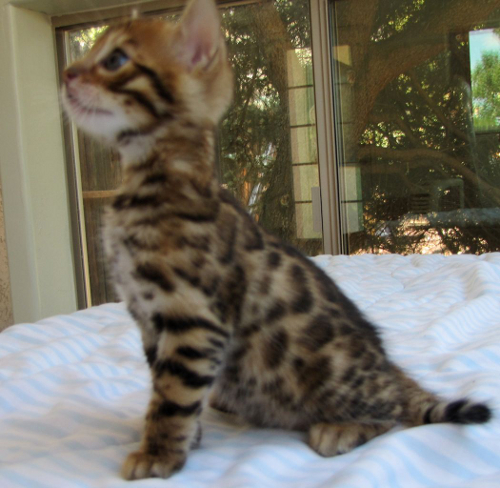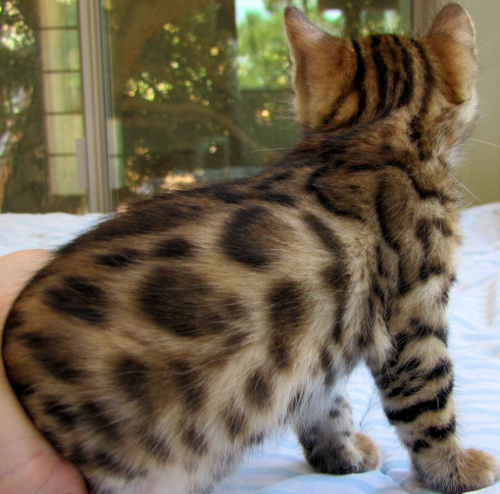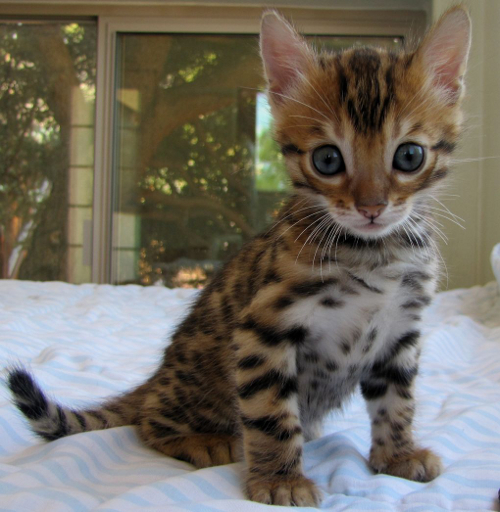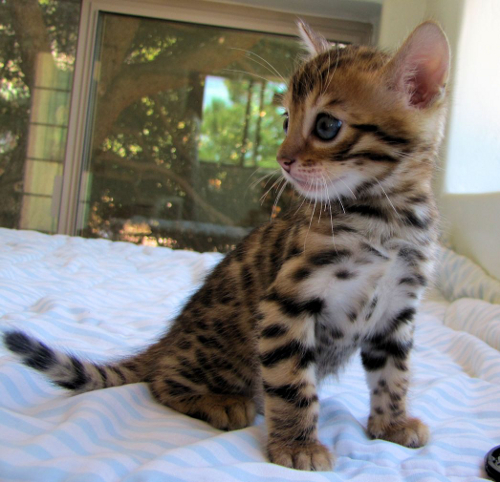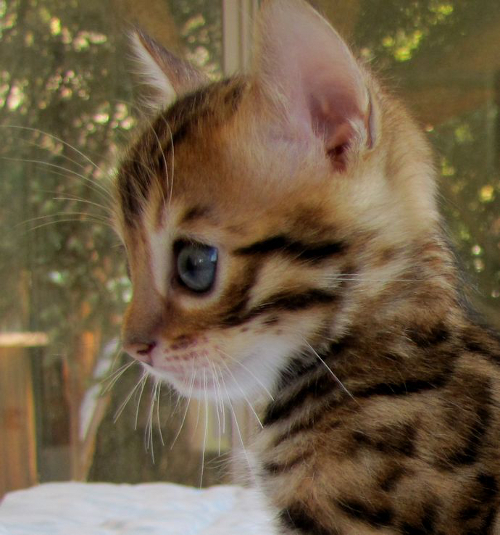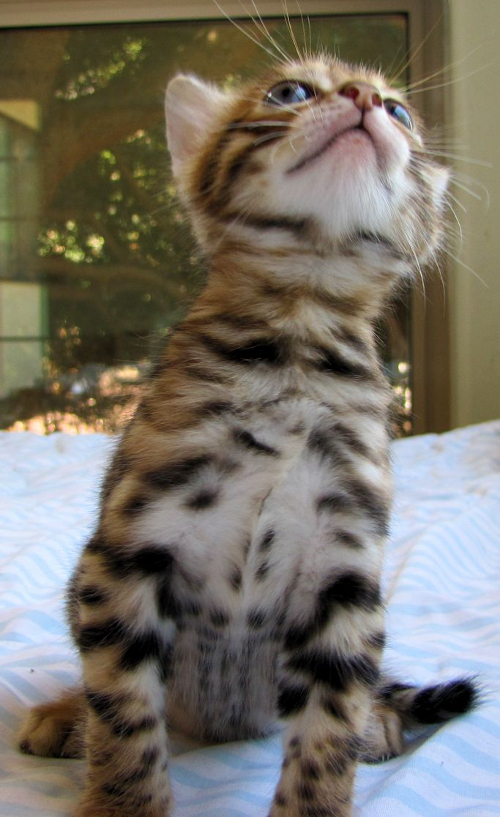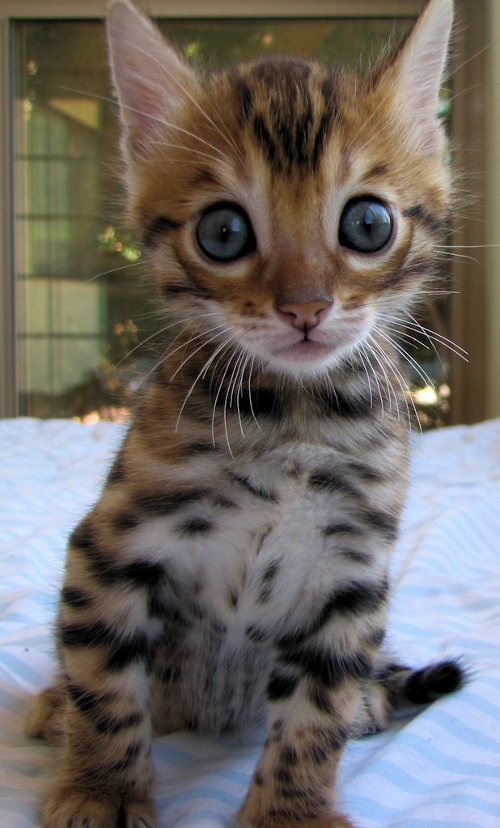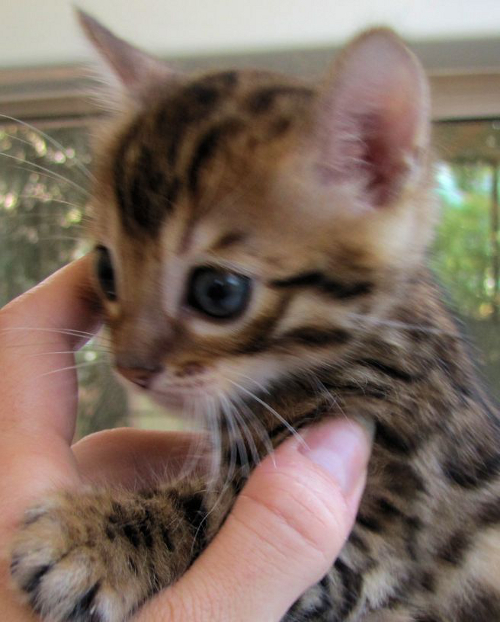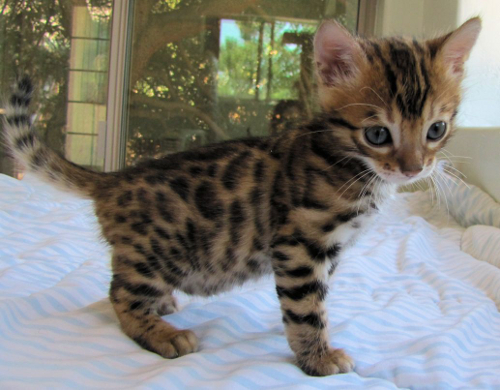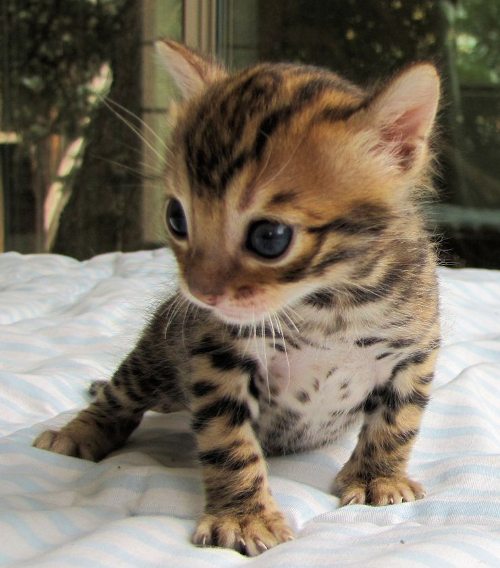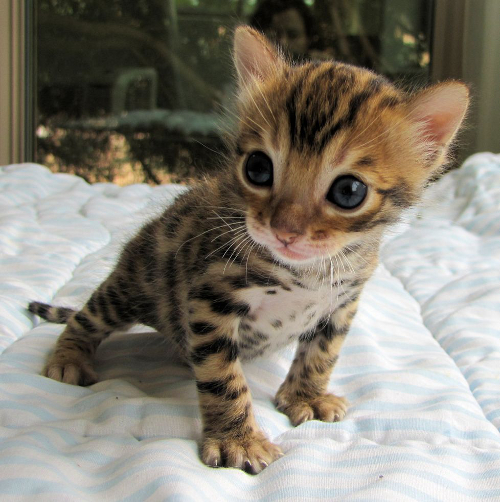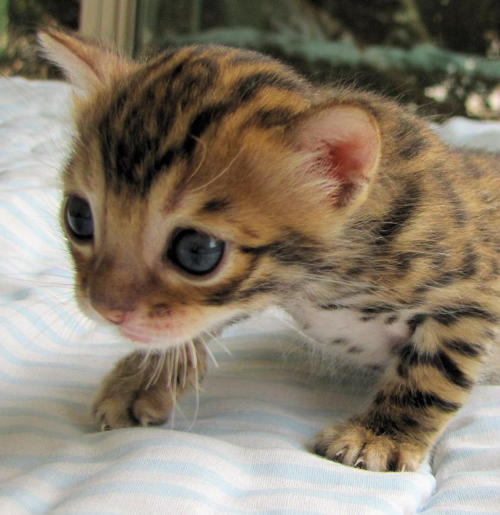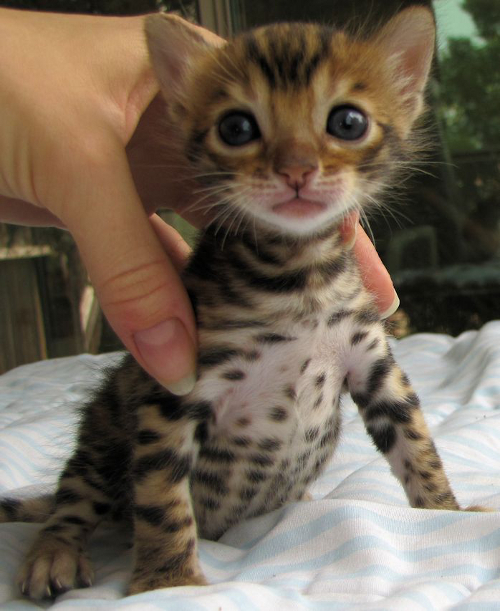 Fabulous spotted belly!