Caramel, formerly known as Shiloh, is an over the top, exuberantly affectionate Cashmere Bengal kitten, long haired Bengal. She has beautiful rich coloration with lots of red tones, a fabulous coat of totally random, flowing rosettes, a wonderful looong body, a gorgeous head and profile and a stunning face with such a sweet expression. She has a super soft coat and excellent movement. She is going to be a very striking Cashmere Bengal and she is such a love bug!
Check back often ~ I plan to add tons more photos to Caramel's page! She is developing beautifully!
Photos below taken at 10 weeks of age.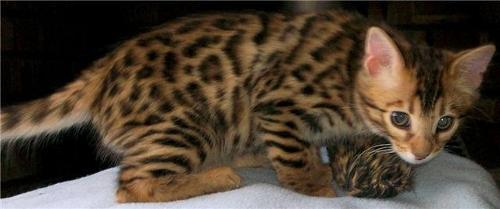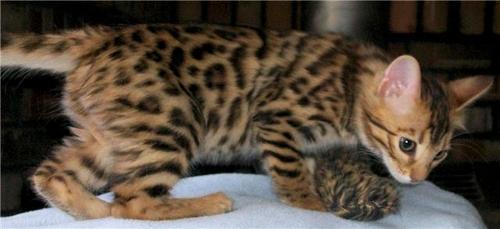 She has a lovely head and fantastic profile!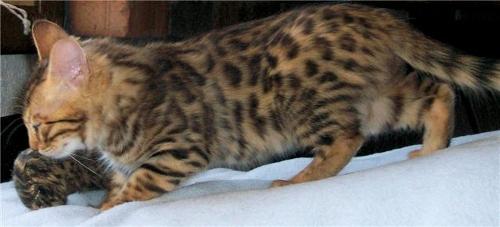 Photos below taken at 8 weeks of age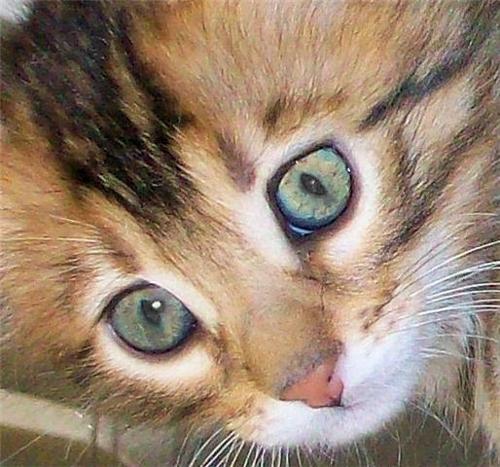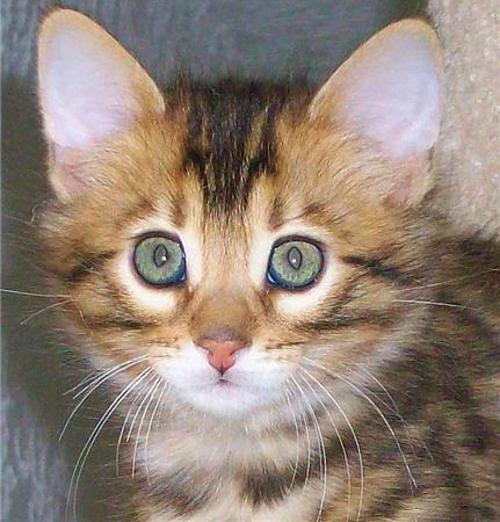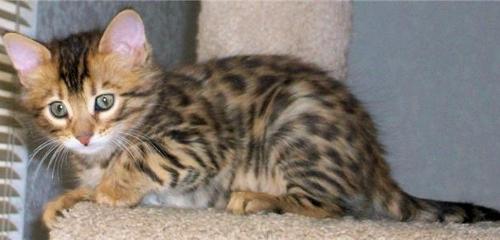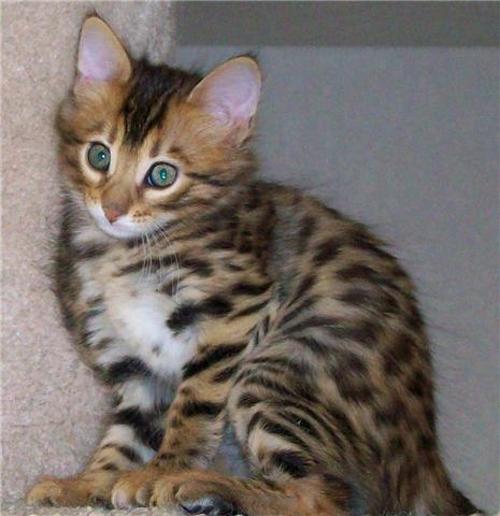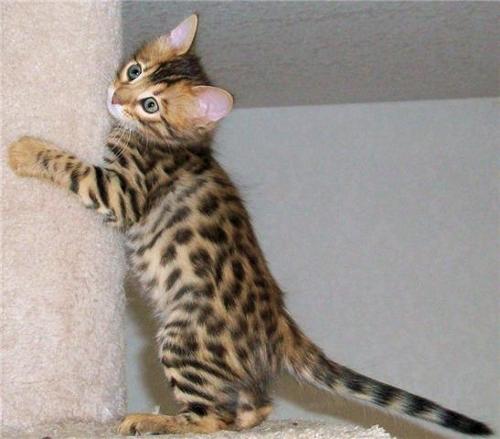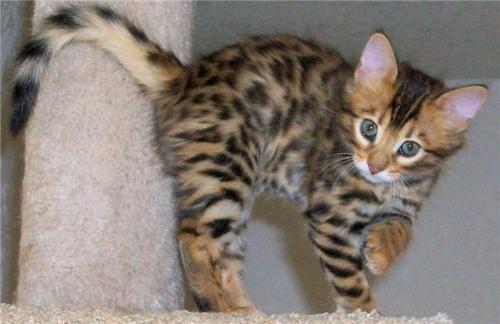 Photos below taken at 4 weeks of age.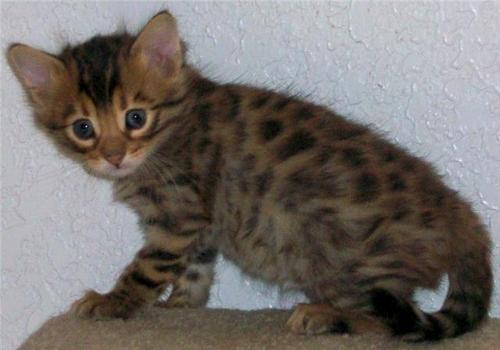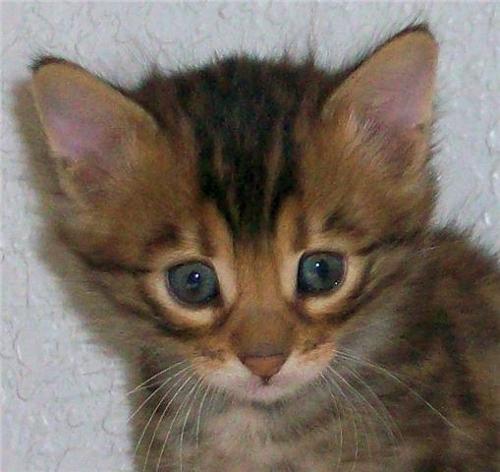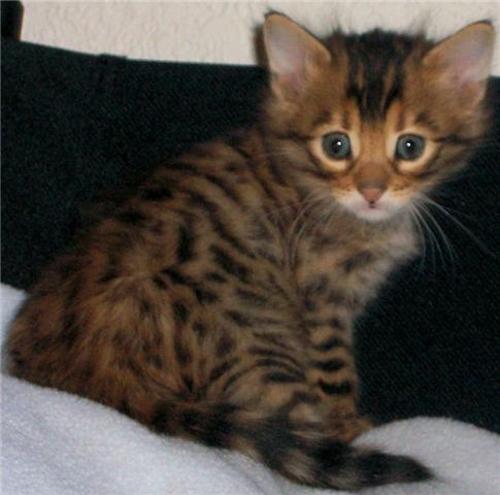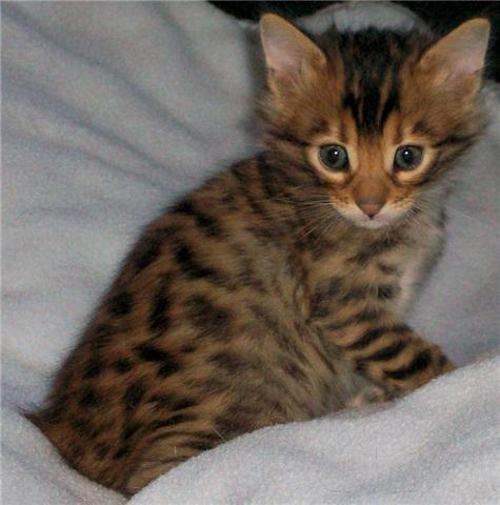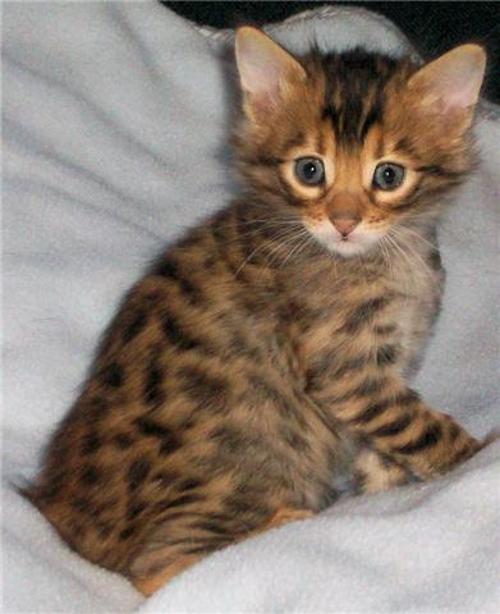 I love her profile ~ so Asian Leopard Cat like!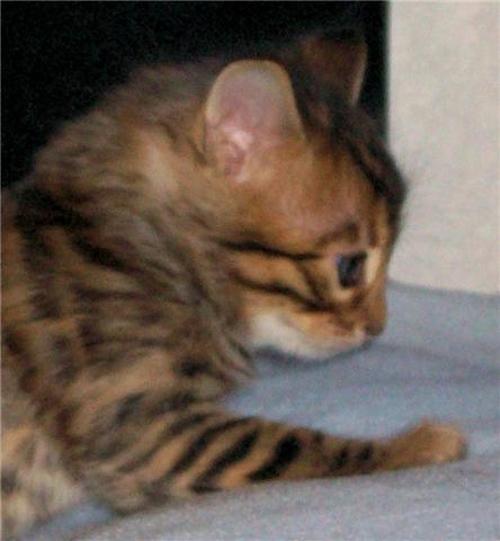 Photo below taken at 3 weeks of age.