14Karat Bengal Desert Jewel, formerly known as Khemara, is the most gorgeous Cashmere (long haired) Bengal I have ever seen! She has big, bold rosettes and beautiful coloration, nice long body type with excellent movement, beautiful head with a lovely profile & a captivating face with very large eyes. She is a very sweet girl & loves to be close to her owner, Dorit Kersting, even helping out with the chores : ) I adore Sakima's and Sakia's Cashmere Bengal kittens! Please be sure to check out all of the Cashmere Bengal kittens produced here at 14Karat Bengal !
14Karat Bengal "Cashmere" Desert Jewel has the most gorgeous semi - longhaired coat of big, bold rosettes I have ever seen on any Cashmere Bengal to date throughout the world.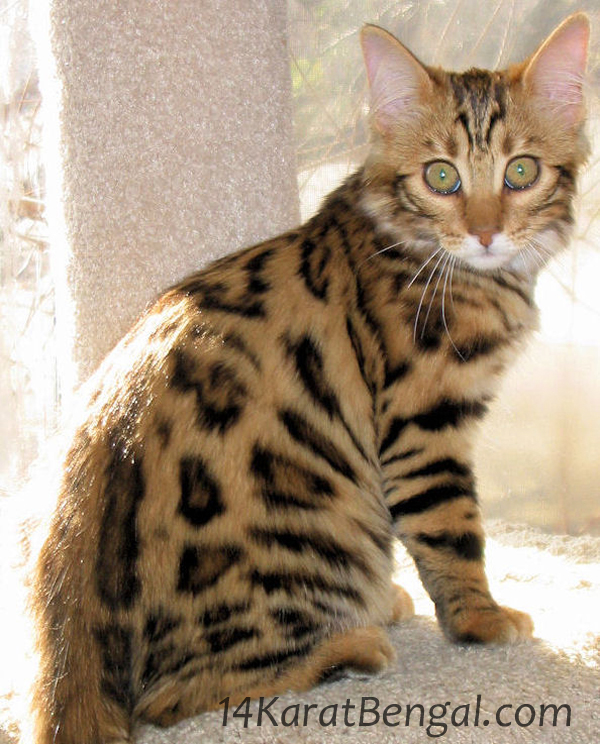 Her clear, low-lying, semi - long haired coat make her markings more visible. My Cashmere Bengals are bred for this lovely semi-long, lying coat.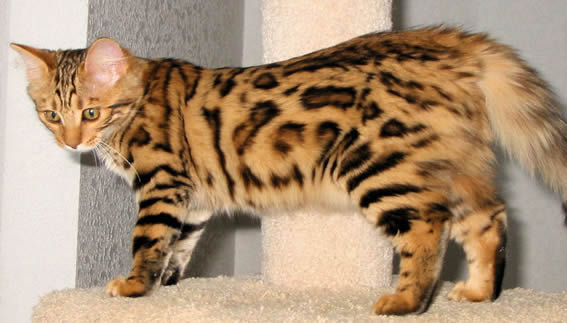 Gorgeous Cashmere girl!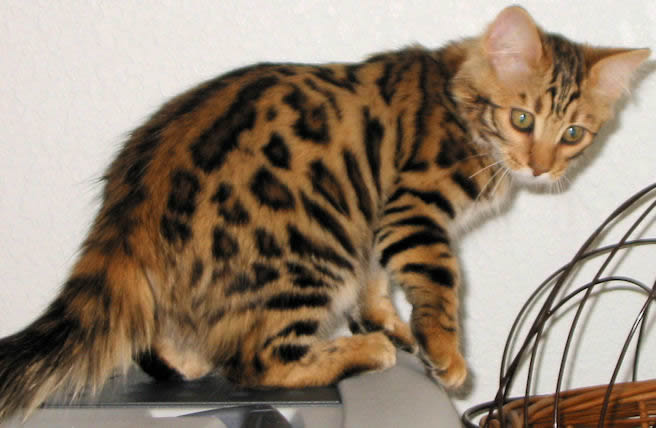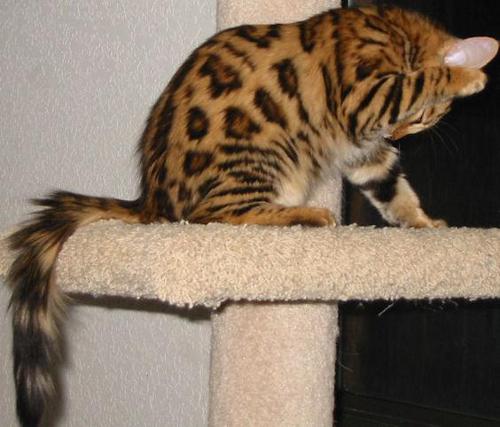 My Cashmere Bengals develop a semi - long, low lying coat with highly visible markings and just slightly longer hair around the neck, breast and rump. The Cashmere Bengal's longhaired coat should, in no way, detract from the well balanced, long graceful body and neck nor should it take away from the overall wild essence.
I prefer and breed for a lovely smooth coat in my Cashmeres. Notice how 14Karat Bengal Desert Jewel's coat does not camouflage her wonderful long neck (above picture and picture below). I do not breed for ruffs or manes since it greatly covers the elegant long necks we cherish in our Bengals.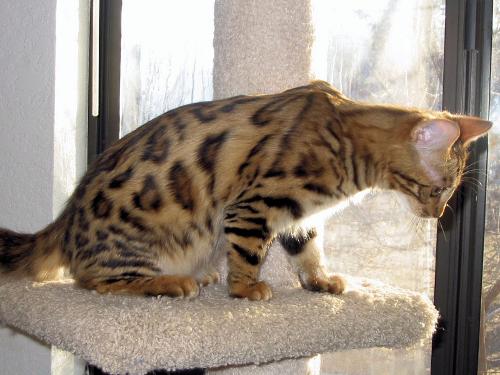 Notice all the spotting on 14Karat Bengal Desert Jewel's beautiful slightly longer haired - plumed tail.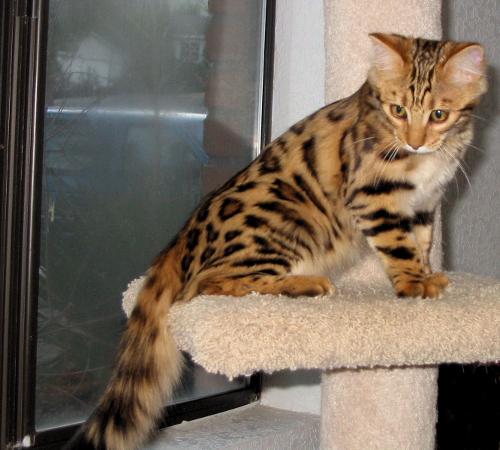 14Karat Bengal Desert Jewel's slightly longer haired - plumed tail does not detract from her lovely, well-balanced, long body. Maintaining the wild type that lured us initially to the Bengal breed is essential.