Updated and current on 4/3/13
Pictures Below taken at 9 months of age.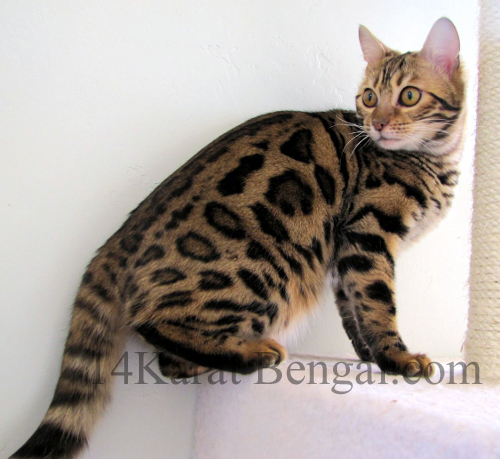 Fabulous FAT tail....always carried low.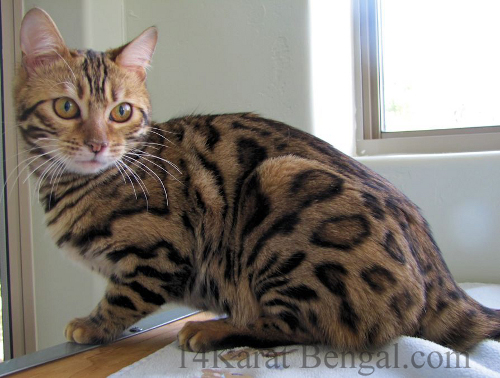 VERY clear, glittered plush coat with large rosettes with chunky inky black outlining.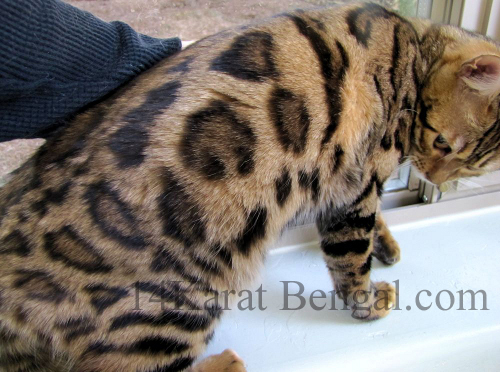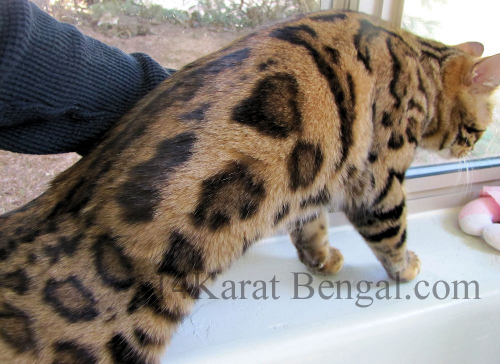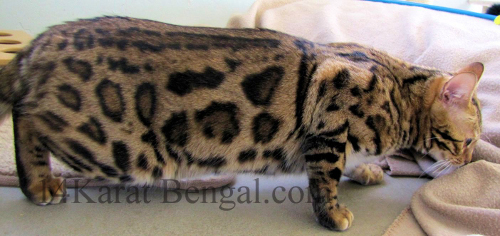 Gorgeous rounded, domed head.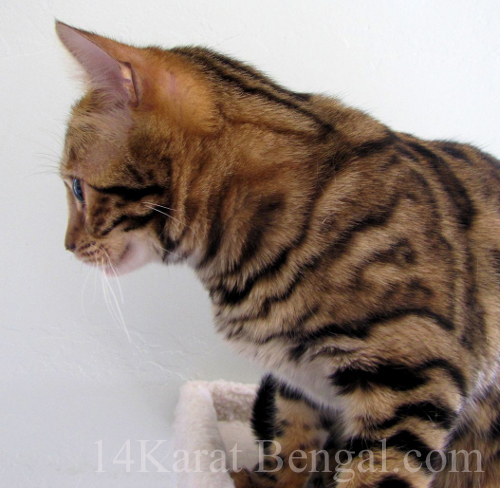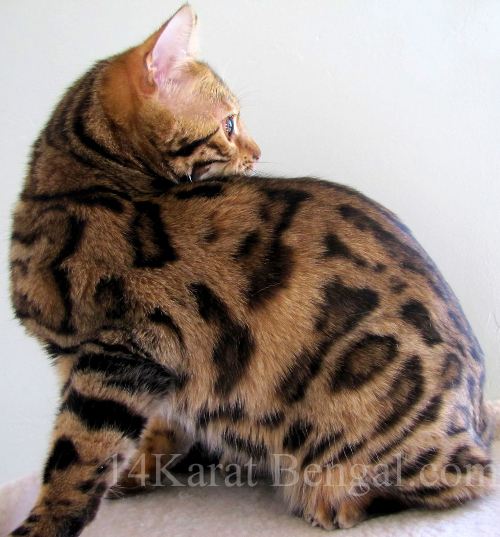 Beautiful wild face.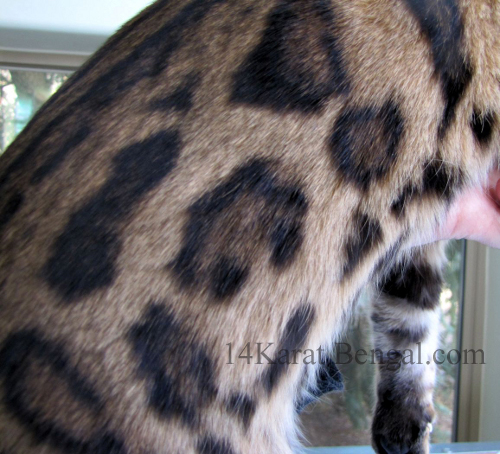 She has very small ears.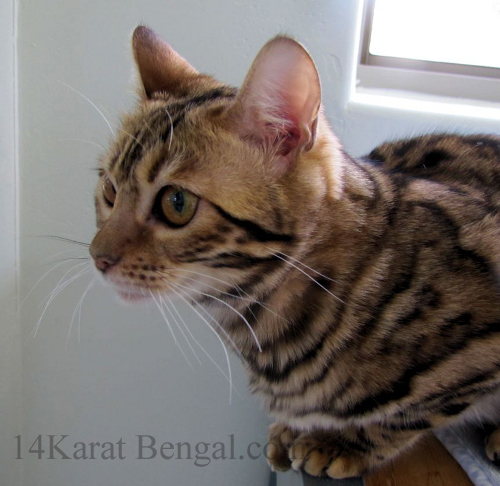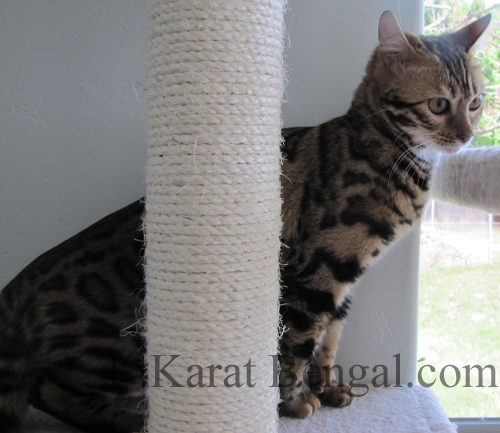 WOW- Just look at that tail! So VERY FAT!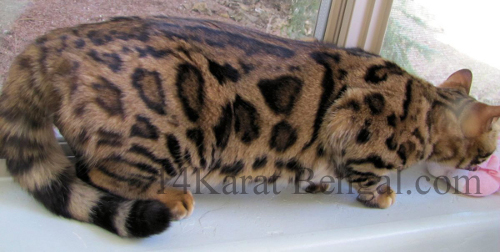 My camera is creating a white/light spot (fading) in a lot of my pictures lately towards the right side....this is a camera defect.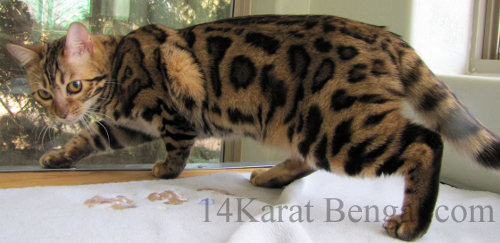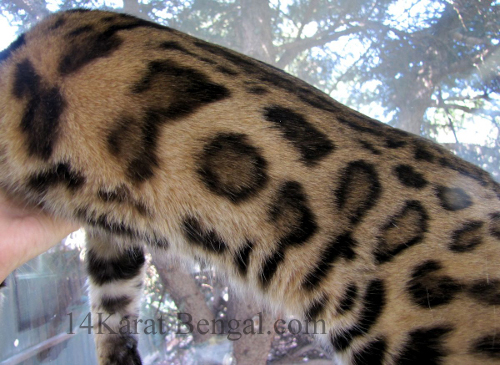 Amazing Face...Gorgeous large eyes.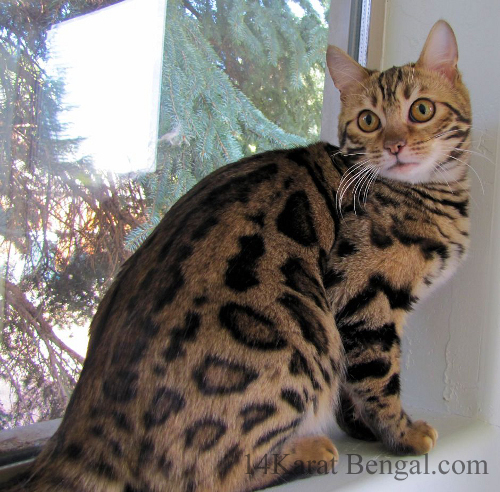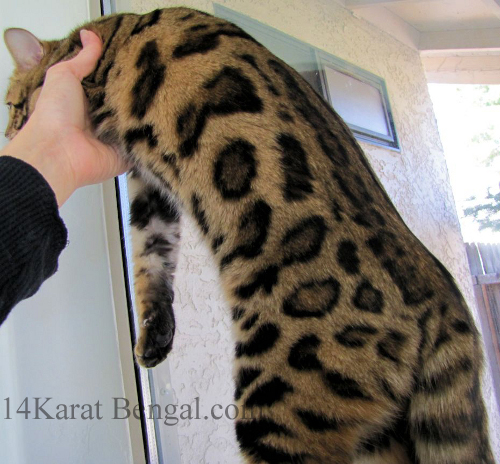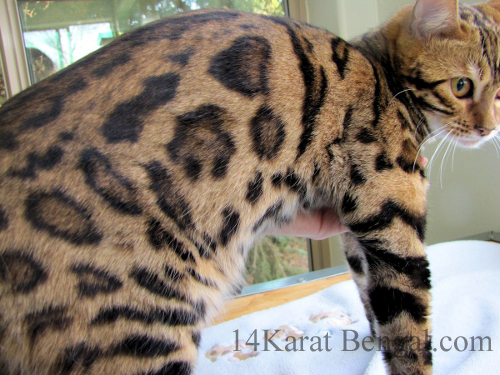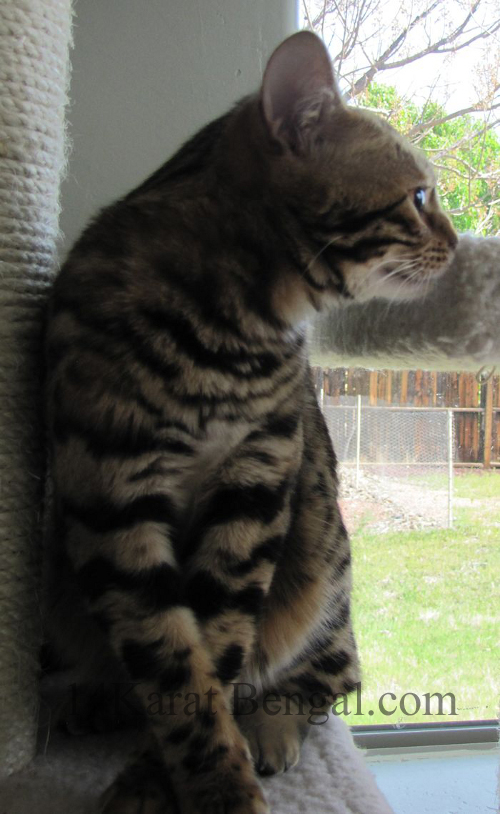 She has a nice strong chin.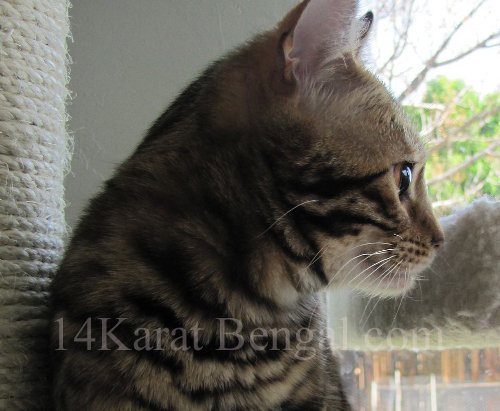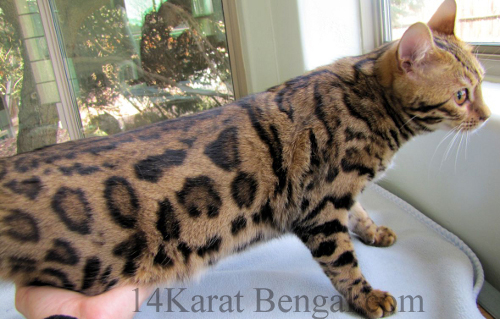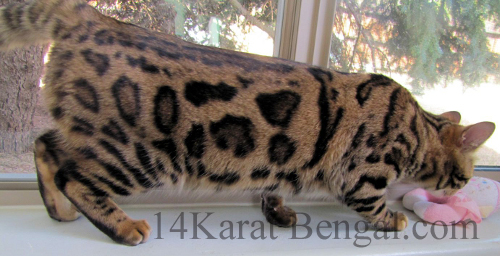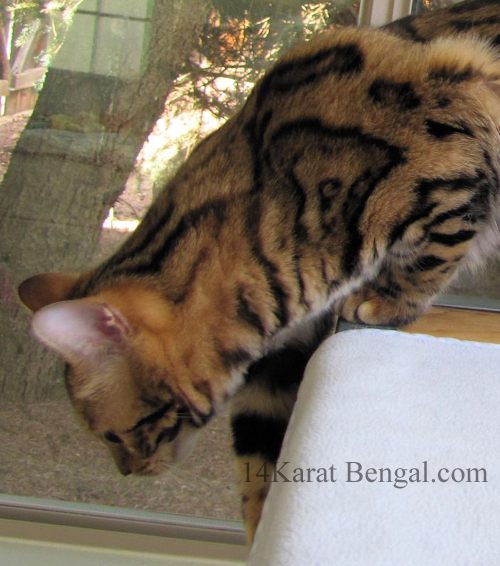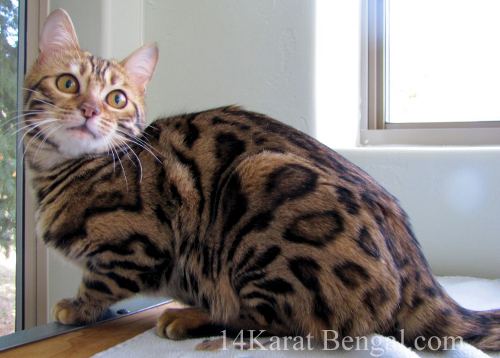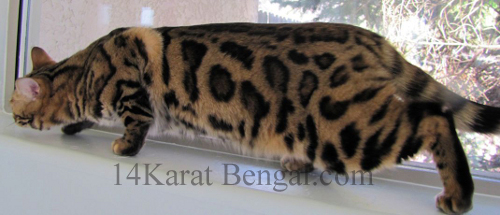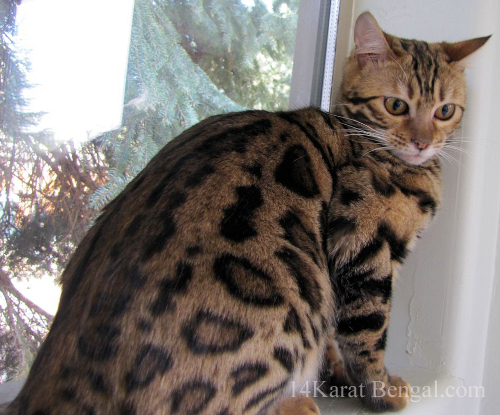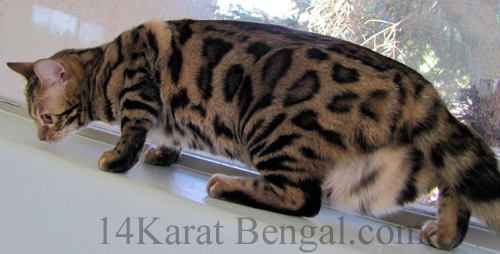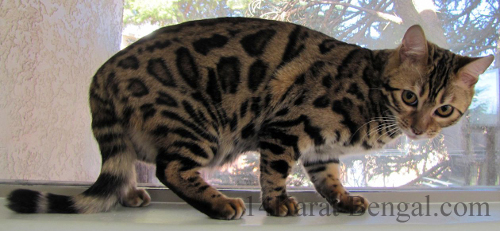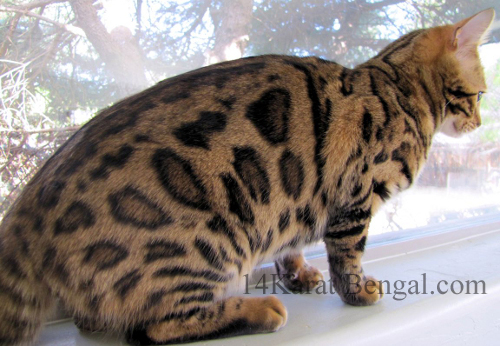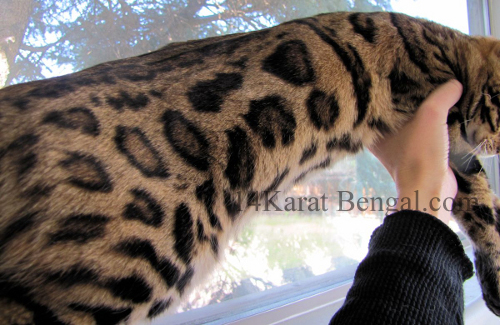 Below Pictures taken at 12 weeks of age.