I am so very proud of Flynn! Flynn is a very gorgeous, foundation looking Cashmere Bengal! He has an exceptional leopard cat profile, lovely wild head, gorgeous face, very nice strong chin, lovely long neck, fabulous rounded ears, beautiful long, wild body type, excellent tail placement, well-contrasted gorgeous, very flowing rosettes and his coat is covered in sparkly golden glitter. He is the happiest, go-lucky baby and lives to express his love and affection and he goes crazy for his toy!
Thank you, Catalina, for giving Flynn the best, most loving and attentive home -- You are the best mommy! I adore you!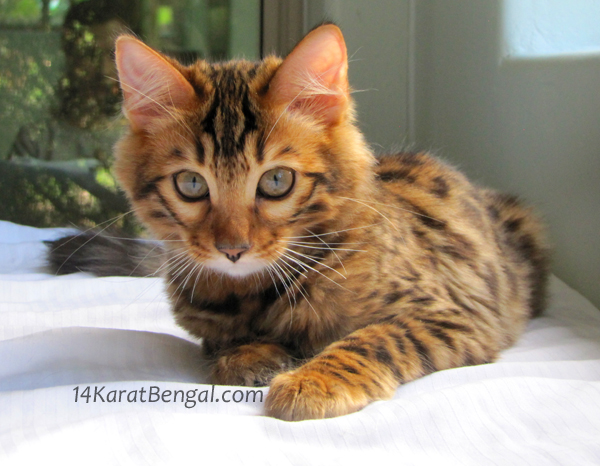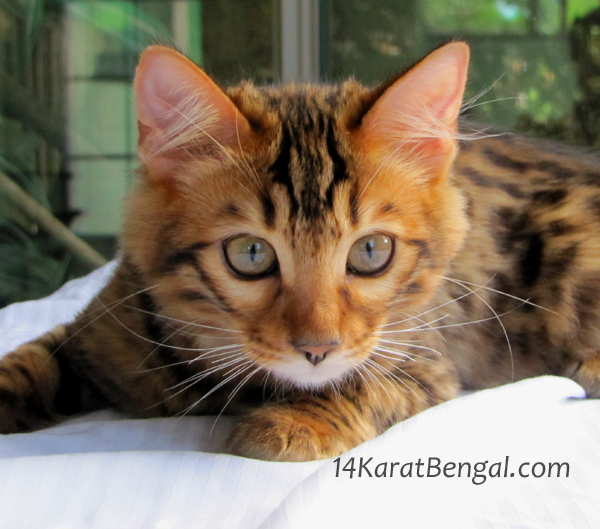 He has a Gorgeous Face, Large Eyes & a Lovely Strong Chin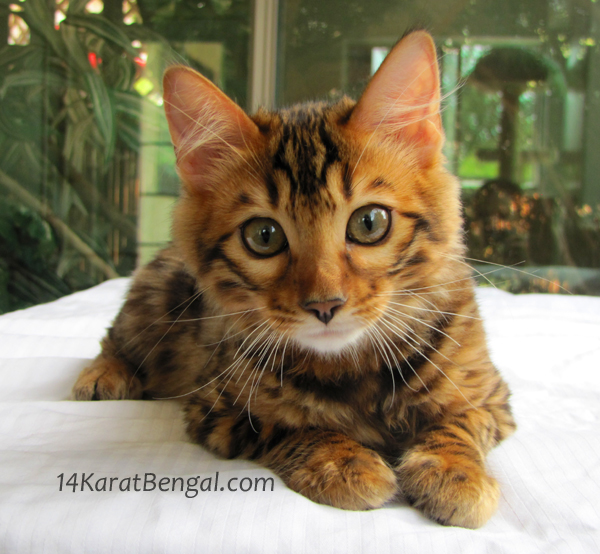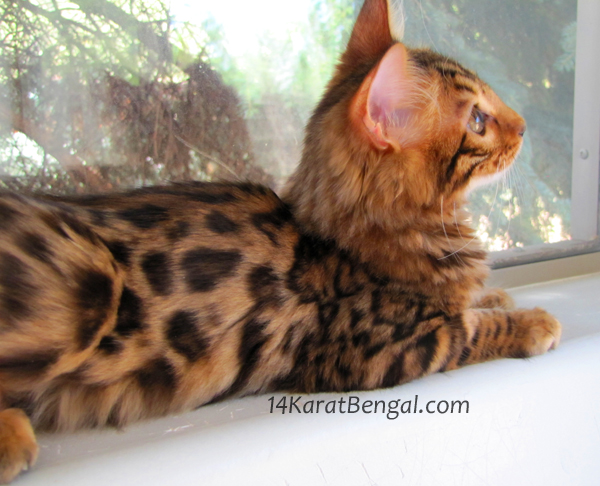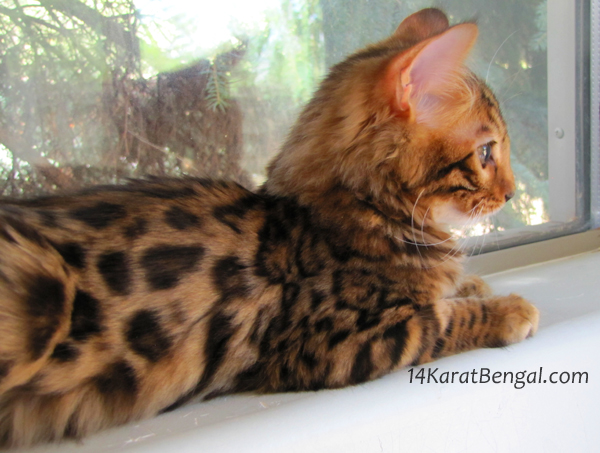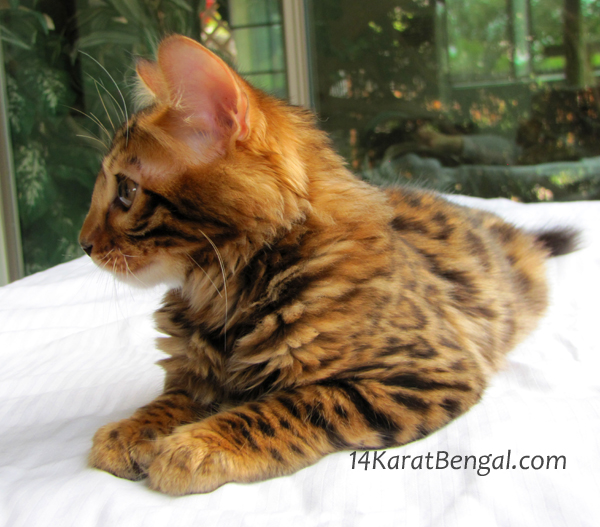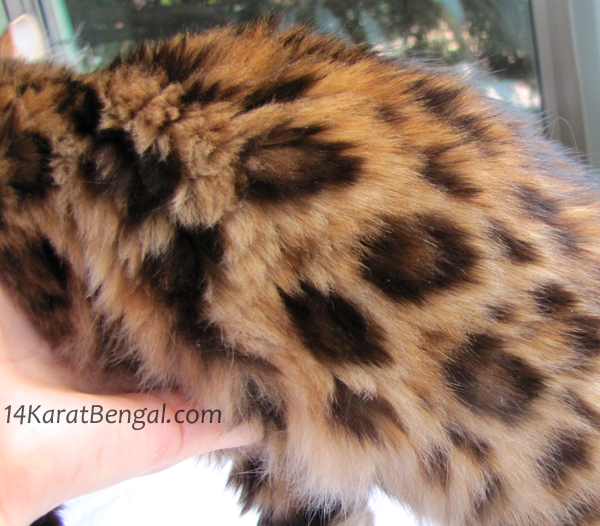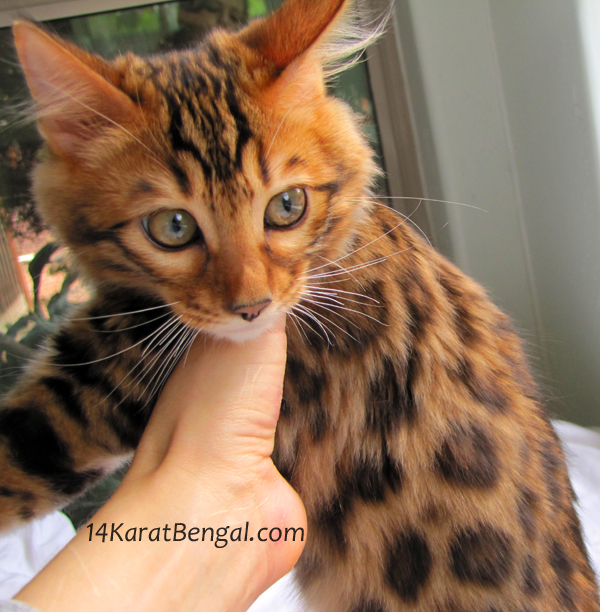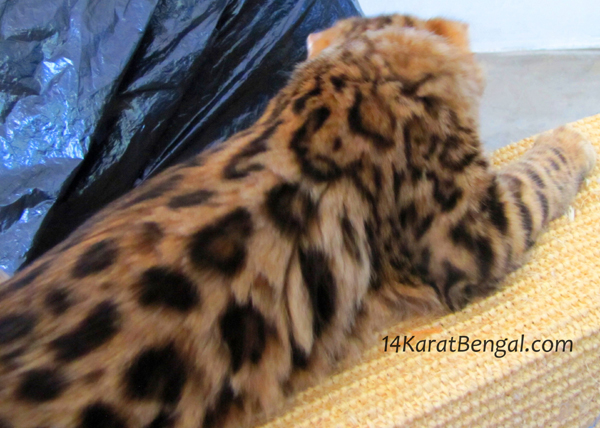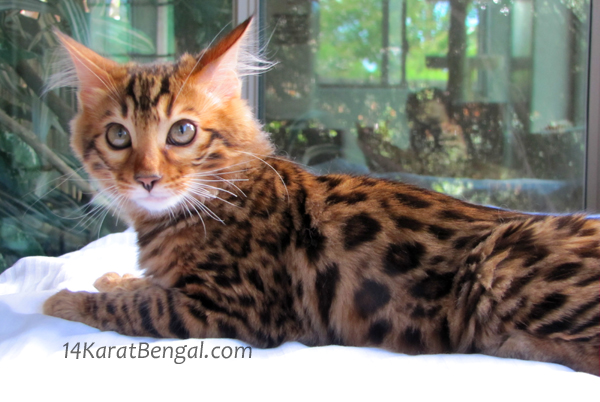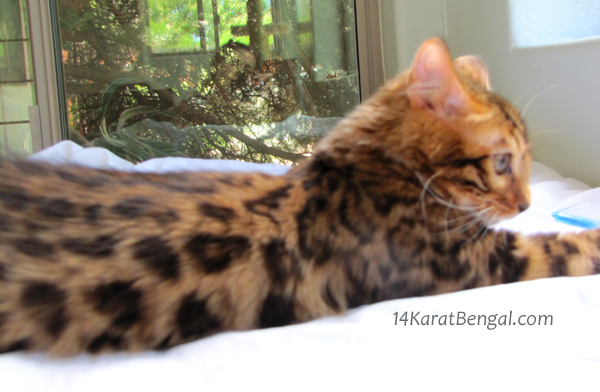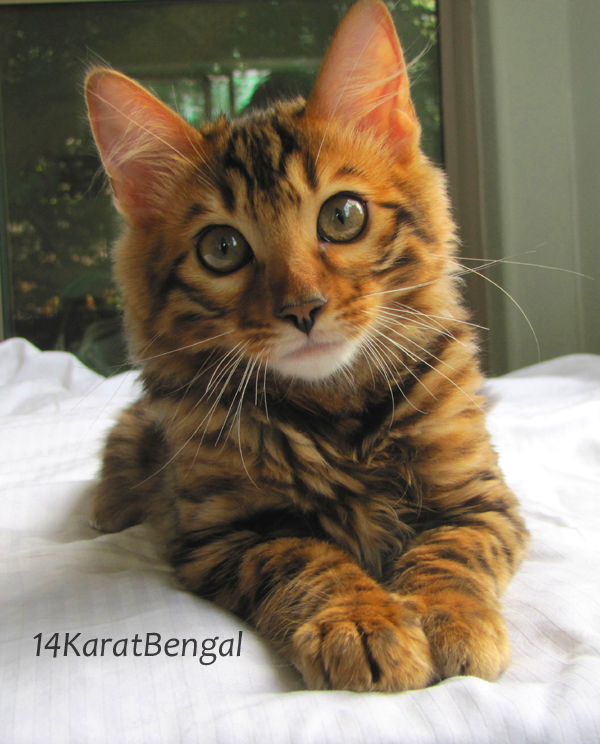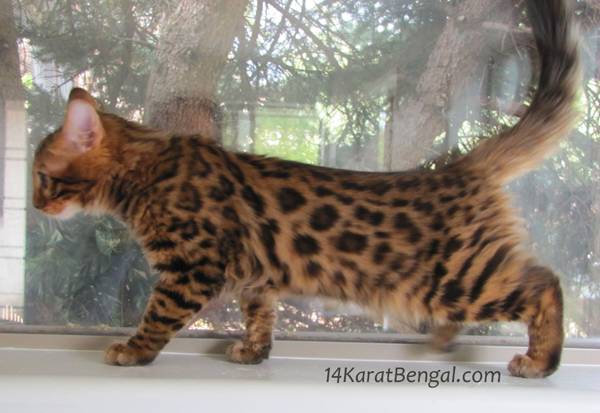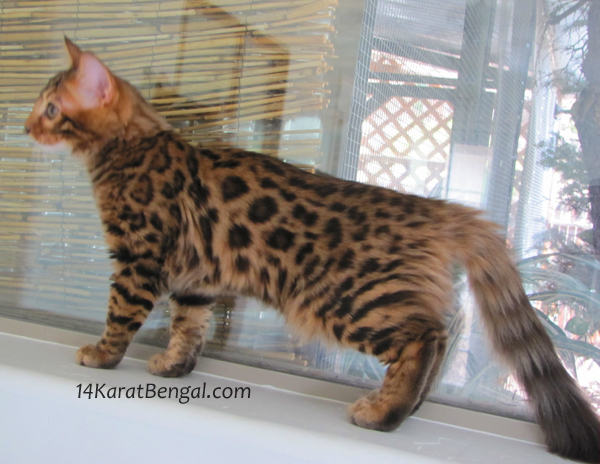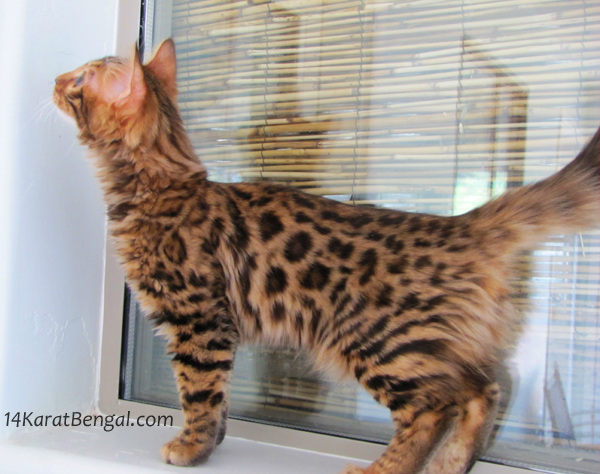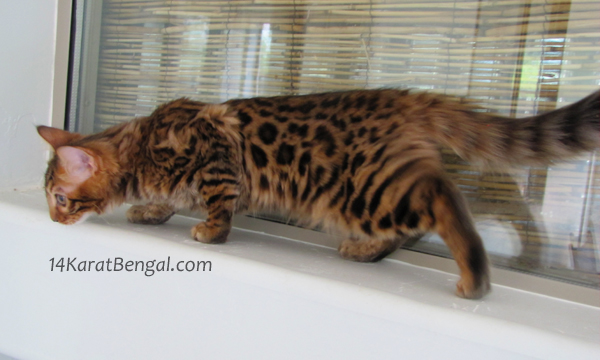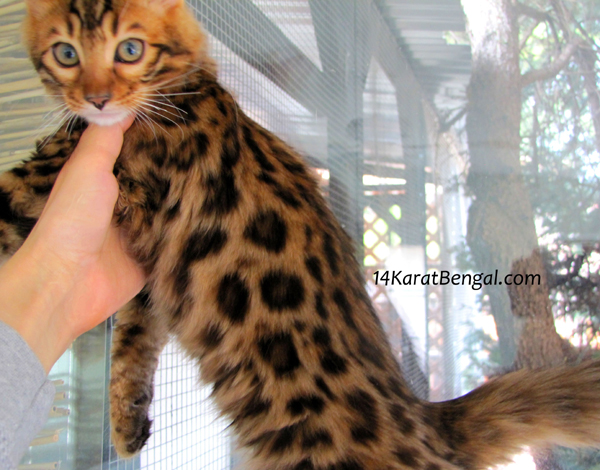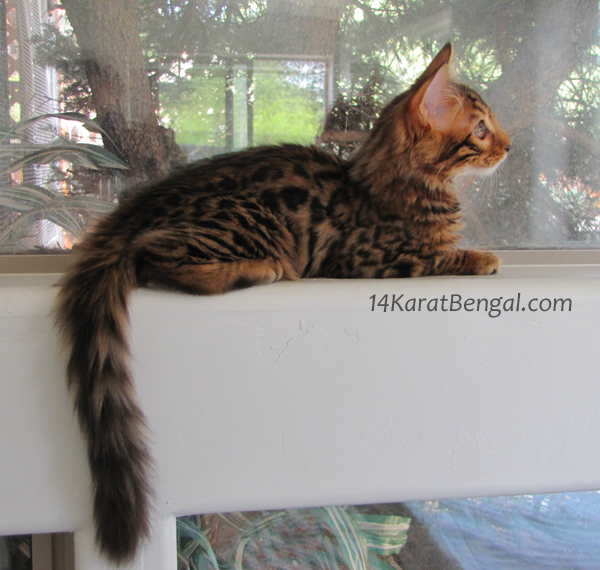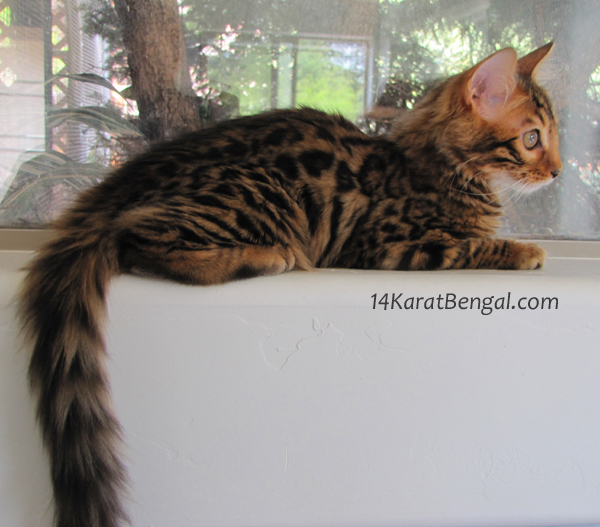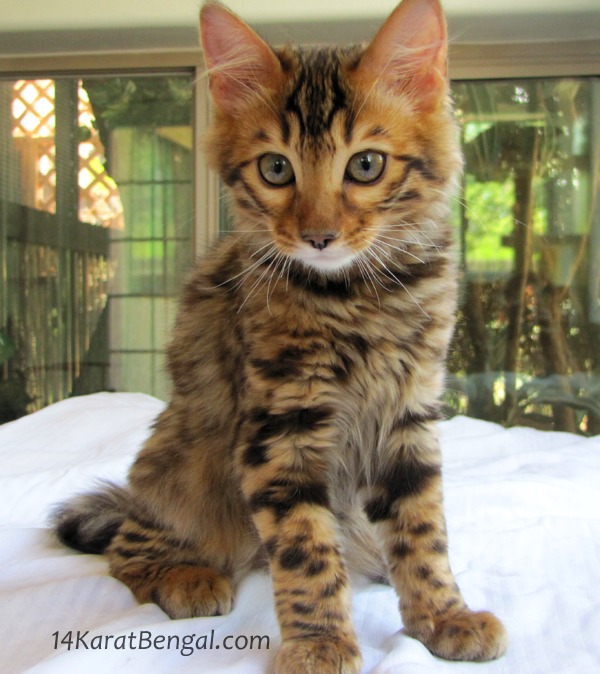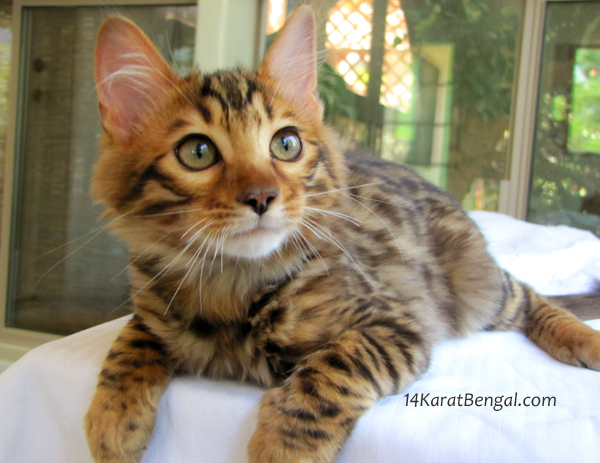 Gorgeous Black Outlined Rosettes, Very Colorful Background, Fantastic Contrast.
Lovely Low Tail Set, Beautiful Wild Body Type, Very Flowing Rosetted Pattern.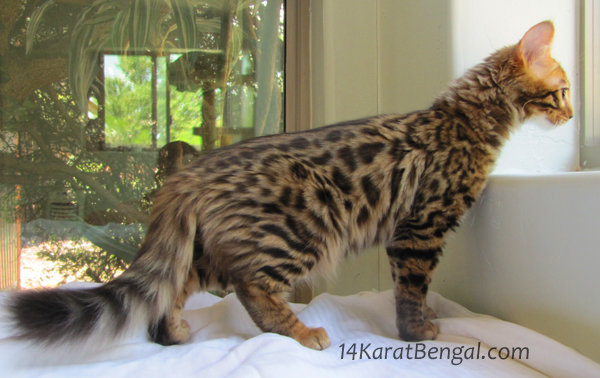 Gorgeous Leopard Cat Profile, Lovely Long Neck, Fabulous Body.
Lovely Head and Exceptional Profile - Expect Flynn to develop lots of rich warm reddish coloration throughout his coat.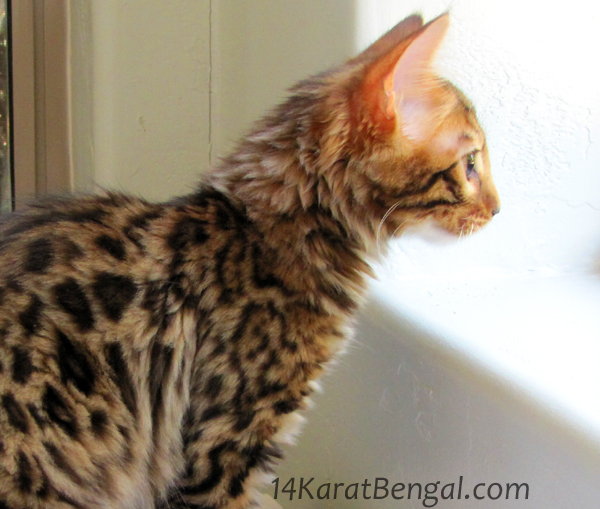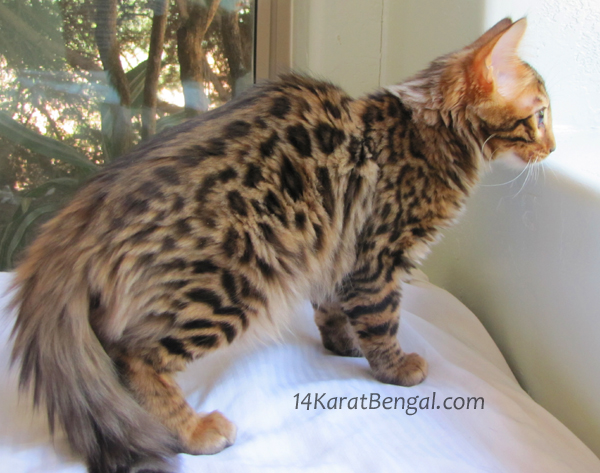 Beautiful Face with very Sweet Expression, Lovely Strong Chin, Rounded Ear Tips.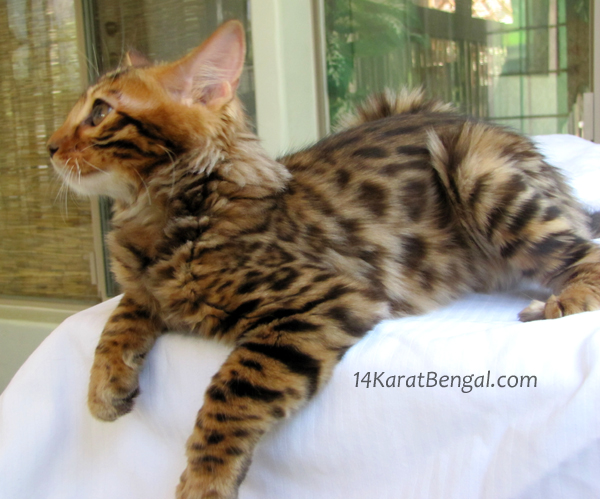 Flash of Camera washes pics out - Tons of Black Spots going down clear to the end of toes!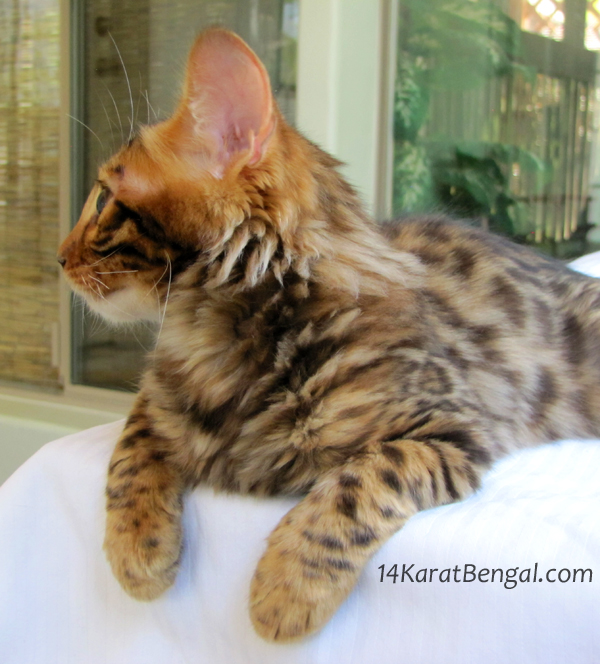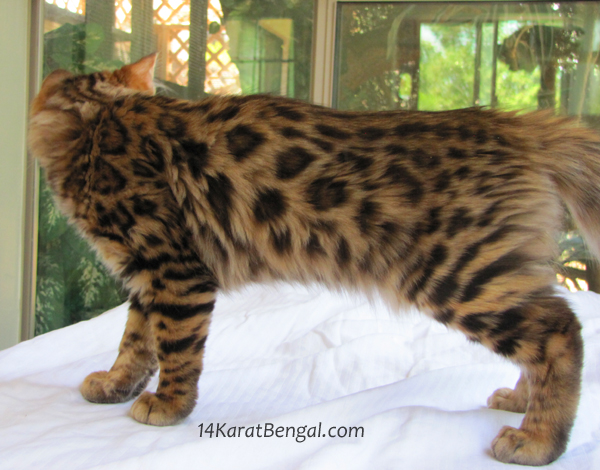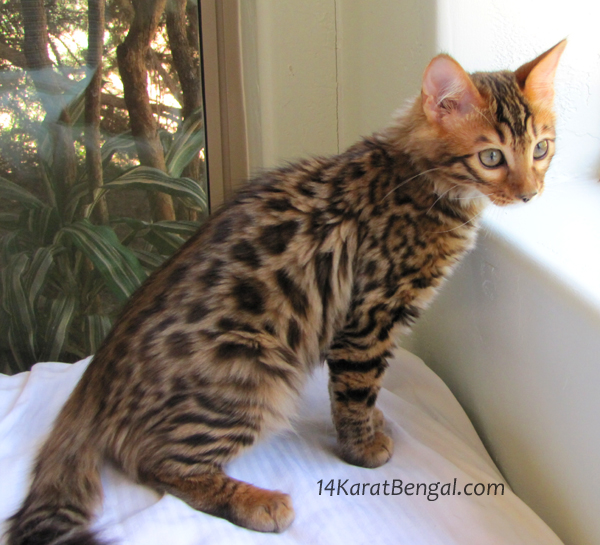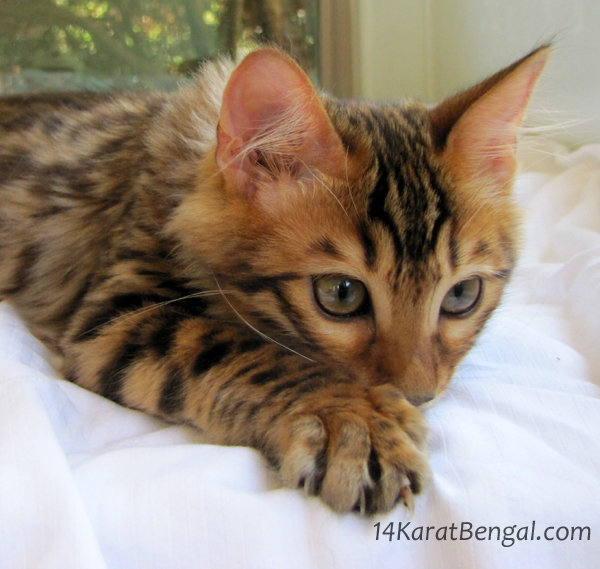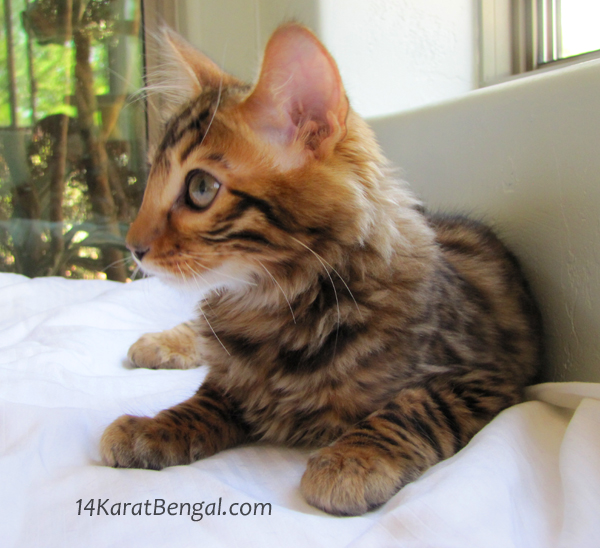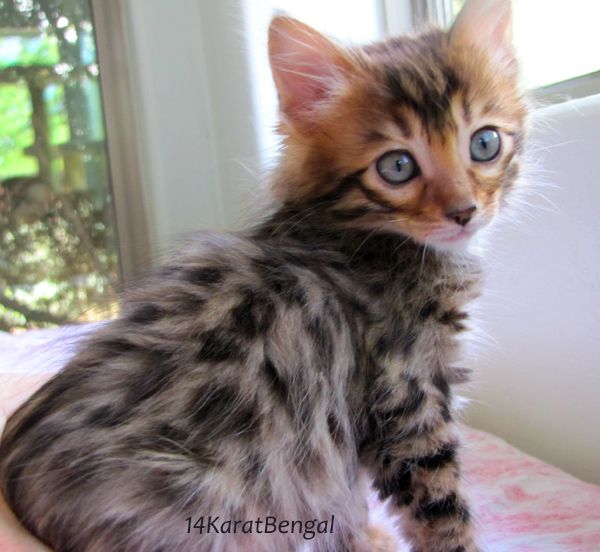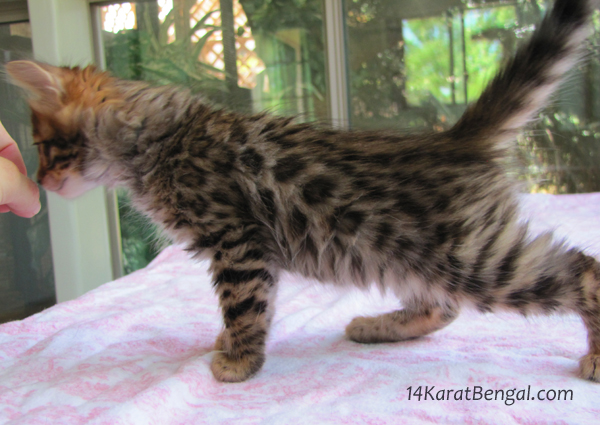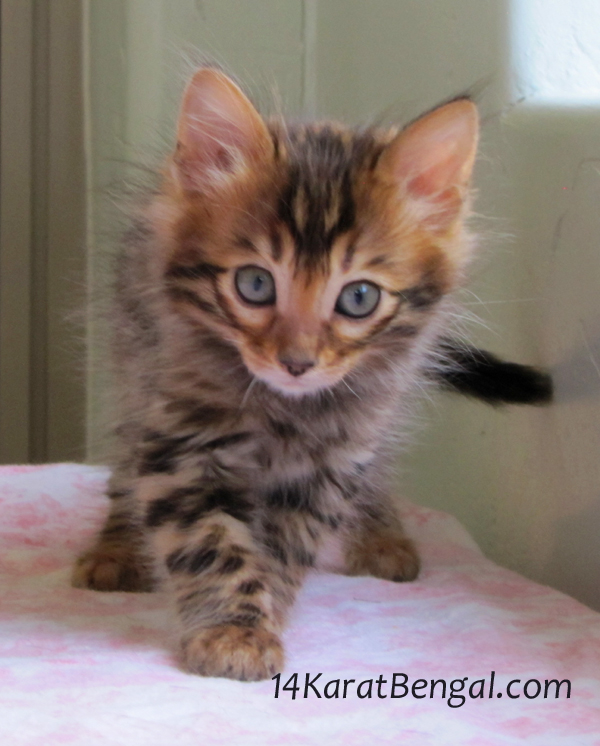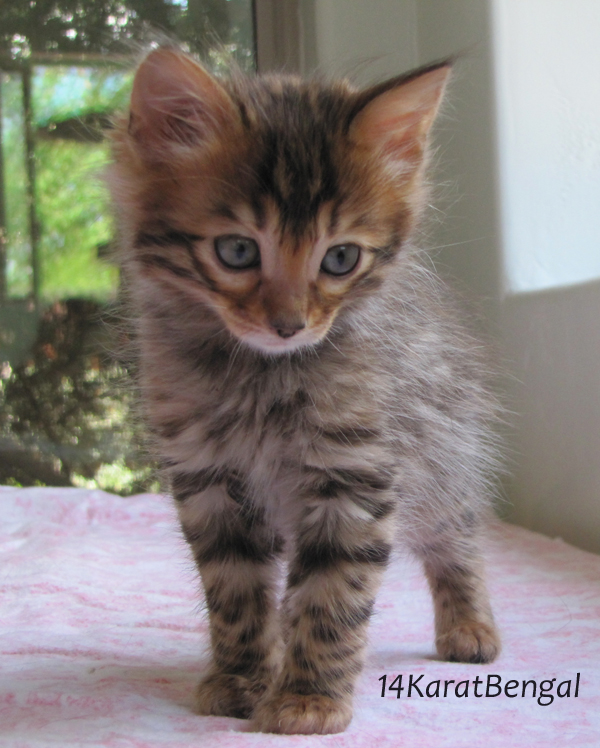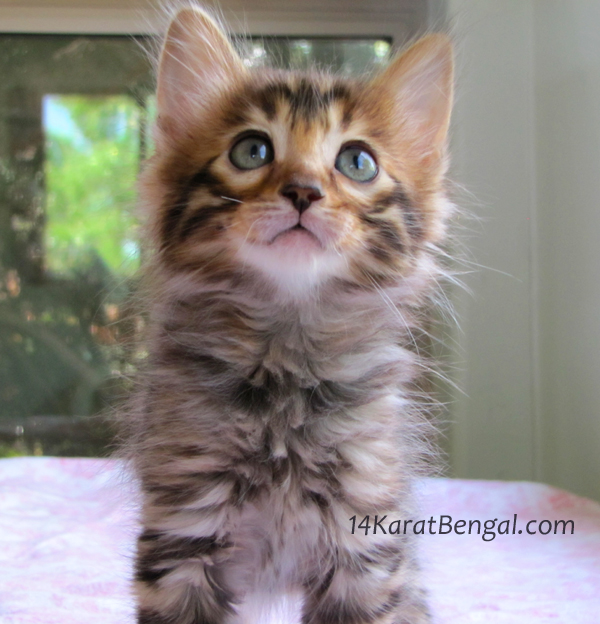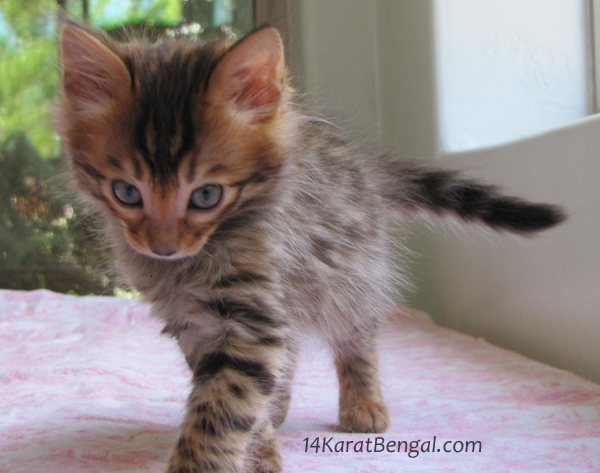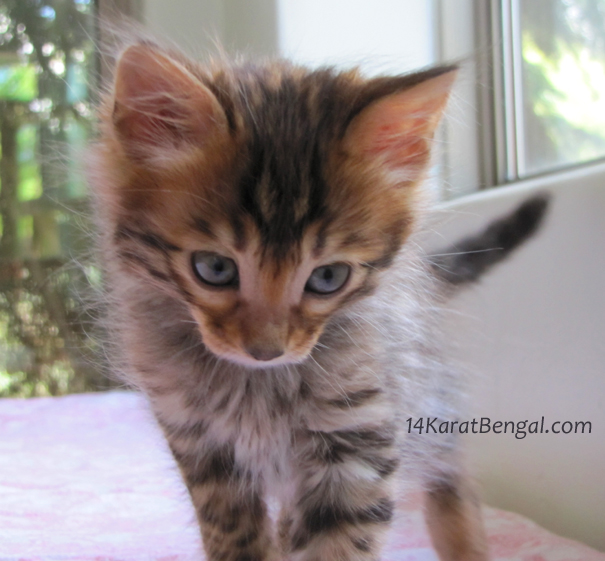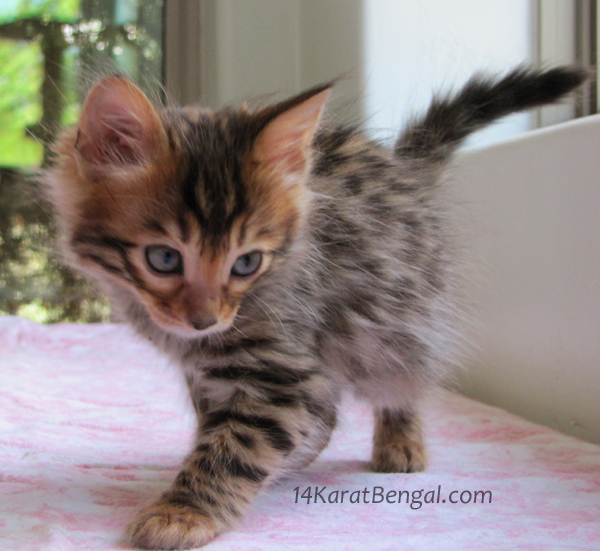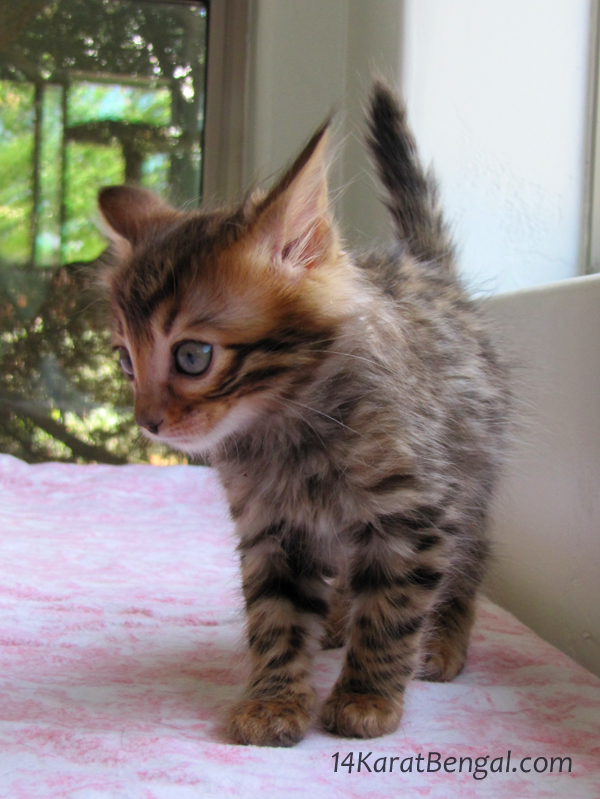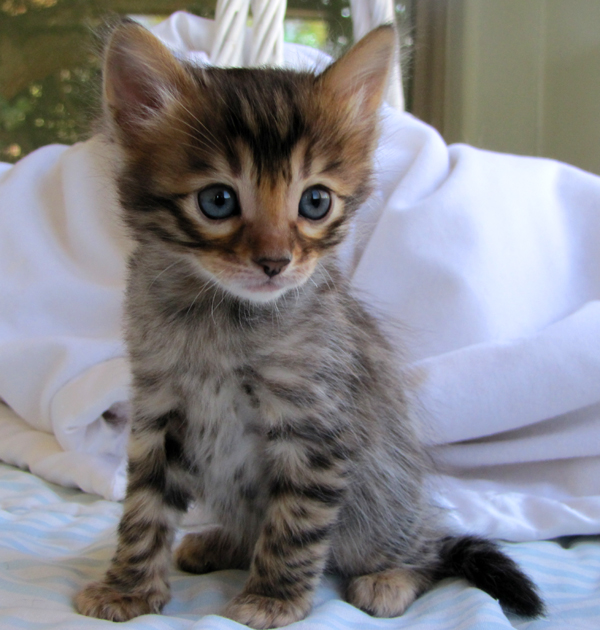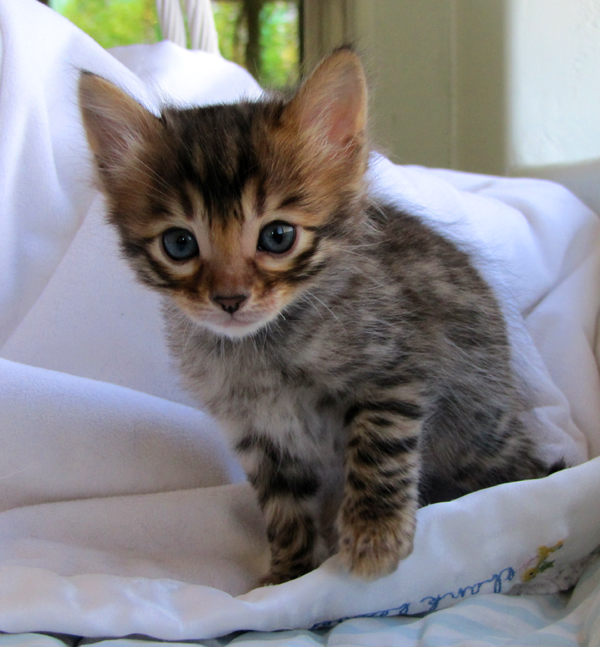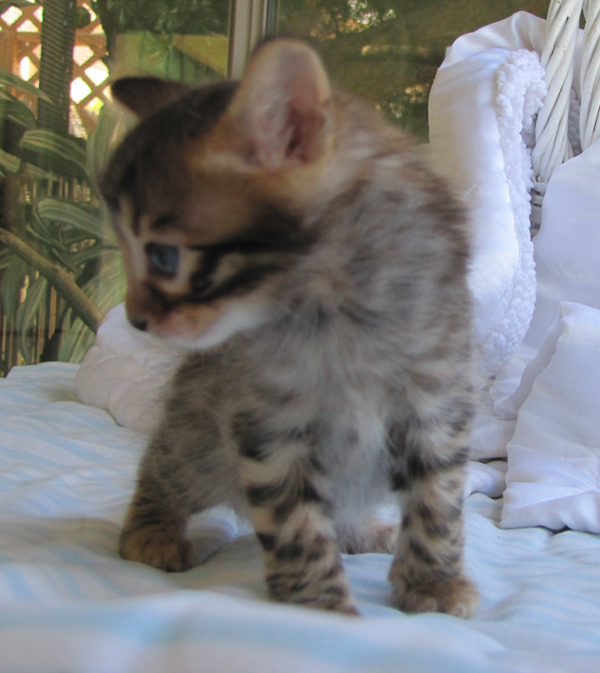 ---