GloBengal Clouded Dream, featured below, produced by Denise of GloBengal in Canada is Heaven Bound's half sister (sired by FireandIce Excalibur of ByFaith). Heaven Bound's markings are just as large but the flash of my camera washes out his jet black outlined rosettes.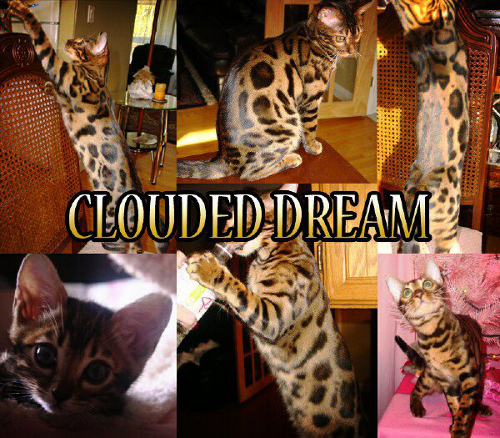 Heaven Bound is an exceptionally large Bengal boy- only his head, shoulders and part of his upper body fit in my lap when he tries to lie in my lap which he ALWAYS does when I sit on the floor with him.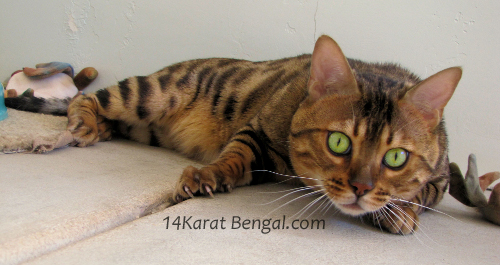 Absolutely UNBEATABLE face!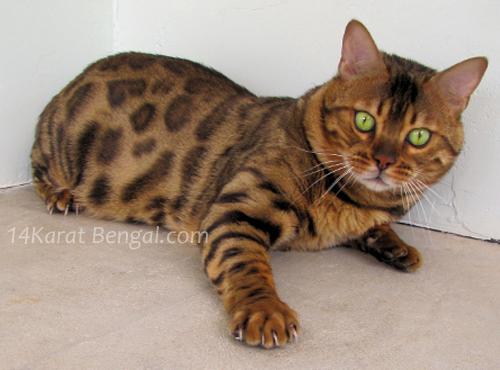 He still has one and a half years of growing! Such a huge boy...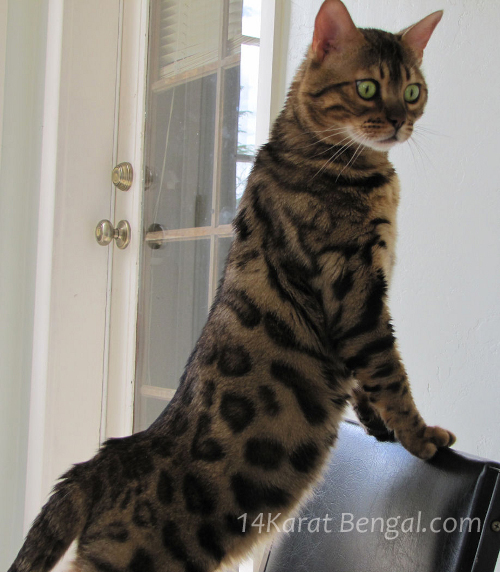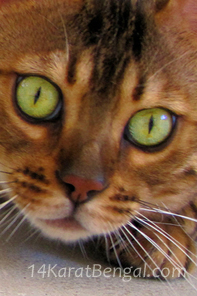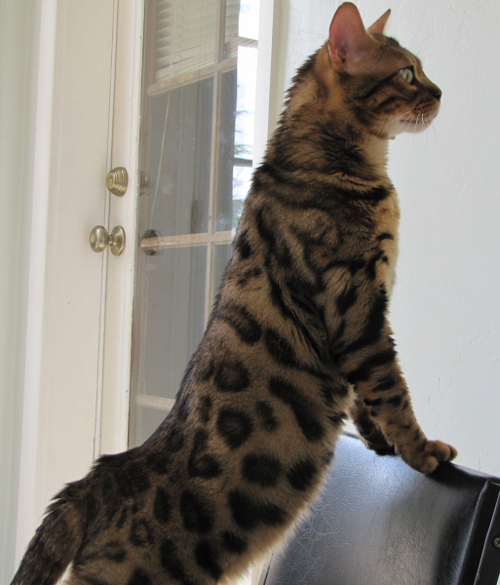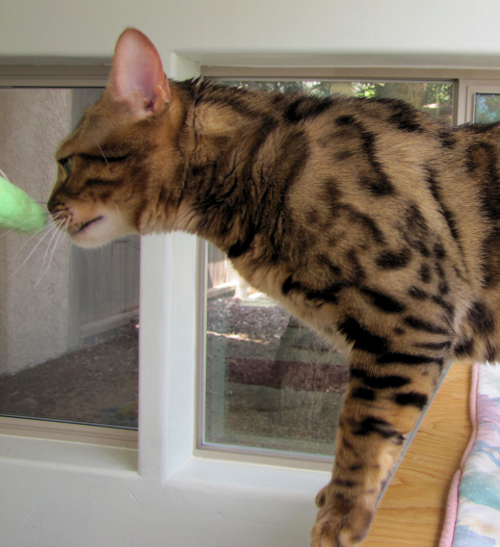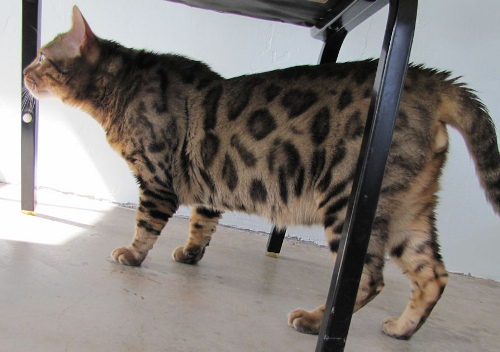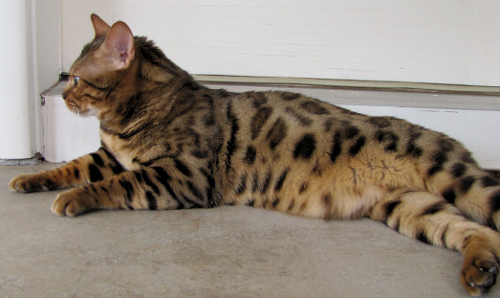 like staring into the face of an actual wild cat.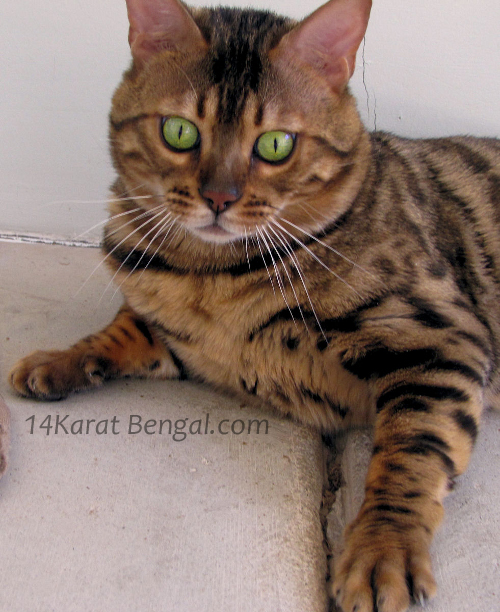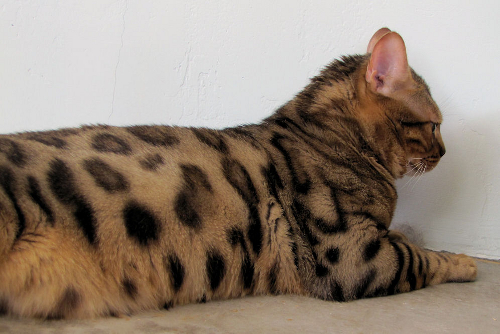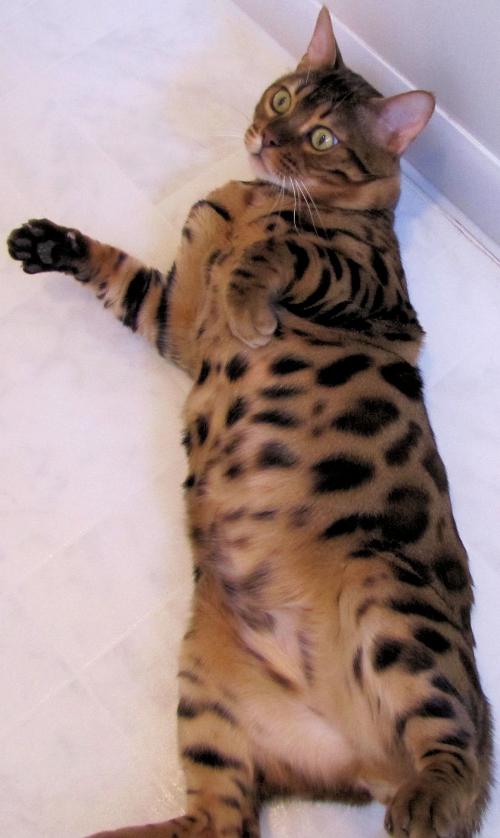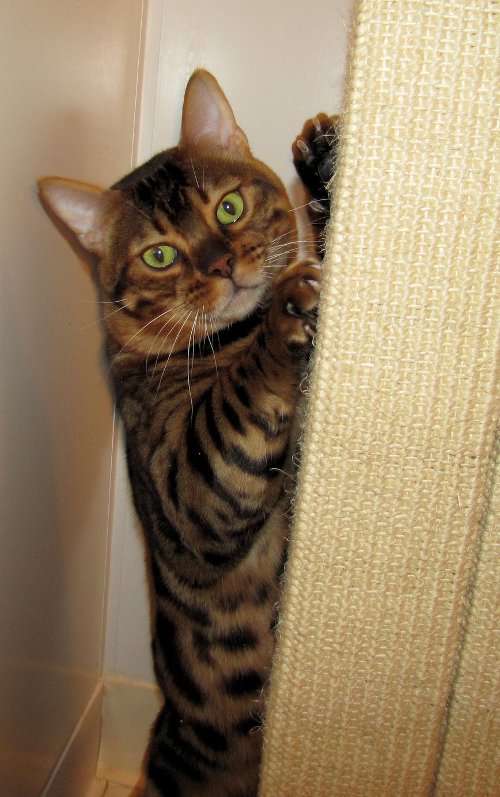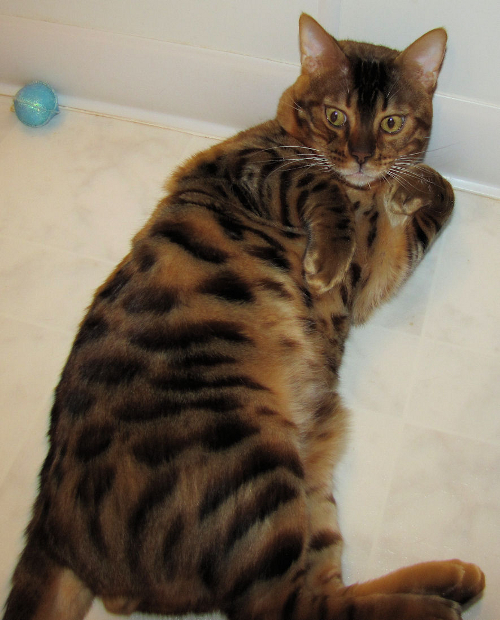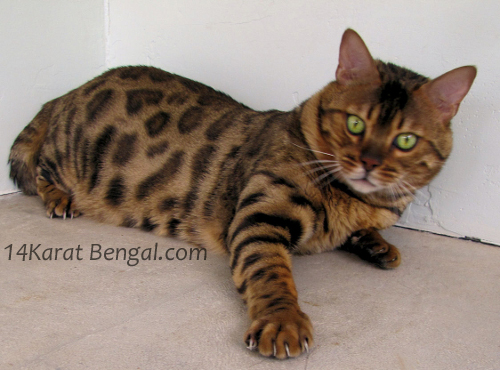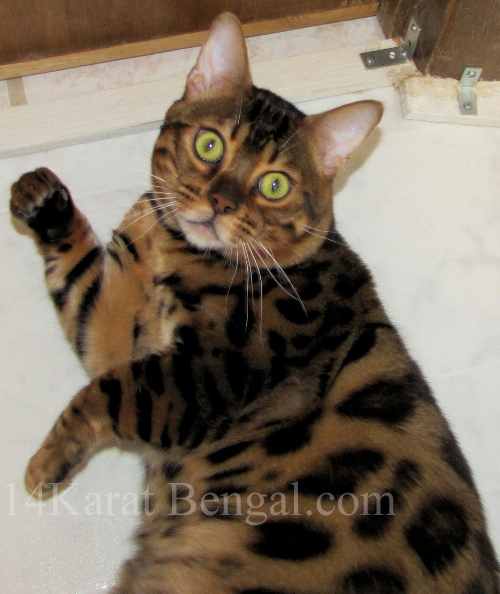 All photos below courtesy of Heaven Bound's breeder Ruth of ByFaith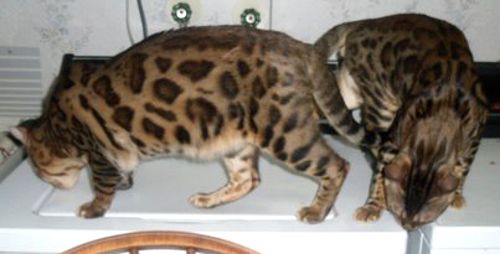 Notice that he does not have thick striping on his back legs but mainly spots.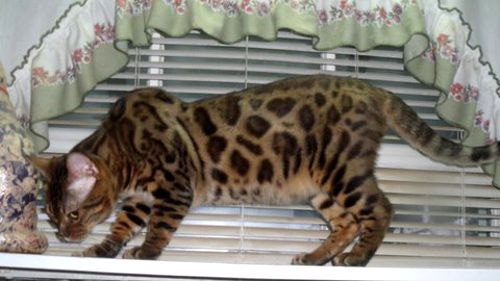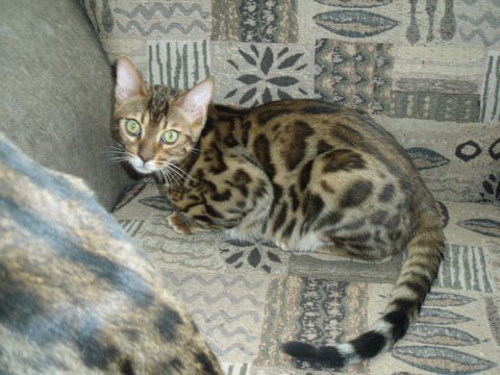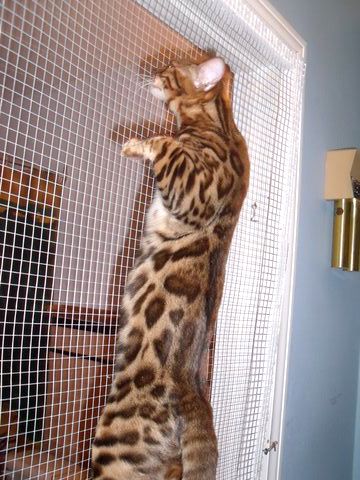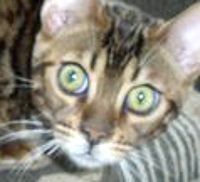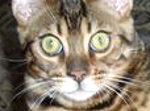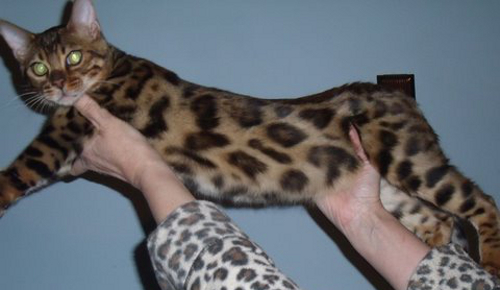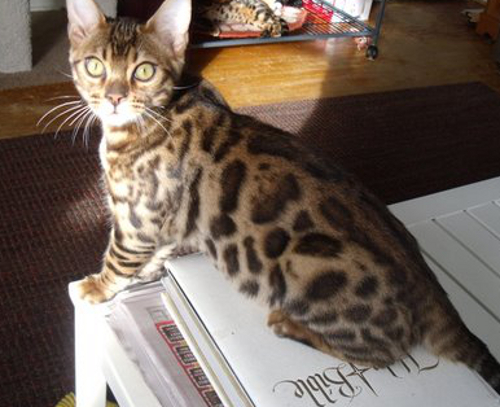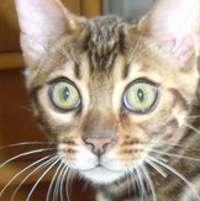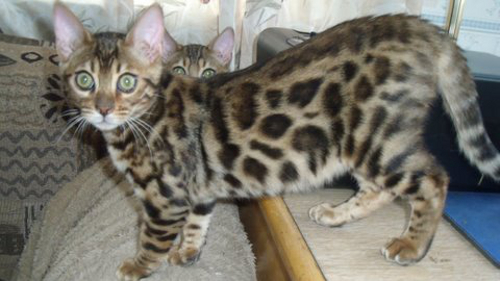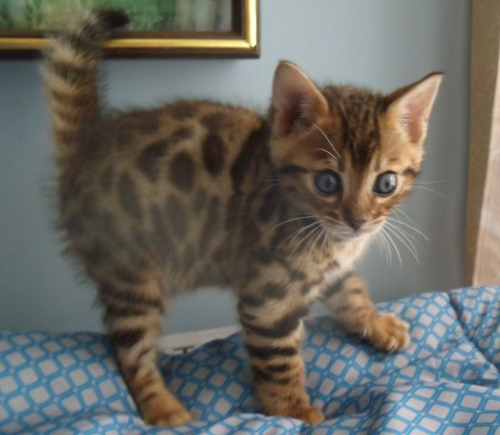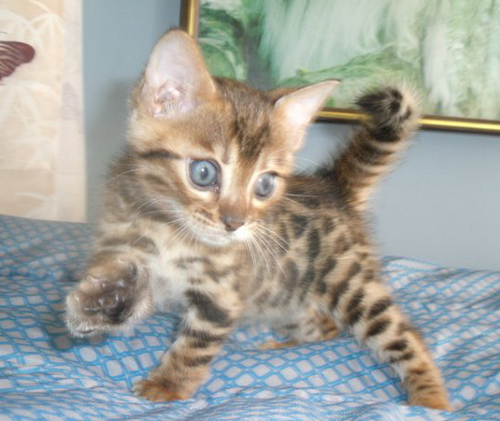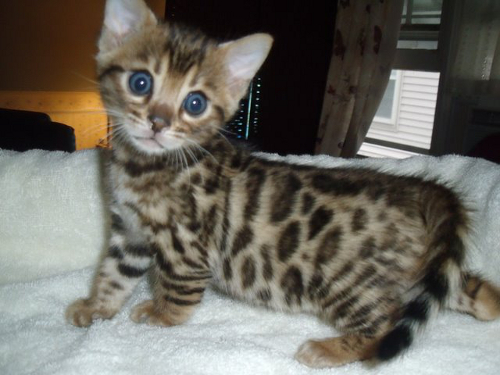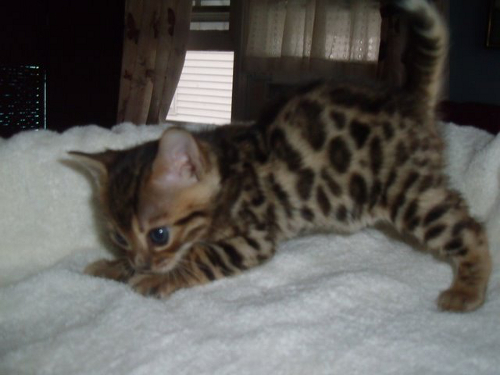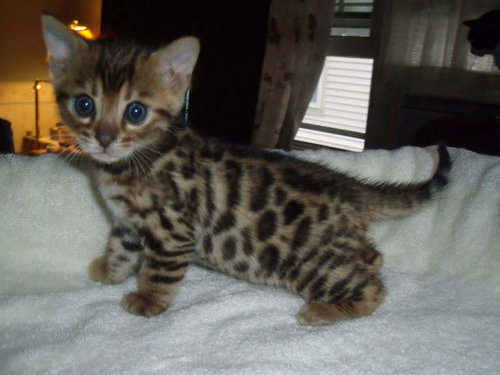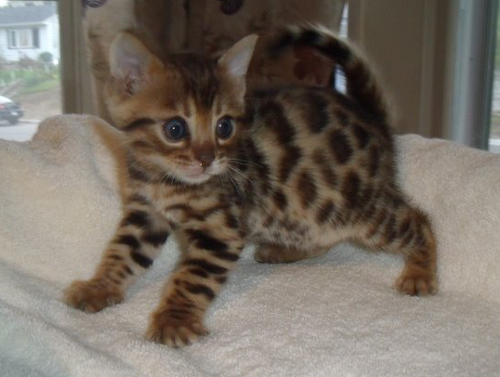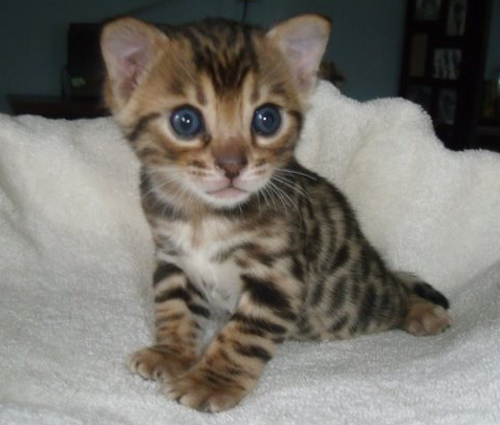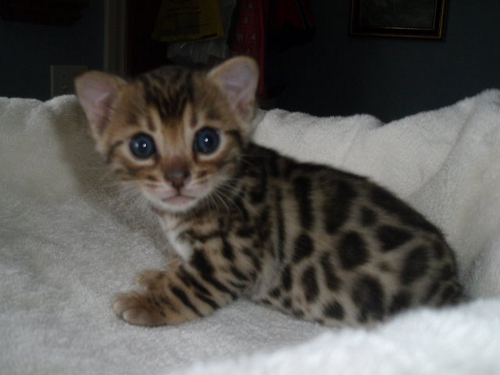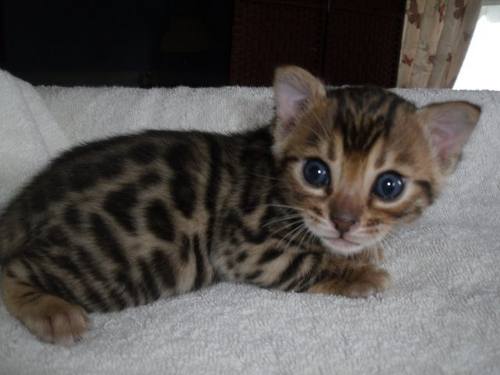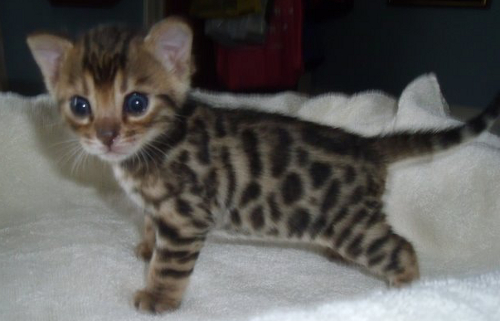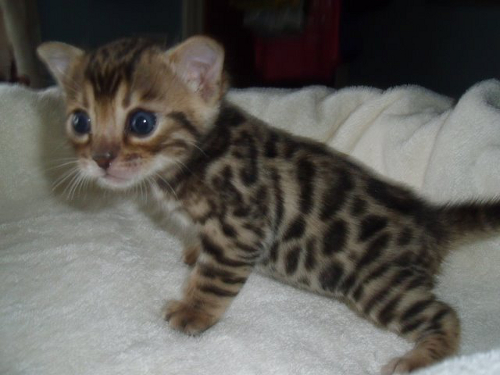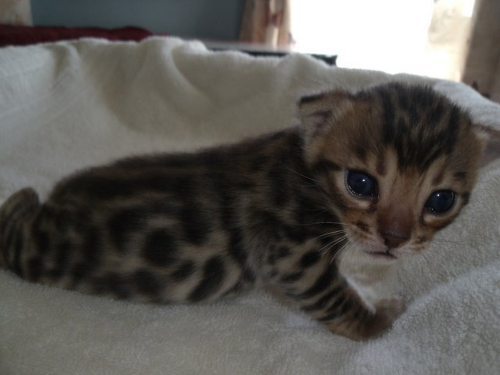 Heaven Bound's breeder took some videos of Heaven Bound as a young kitten - if I can figure out how to post those online I will :) These show more accurately Heaven Bound's gorgeous coat!
---
---
---
---
---