This boy is absolutely stunning! He has a wonderful head, fabulous profile, gorgeous face, incredible marked coat with huge black outlined rosettes, spectacular rosetted shoulder markings, rich, warm coloration, tons of glitter, a slick, smooth satiny coat with such a lustrous sheen, nice, thick tail with rosetting and a lovely body with strong boning. He is also very sweet and constantly kneads and purrs. He even makes air biscuits when he is picked up and carried around :-)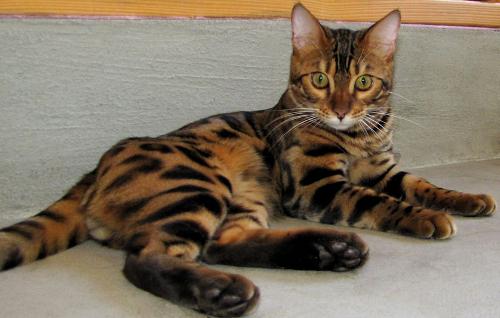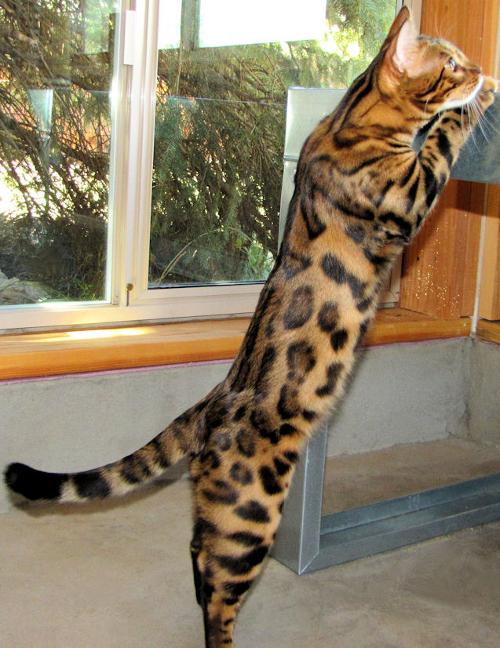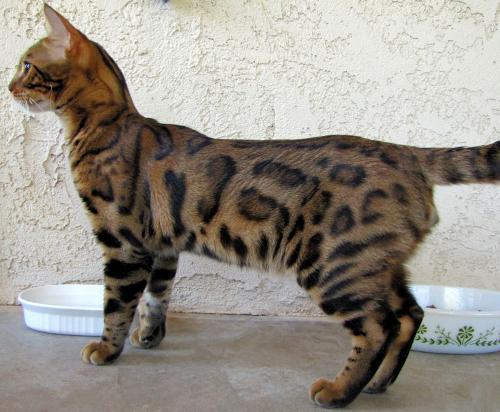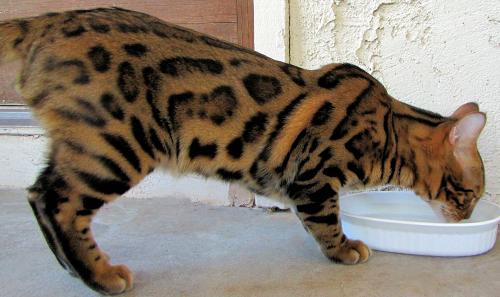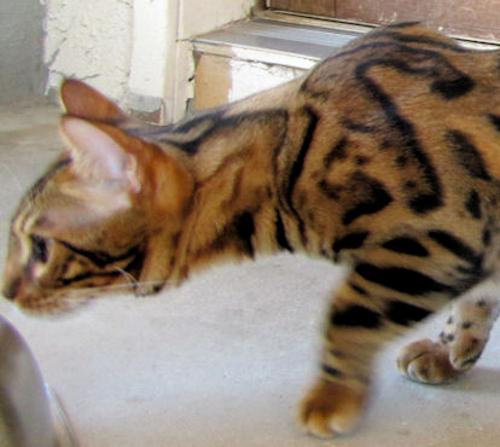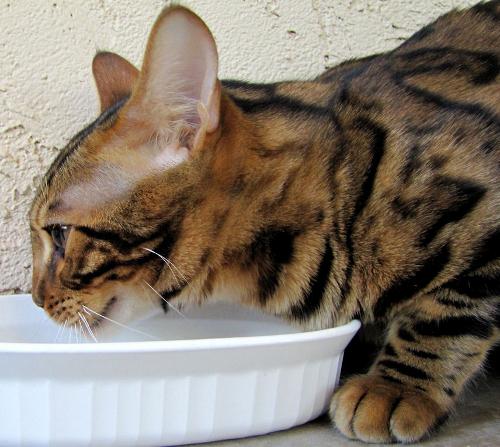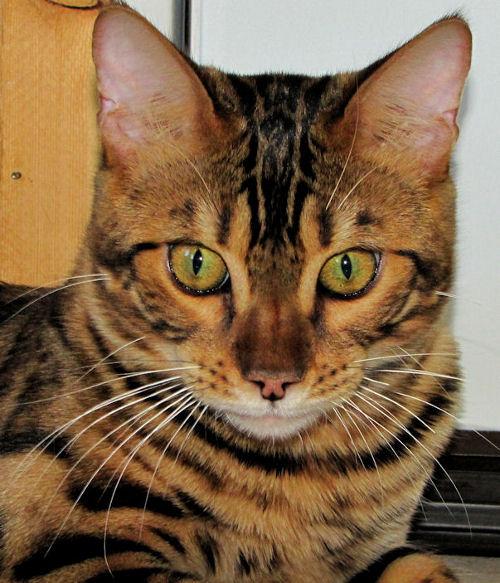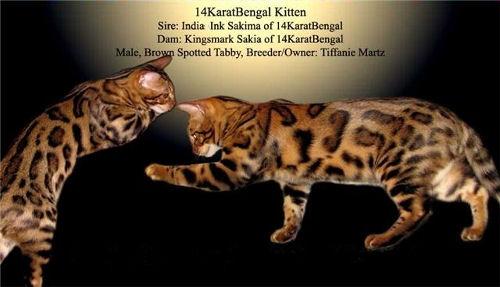 Thank you Brigitte McMinn of Bengals Illustrated for this wonderful collage of my gorgeous boy! He will be featured in Bengals Illustrated in the next issue as an outstanding Bengal kitten.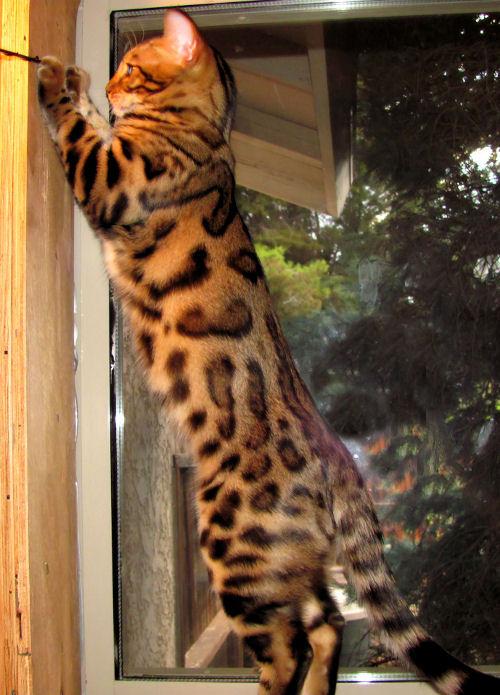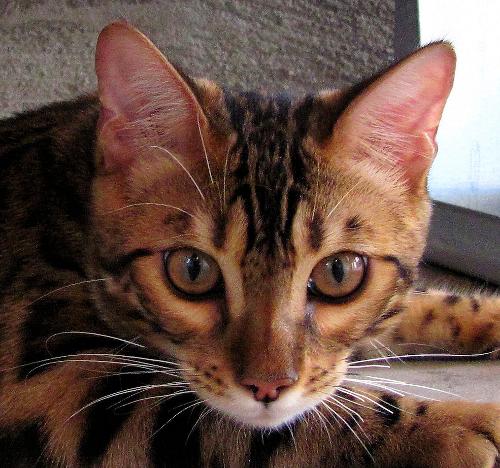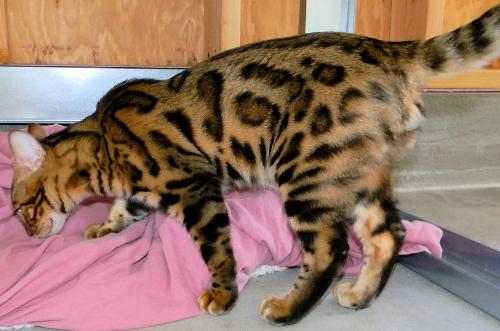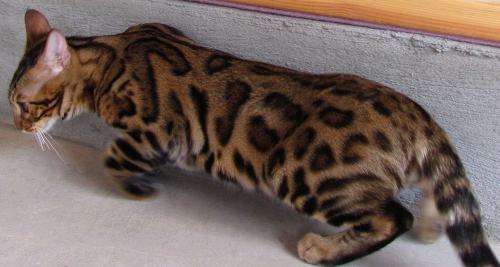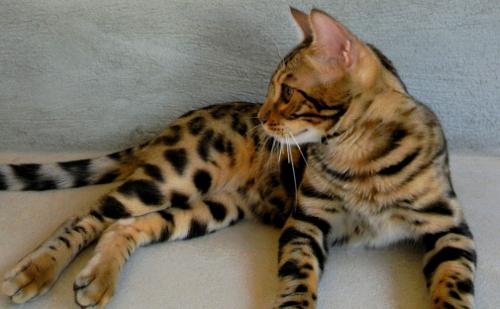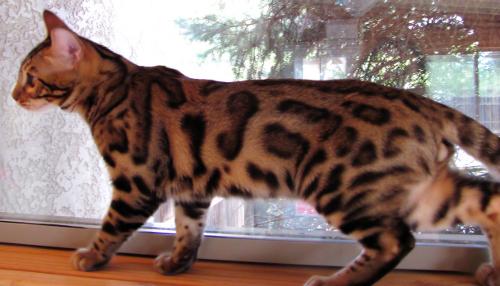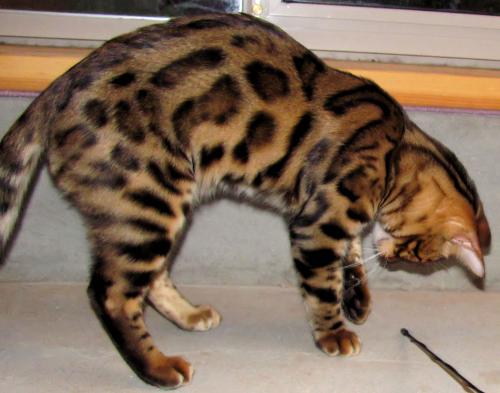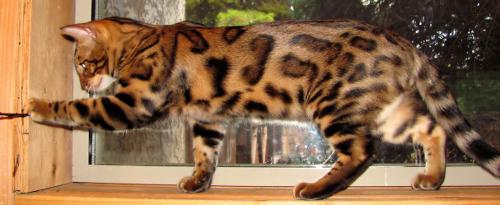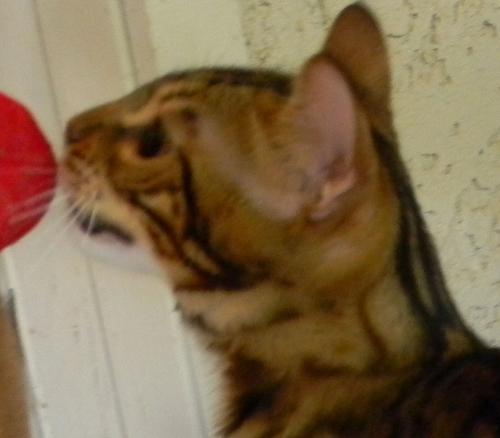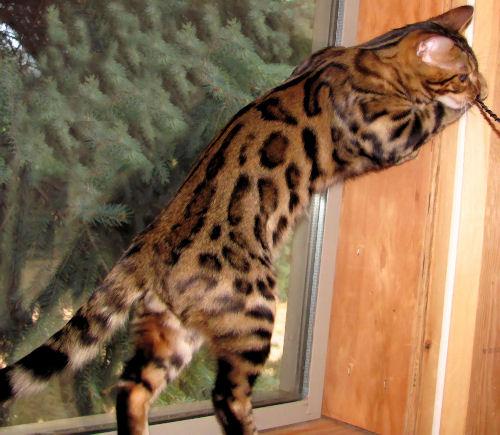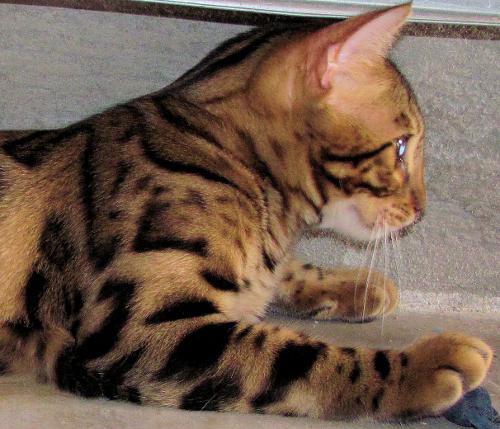 He has a beautiful head and fantastic profile.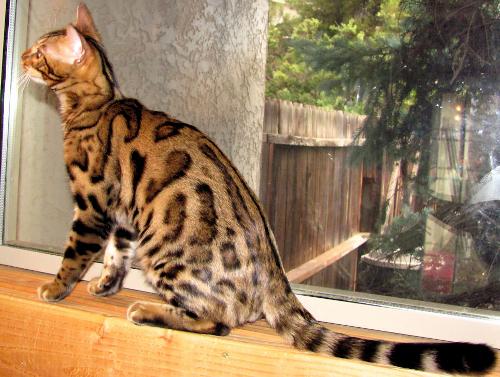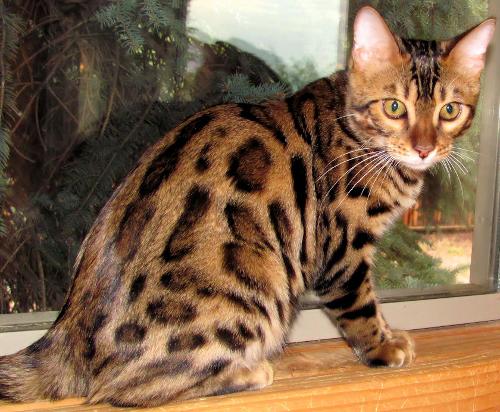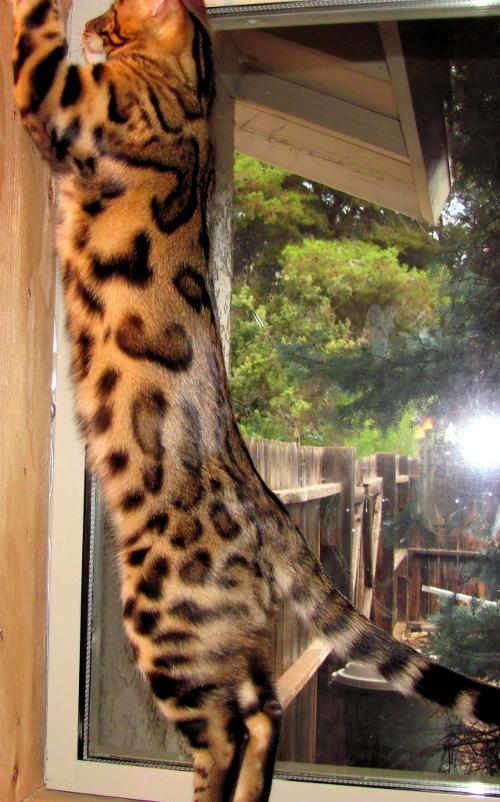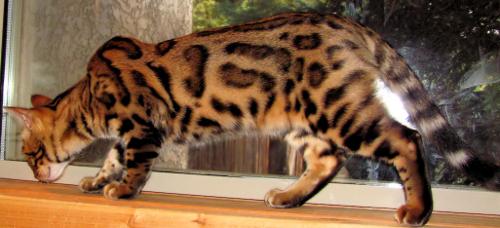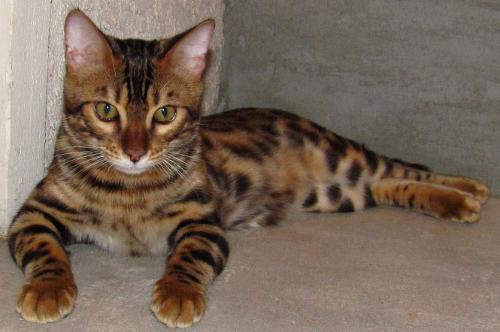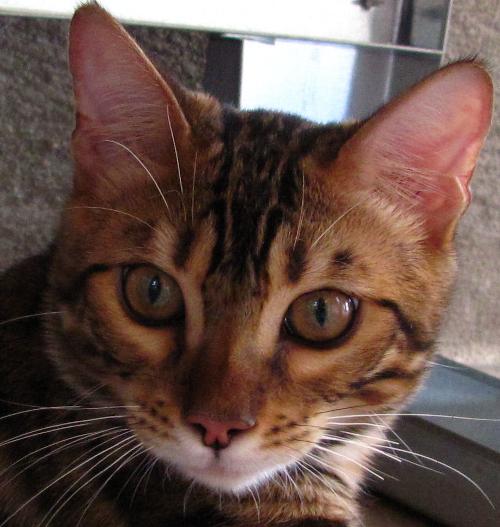 These pictures were taken on my back patio that is in the process of being enclosed and is not finished yet.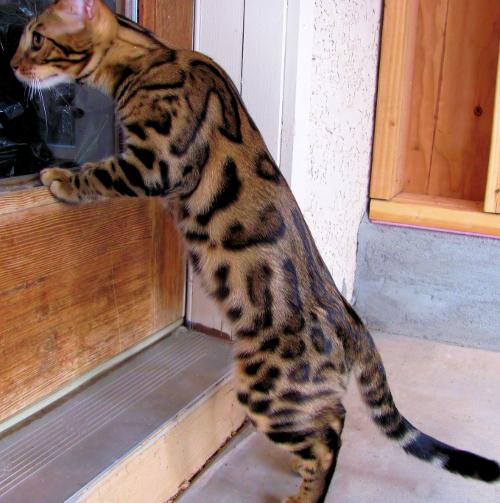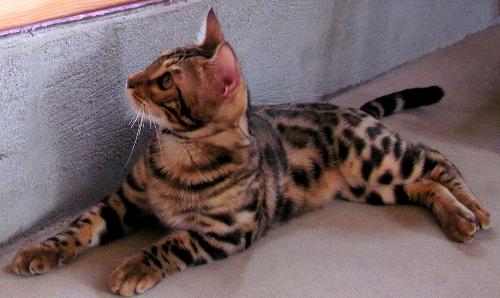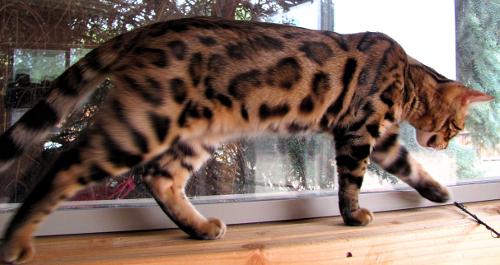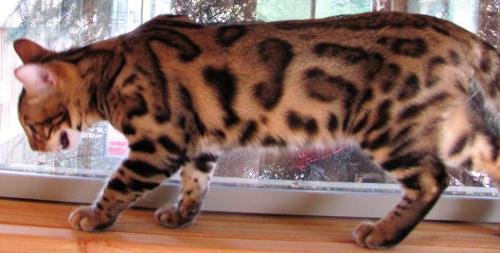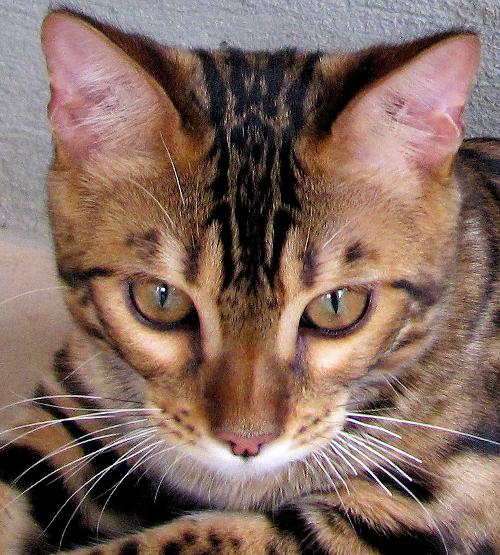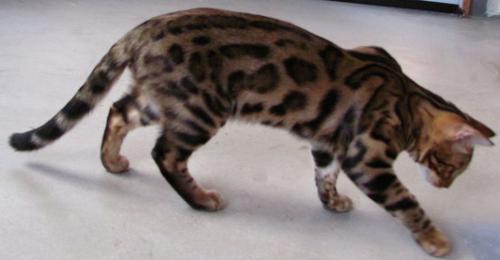 Photos below taken at 8 weeks of age.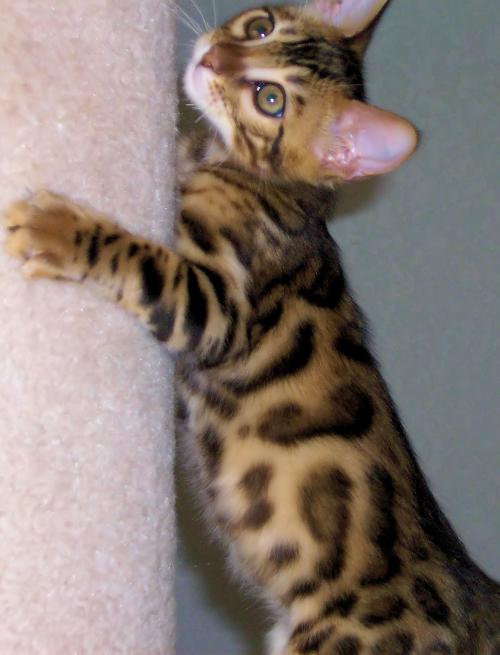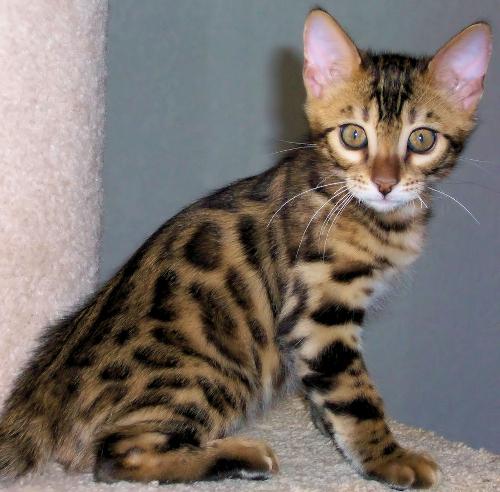 Photos below taken at 4 weeks of age.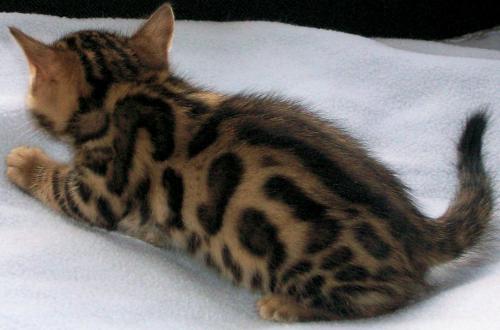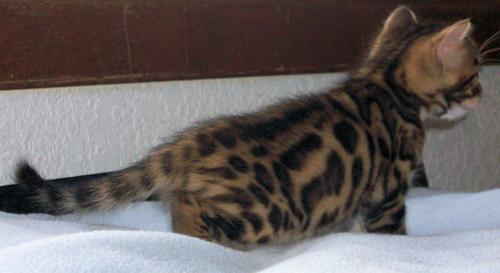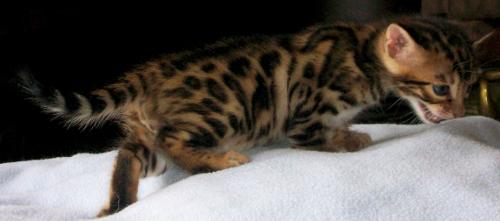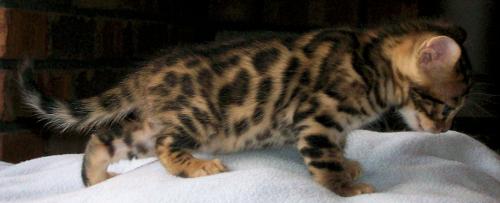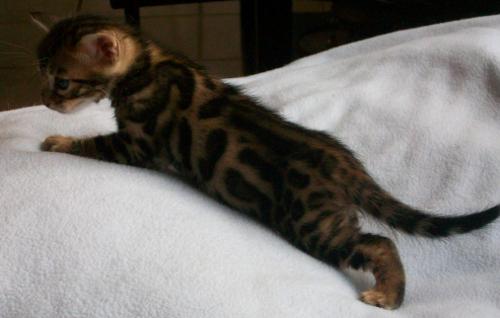 Photos below taken at 3 weeks of age with full older brother, Golden Sabu.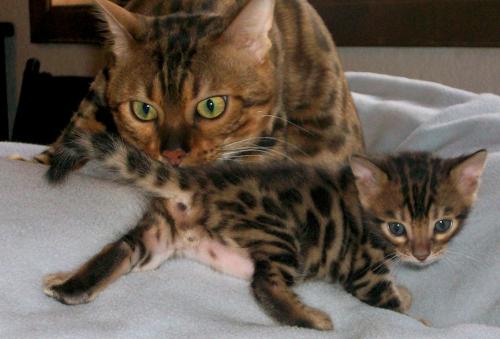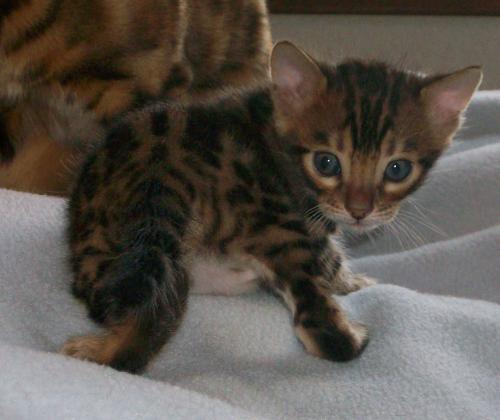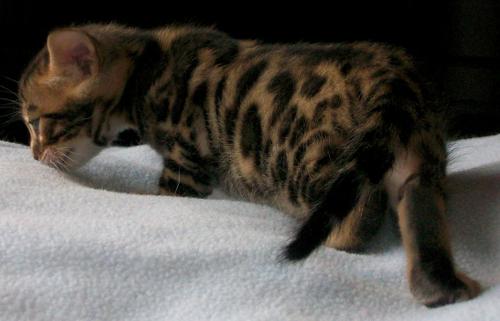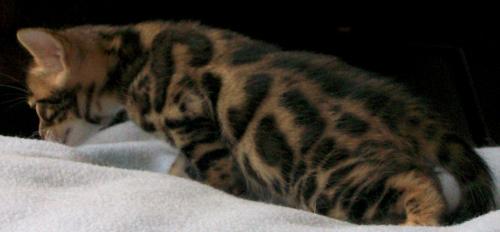 ---
Kashima is a brand new daddy! Check out his baby below :)
---
---