Khemara is a gorgeous Cashmere Bengal (long haired Bengal)! Please scroll down to view all of Khemara's photos. Khemara is no longer available - is being loved and adored by Dorit Kersting of Germany, but 2 brand new litters are due soon that might result in some more Cashmere Bengal kittens!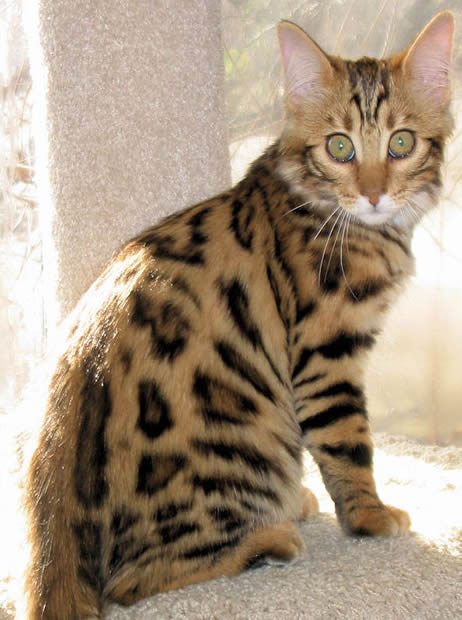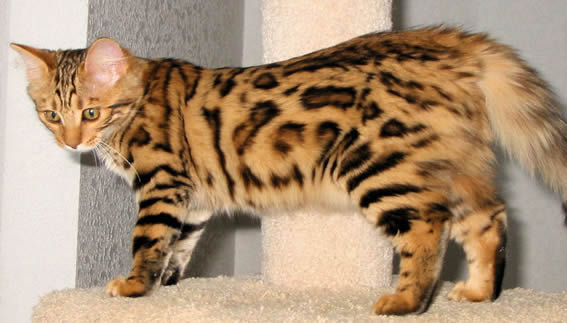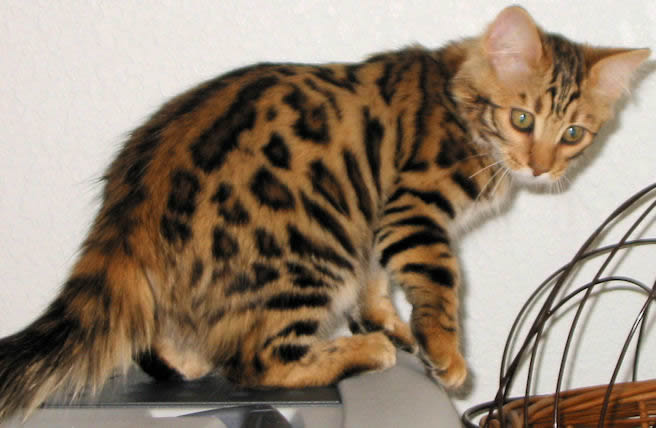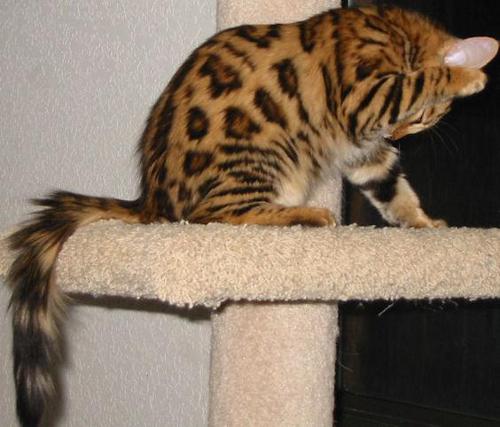 My Cashmere Bengals develop a semi - long, low lying coat with highly visible markings and just slightly longer hair around the neck, breast and rump. The Cashmere Bengal's longhaired coat should, in no way, detract from the well balanced, long graceful body and neck nor should it take away from the overall wild essence.
I prefer and breed for a lovely smooth coat in my Cashmeres. Notice how Khemara's coat does not camouflage her wonderful long neck (above picture and picture below). I do not breed for ruffs or manes since it greatly covers the elegant long necks we cherish in our Bengals.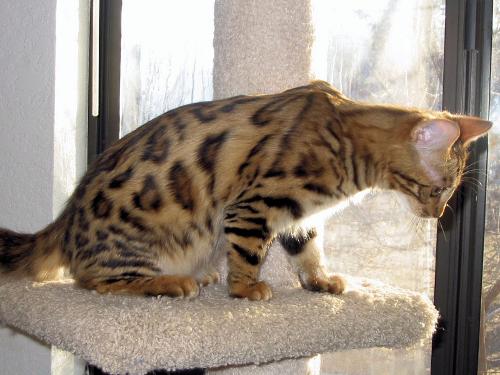 Notice all the spotting on Khemara's beautiful slightly longer haired - plumed tail.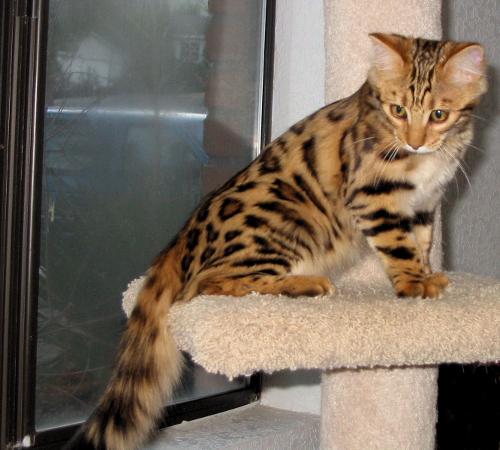 Khemara's slightly longer haired - plumed tail does not detract from her lovely, well-balanced, long body. Maintaining the wild type that lured us initially to the Bengal breed is essential.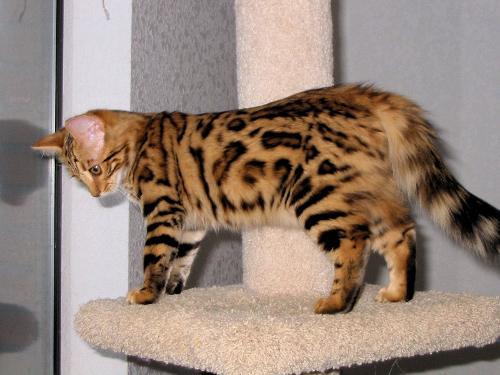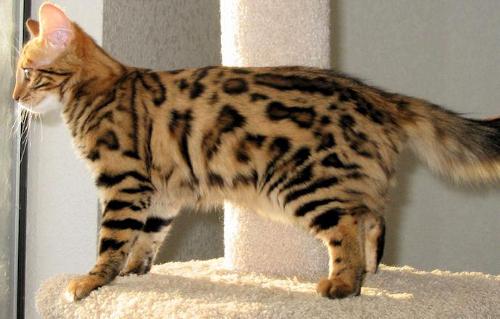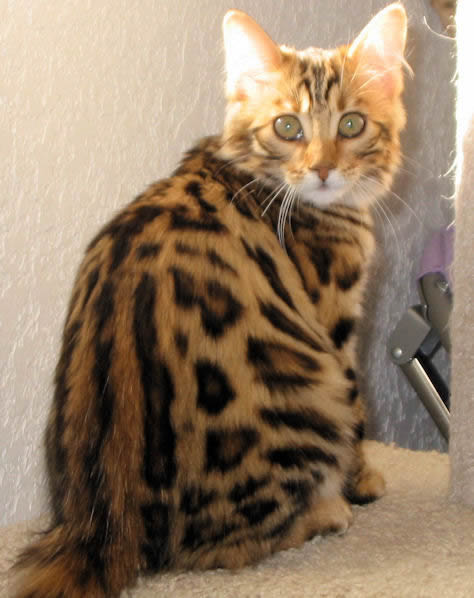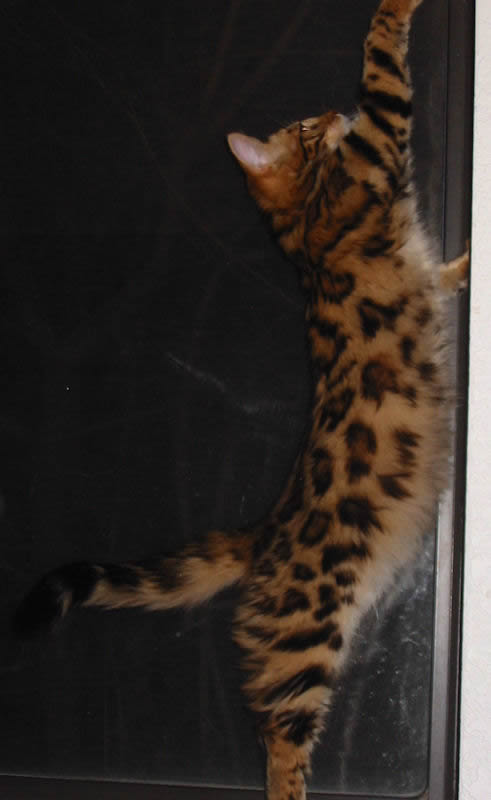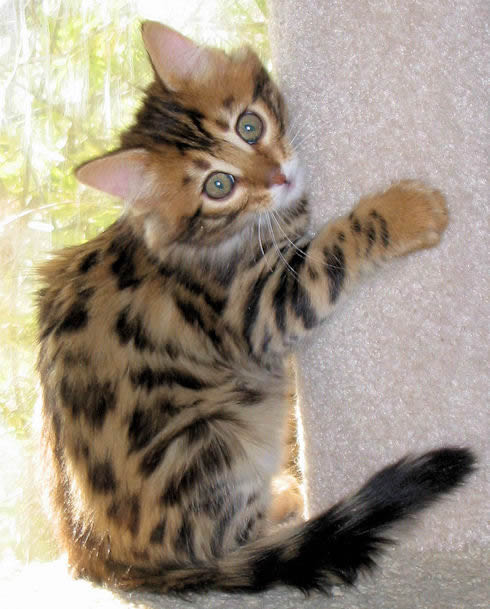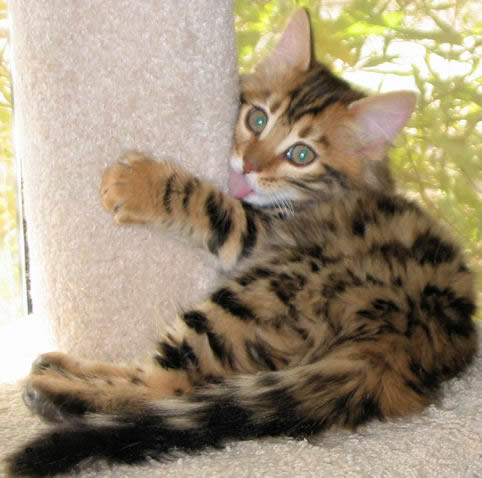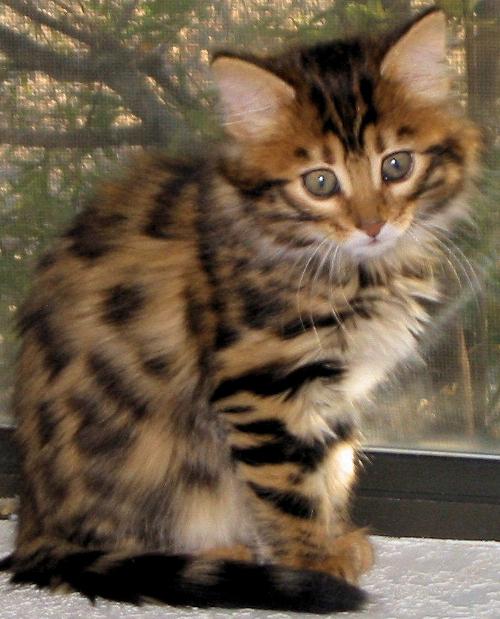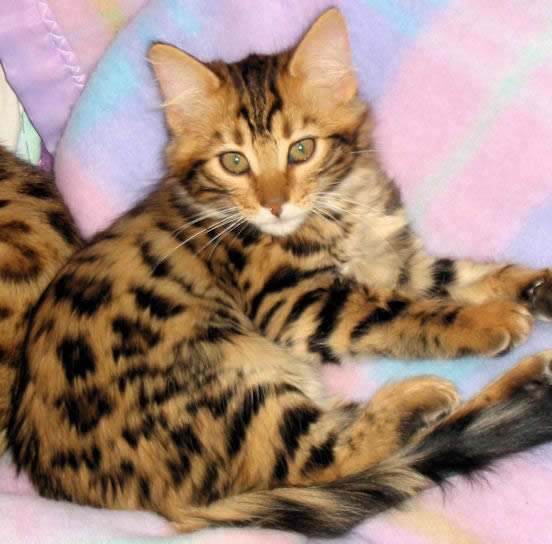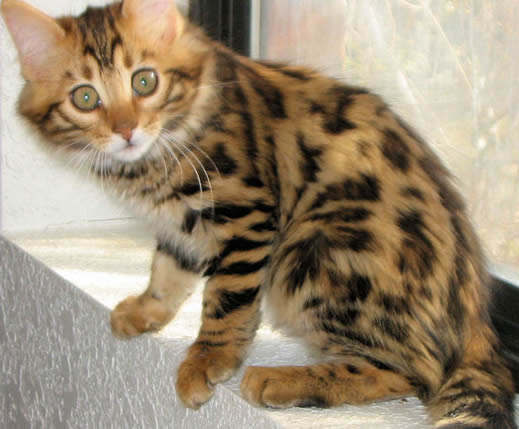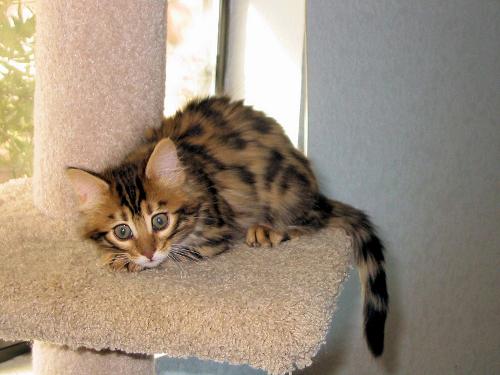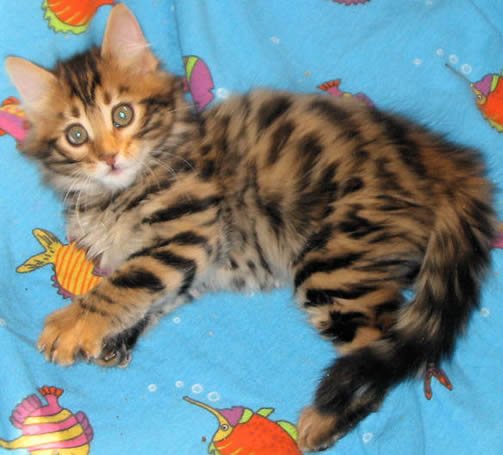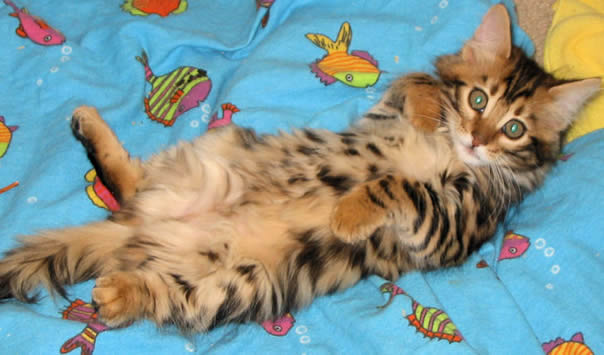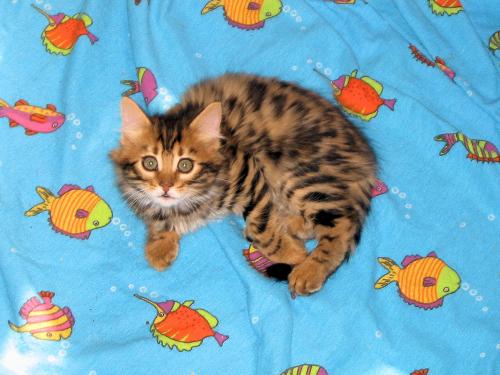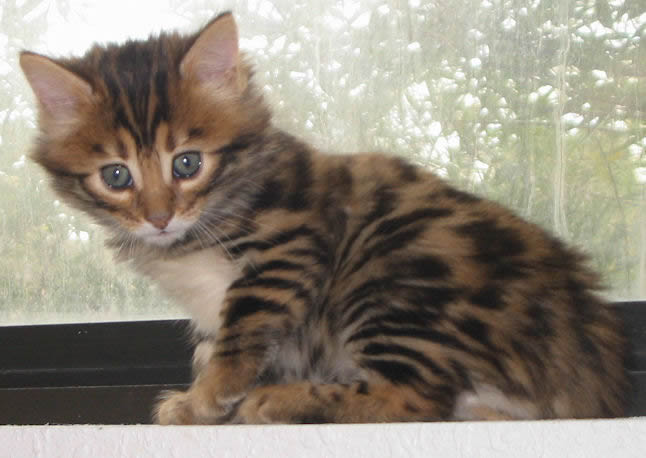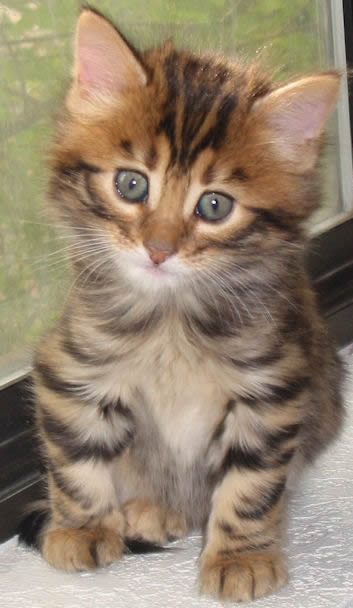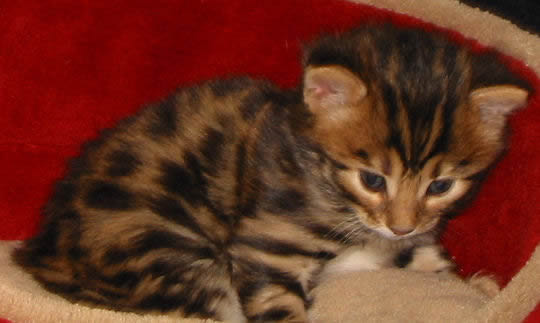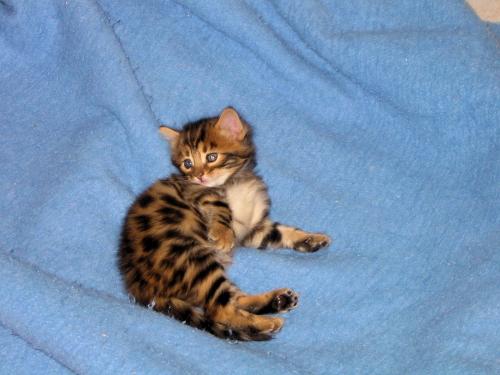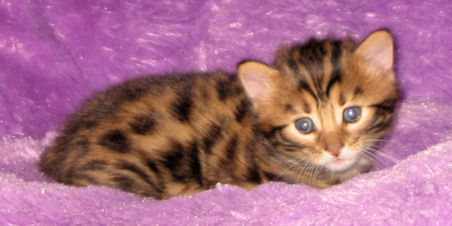 Please visit my CASHMERE PAGE for more information on my gorgeous Cashmeres (Long Haired Bengals).