Links
Please click on the banners below
---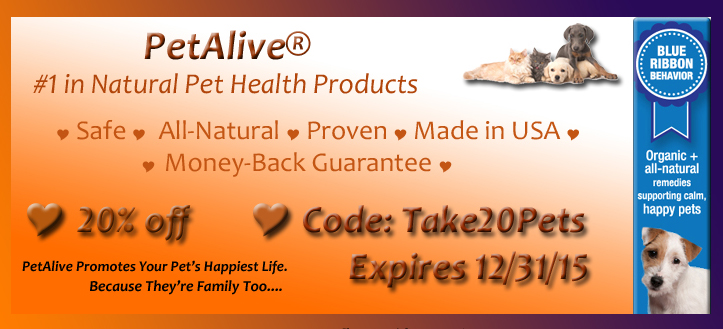 Click on Banner Above
20% off Sitewide Type in Code: TAKE20PETS
25% off "Immunity" Products - Type in Code: OCT25PETS
Homeopathy and other natural remedies work extremely well and effectively for cats. Just how effective is quite astonishing! Homeopathy has been around for over 200 hundred years, dating back to the nineteenth century. Prior to my own personal experience with natural remedies for cats, I was one of the biggest skeptics. However, I now know firsthand, beyond any doubt, a holistic approach works extremely well, fast and effectively for cats. One reason I feel homeopathy or natural remedies works so effectively for cats is because the cat may be in its more purer or natural state. It is our obligation as a pet owner to take the best, safest, more healthful and effective approach when it comes to our cats. Click on the link above for very effective "natural" products from a trusted company with an excellent guarantee.
---
---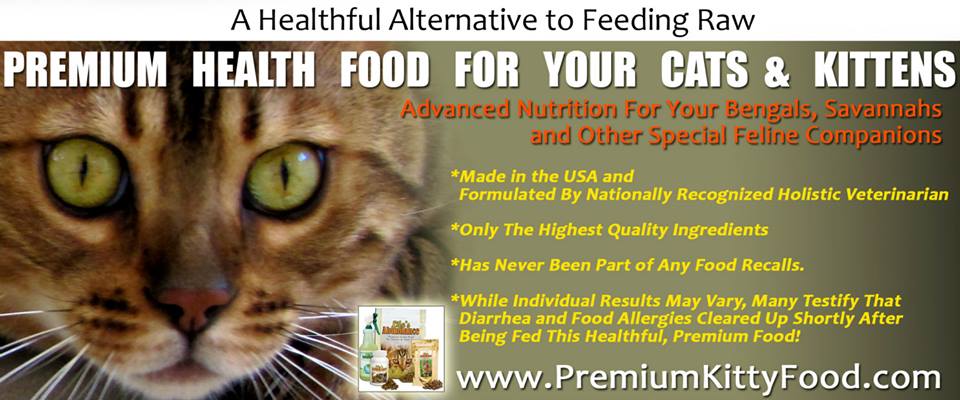 The health of my cats and kittens is very important to me and I feel very strongly that the food found at the above link will help maintain my beloved cat's and kitten's excellent health. Anyone who knows me knows that I am extremely passionate about my cats and kittens and knows I will do my very best to provide them with the absolute best. If you, too, want the absolute best for your pet and want to be sure your pet maintains his/her optimal health, please click on the link above. When feeding the healthiest, safest food is important to you you can feel confident you are feeding the very best when feeding Life's Abundance and Instinctive Choice foods.
---
---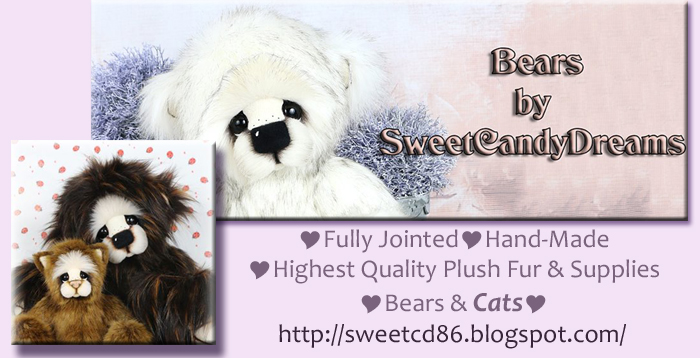 All images in above banner are Justyna's - SweetCandyDreams
Sweet Candy Dreams, artist Justyna from Poland, has created some of the most gorgeous handmade bears and cats I have ever seen! She designs "artist bears", one of a kind and others as limited as just a handful of each. Each will be different since they are all hand made. Click on the banner above and check out her facebook page! Sweet-Sweet person too!
---
---

I LOVE the Magic-Zymes products! These products are very effective and make my home/cattery smell so fresh and clean. I do not know what I would do without magic-zymes. Also, the magic-zymes products are made in the USA which is very important to me. Please click on the link above if having a fresh, clean, odorless home is important to you like it is to me! Their products are fully guaranteed and they offer wonderful customer service.
---
---
Having various scratching options available to my cats and kittens is very important. I pride myself in having very well behaved and well mannered cats. My kittens are raised with a very good structure and foundation of where to properly sharpen their toe nails. To carry on their training the new owners also need to make available various scratching options and carry on with their training. I have both the Mondo and regular Purrfect Post scratching posts in my home and my cats love them! If you want a beautiful, quality and elegant scratching post that your cats will absolutely love, please click on the link above!
---
---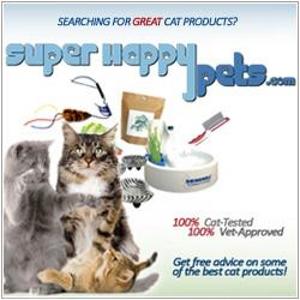 From the makers of the Purrfect Post comes SuperHappyPets...I have purchased quite a few toys from the SuperHappyPet site. Some are a big hit here. Please feel free to email me to ask which toys my Bengal kitties recommend :-)
---
---

If you live in Canada and you are looking for a beautiful, well socialized Bengal baby, please contact ByFaith. Ruth of ByFaith cattery is one of my most special, dearest friends. She is one of the most loving and caring people I know.
---
---
Dorit Kersting is a fabulous breeder located in Germany who breeds solely for Cashmere Bengals (long haired Bengals). If you live in Germany or close to Germany, please contact her if you are interested in a beautiful, well socialized Cashmere kitten or cat. Click on the photo above to be taken directly to Dorit's site.
---
---

It is devastating to lose a beloved animal. My kitties are more like my children than 'just an animal.' I know there are many of you who feel the same as I do about your cherished pets. Discover some wonderful news along with some life altering truths from Dr. Jack Van Impe's study. Click on the banner above!
---
---

I love Bridget Voth's work and I own many of her original paintings and prints. Her work is very detailed, high quality and gorgeous! I cherish each one of the pieces I received from her and wanted to share this link with you. She also does commissioned work. She is a fabulous, very talented artist and she has a heart of gold. She is very dear to me.
---
---

This artist has been working in the art field for 30 years from graphic design to jewelry and to lampworking! She also is very experienced and knowledgeable about computers and has helped me out countless times. She lives close to Sedona, Arizona and has been a close friend of mine for years. She is very talented and I own a few of her gorgeous glass pendants she made through the process of lampworking. Please take the time to click on her banner. Perhaps you will find a one of a kind work of art that you will fall in love with or that would make a fantastic gift!
---
---

We have to be sure not to forget about our beloved 4-legged, furry companions! They are very special to us and deserve to be spoiled too. Click on the above link to check out some neat gift ideas for your cherished cat and dog :-)
---
---