Megara, renamed Anastasia, is a gorgeous Cashmere Bengal -- long haired Bengal ! She has a beautiful, sweet face, great profile and a fabulous clear coat with black outlined rosettes, amazing rosetted shoulder markings, glitter and rich coloration. She also has a fat, fat tail. Anastasia is very sweet and is an absolutely striking Cashmere Bengal!
Photos below taken of Anastasia right after her spay surgery -- Part of her belly and leg were shaved for her spay.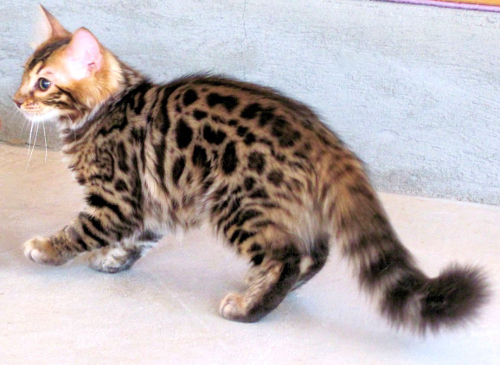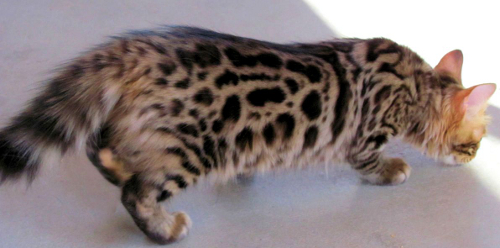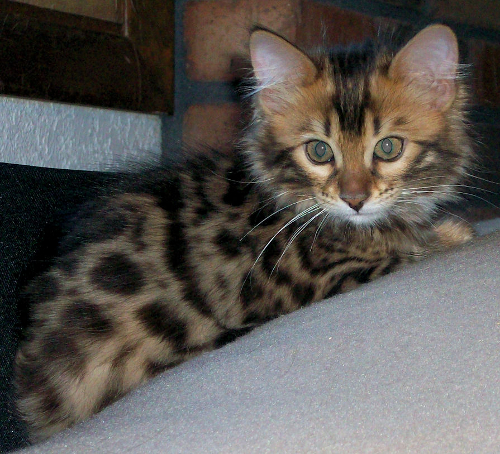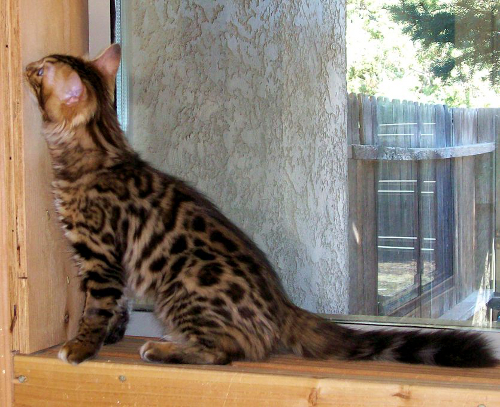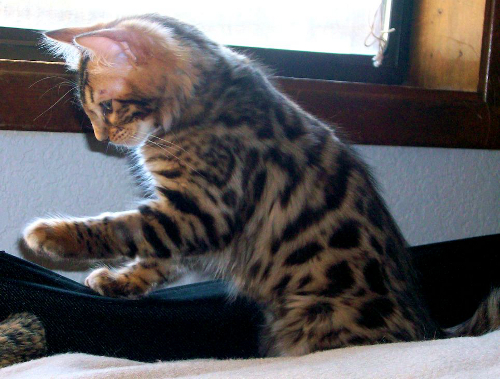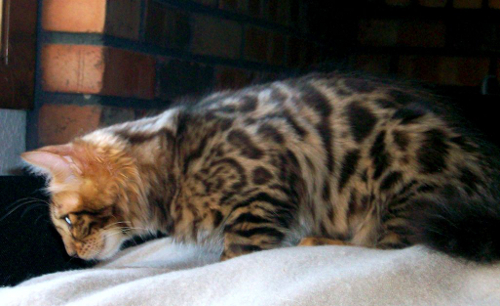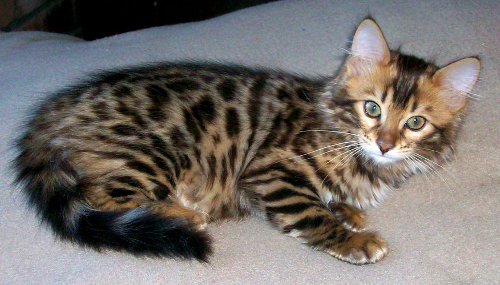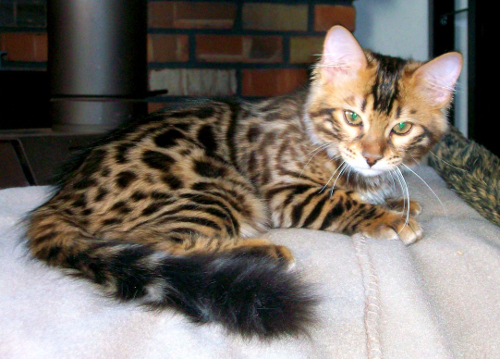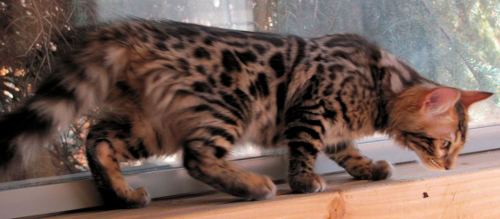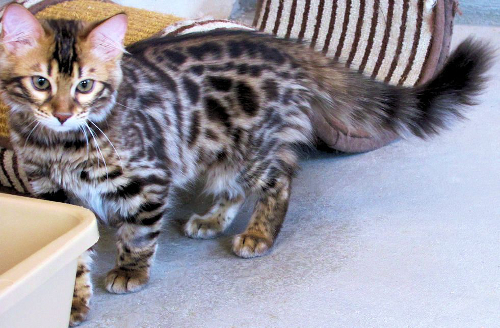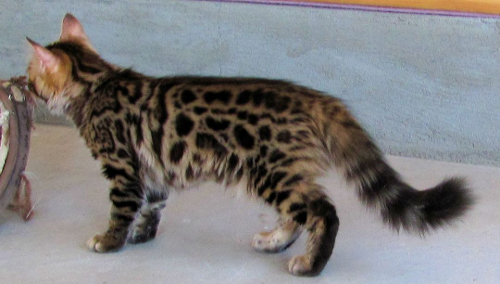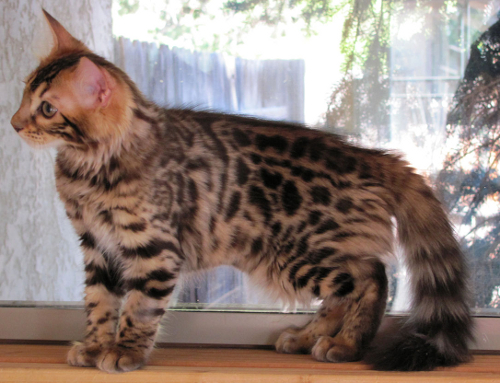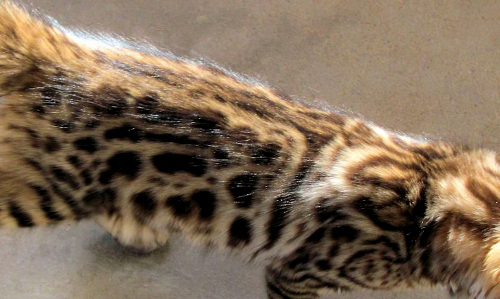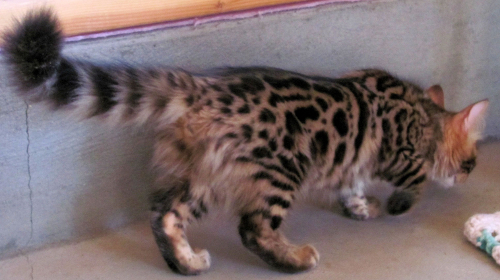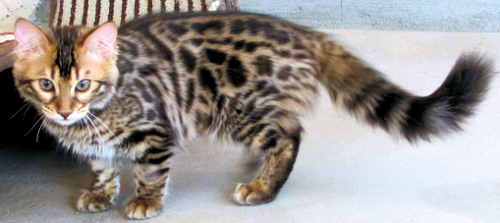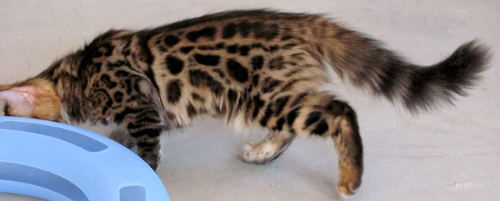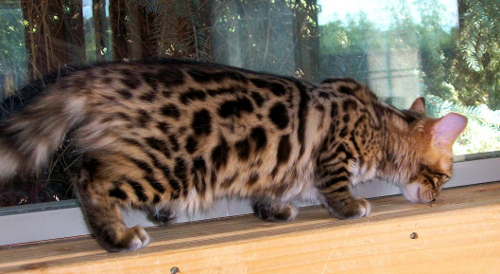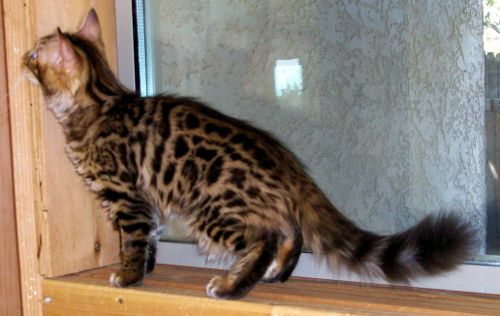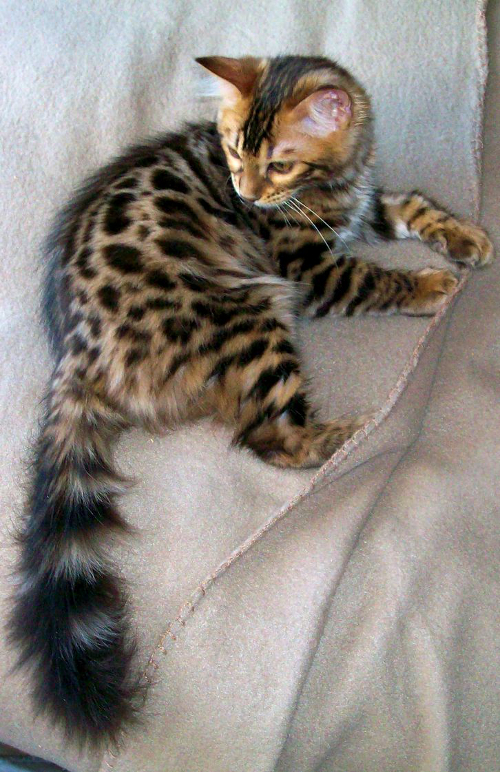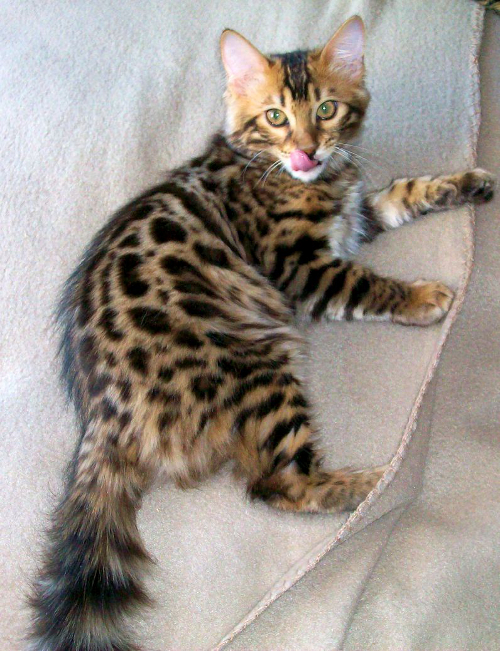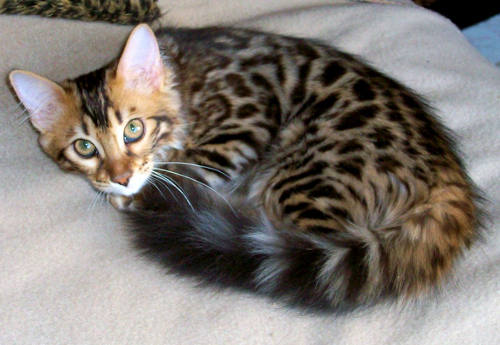 As mentioned earlier, photos taken after spay surgery- notice shaved leg below :)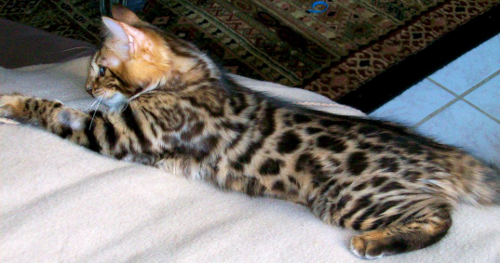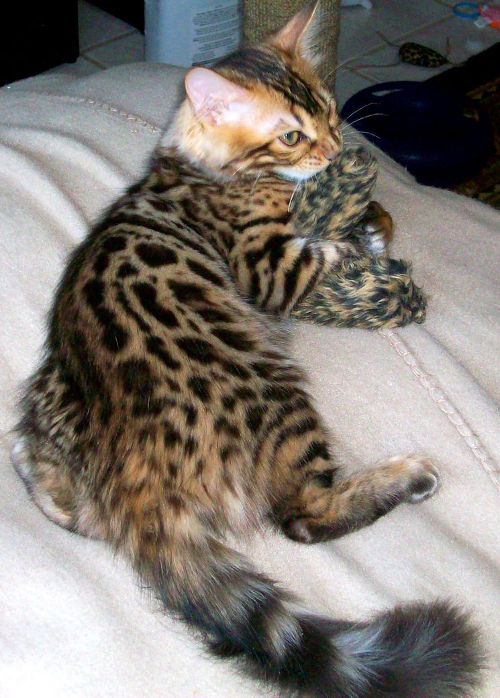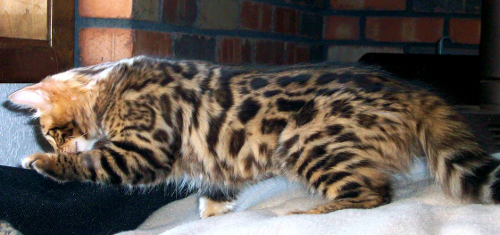 The photos above were taken after her spay surgery.